Silk, Metal, Wood
Musica Viva Australia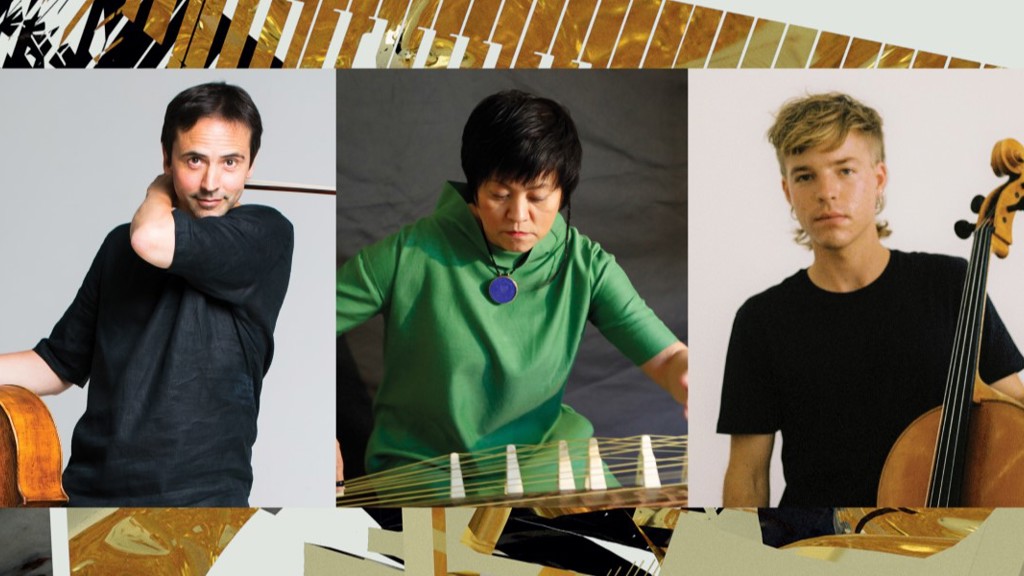 This program started with an invitation to the fascinating French cellist Jean-Guihen Queyras – a human vessel of his instrument's soulful beauty, and a musician known for his sense of artistic adventure. He leapt at the chance to work with one of Australia's musical treasures: Satsuki Odamura, a grand master of the koto – a plucked Japanese zither – resident in Sydney for more than 30 years. They welcomed one of Adelaide's young stars, cellist James Morley, into the mix – a trio of passionate musicians inspired by the love of their instruments and an endless delighted curiosity for finding new sounds to play.
Such a gorgeous palette of colours and textures is inspiration for Australian composer Jakub Jankowski, who will create a brand-new trio for them, nestled amongst solo suites by Bach and Britten, traditional and modern works for koto, and a gleeful duo from Offenbach
"Queyras plays … with extraordinary clarity and silken grace"

The Times (UK)
"There was strength and athleticism to Odamura's playing … akin to seeing the graceful poise of an Olympic fencer"

Limelight Magazine
"James seemed completely at one with his instrument"

CutCommon
Visitor Safety Information
Before you arrive at City Recital Hall, familiarise yourself with our new venue protocols here.
Please do not attend this event if you are feeling unwell. If you have tickets and are no longer able to attend:
View our updated Terms & Conditions 
Visit www.health.gov.au for the latest advice and information about COVID-19
Contact the Coronavirus Information Line 1800 020 080 for any health enquiries
*Details correct at the time of publication.
JS Bach

Cello Suite No. 1 in G Major, BWV 1007

Kengyo

Midare

Jakub Jankowski

New Work*

Robin Williamson

Letter from a Stranger's Childhood

Britten

Cello Suite No. 1, Op. 72

Offenbach

Duo for Two Cellos in B-Flat Major, Op. 53, No. 1

*World premiere performances. Commissioned for Musica Viva Australia by the Adelaide Commissioning Circle.

Jean-Guihen Queyras

Cello

Satsuki Odamura

Koto and Bass Koto

James Morley

Cello