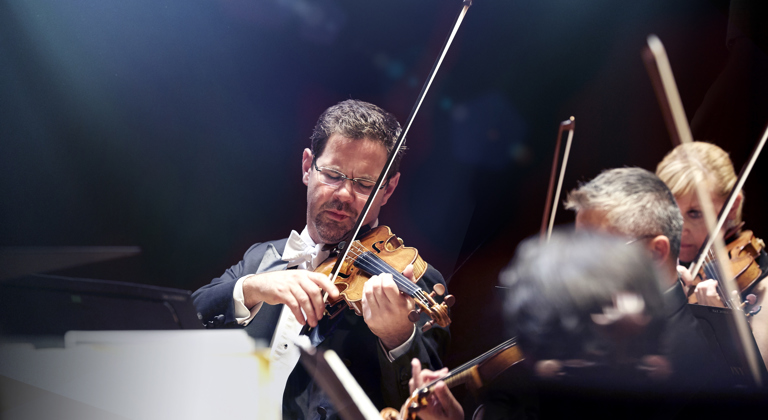 Sydney Symphony Orchestra
ARTISTIC DIRECTOR: DAVID ROBERTSON
Founded in 1932 by the Australian Broadcasting Commission, The Sydney Symphony Orchestra (SSO) has evolved into one of the world's finest orchestra as Sydney has become one of the world's great cities. The SSO performs in venues throughout Sydney and regional New South Wales, and international tours to Europe, Asia and the US have earned the orchestra worldwide recognition for artistic excellence.
Andrew Haveron Performs Mozart
Thu 14 November 7pm, 2019
Delight in a Turkish-inspired evening as Sydney Symphony Concertmaster Andrew Haveron performs a colourful and exotic program. Hear an Ottoman-influenced overture from Beethoven, followed by Mozart's 'Turkish' Violin Concerto No.5, and an eruption of Turkish cymbals and drums in Haydn's 'Military' symphony.
Book Now
Paul Lewis in Recital
Mon 18 November 7pm, 2019
Internationally acclaimed pianist Paul Lewis has made a rich contribution to our enjoyment of music from the heart of the piano repertoire. Experience his ability to capture the delicate emotion of Schubert's sonatas, and elegantly characterise Beethoven's Diabelli Variations.
Book Now