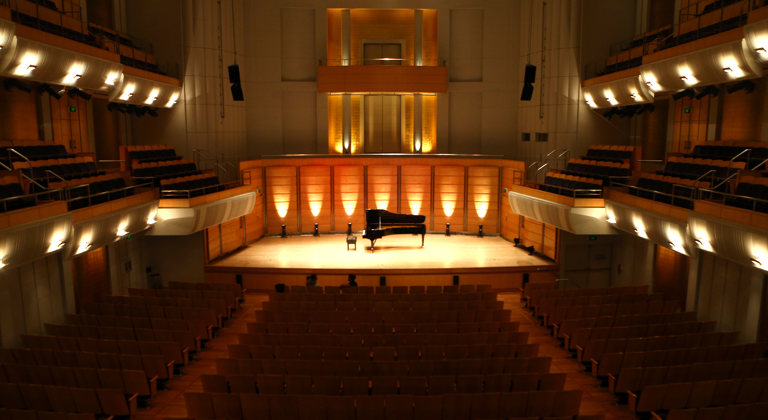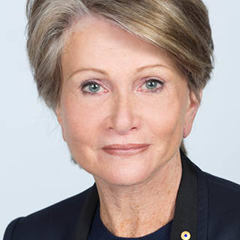 Renata Kaldor AO
CHAIR
Renata has been involved in business, education and community affairs. She is a Director of Sydney Children's Hospital Network, Kaldor Centre for International Refugee Law at UNSW, and The Australian World Orchestra. She is on the Advisory Council of Alzheimer Australia NSW and Head Over Heels, a group that supports entrepreneurial Women. In the past Renata has been a Trustee of the Sydney Opera House, a Board Member of Sydney Symphony Orchestra, a Judicial Commissioner, Deputy Chancellor at the University of Sydney, as well as Chair of the NSW Women's Advisory Council. In 2002 Renata was made an Officer of the Order of Australia and received the Centenary Medal in 2003. In 2005 she was made an Honorary Fellow of the University of Sydney.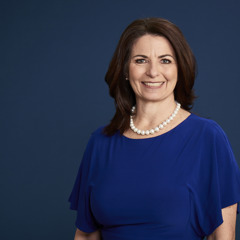 Rachel Launders
DEPUTY CHAIR & COMPANY SECRETARY 
Rachel Launders is a lawyer with over 25 years' experience working across private practice, businesses and government.   She is currently General Counsel and Company Secretary at Nine Entertainment Co, an ASX-listed media company.  Rachel was formerly a partner of Gilbert + Tobin, where she specialised in corporate and commercial transactions and advisory work, acting for a wide range of clients, including a number of not-for-profit bodies. Rachel is a director of Giant Steps, which provides school and post-school programs for children and adults with autism in Sydney and Melbourne, and has formerly been a Councillor of Sancta Sophia College at the University of Sydney and Chair of that Council.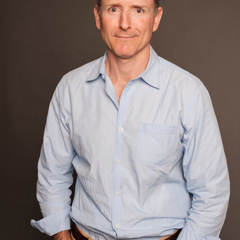 David Albert
David is the Chief Executive Officer of Alberts, a privately owned family company that has been operating in Australia since 1885. The company currently consists of a balanced investment portfolio, property assets, an operating farm, a family office, the ownership of music catalogues and the company's philanthropic endeavour, The Tony Foundation.
David is a fifth generation Albert to work in the family business, joining Alberts in 2004. Before the move to Alberts, David spent a number of years working in marketing in various industry sectors. This included roles with telco's, Optus and Telstra, and time working in the U.S.A. with various clients such as Coca-Cola and Kellogg's.
David holds an MBA from the Macquarie Graduate School of Management, a Bachelor of Arts from the University of Sydney and a Masters from the University of Massachusetts. David is the Co-Chair of the Nordoff-Robbins Music Therapy Australia Board (NRMTA), a Director of the Royal Sydney Yacht Squadron and was until recently a Board Director of the Australasian Performing Right Association Limited (APRA), the Australasian Mechanical Copyright Owners Society Limited (AMCOS), and the Australasian Music Publishers Association Limited (AMPAL).
Paul Mason
Paul Mason is an experienced and respected music professional, who has worked in broadcasting, live music and government. From 2009 - 2019 he was the Director of Music at the Australia Council for the Arts overseeing federal funding for music. He established the Australian Music Radio Airplay Project (Amrap) a federally funded initiative that connects broadcasters with musicians and record labels. He was a board member of Radio FBi 94.5 from its establishment to the year 2000 when the station was awarded its permanent broadcast licence. Between  2004 - 2007 he was President of Music NSW. Paul has also delivered technology projects for the ABC, and programmed live music venues and festivals and worked as a musician.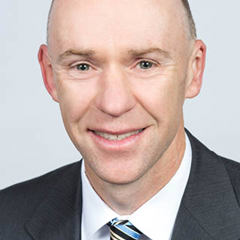 Marcus McArdle
Marcus is a Partner in the Audit Division of KPMG. Marcus is the Audit Division's Risk Management Partner and leads the United States' desk in KPMG Australia's National Technical Group (Department of Professional Practice). Marcus has over 25 years of experience in providing audit and advisory services to Australian and international companies in the information, communications, biotech and energy and natural resources industries, including three years in KPMG's New York office. Marcus also assists companies with United States and European Union debt and equity raisings.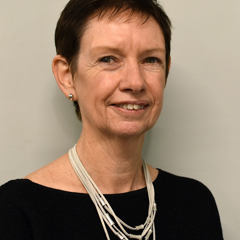 Carol Mills
Carol has been a chief executive in the NSW Public Service and Australian Parliamentary Service. She is presently a management consultant focusing on governance, strategy and change management. As a public servant Carol was responsible for some of Australia's most significant public assets and has extensive experience in public policy, regulation, grants and arts administration. Carol has served on a number of boards including the Sydney Festival, Sydney Film Festival and the National Art School.
Jennie Sager
Jennie Sager is a Media Executive known for creating and delivering global first campaigns for top tier companies. Throughout her career in television and tech, Jennie has produced award-winning programs for major television networks, including MTV, Discovery, NBC, ABC, CBS, and The Nine Network and brought to life some of the world's biggest events, including Superbowl XLVIII, The Academy Awards, and The Grammys. As an Executive in the United States and a regional leader in Asia Pacific, Jennie has managed teams across many borders. Now as the Head of Nextdoor Australia, Jennie uses her tech background to drive positive change, focused on building stronger and safer communities across Australia.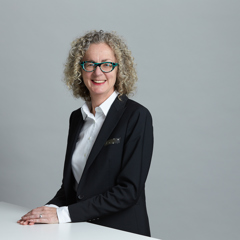 Louise Walsh
Louise Walsh is the Chief Executive Officer of the Future Generation companies founded by Wilson Asset Management Chairman Geoff Wilson. Louise also works with Wilson Asset Management on its philanthropic initiatives. Louise is a senior executive with a strong mix of experience in the not-for-profit, government and private sectors. A former solicitor at Allens, she has spent most of her career in sport, arts and philanthropy. Louise was recently the CEO of Philanthropy Australia, the peak body for philanthropy in Australia. Louise is a board member of St Vincent's Curran Foundation.