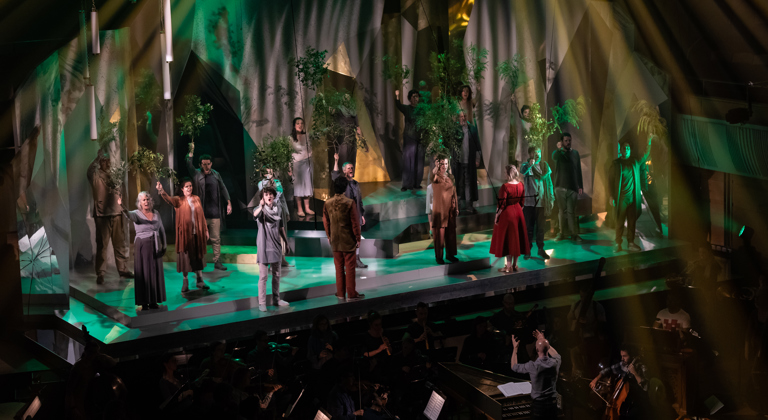 Pinchgut Opera
ARTISTIC DIRECTOR: ERIN HELYARD
Pinchgut Opera rediscovers operatic masterpieces from the 17th and 18th centuries. Since its inception in 2002, Pinchgut has presented 17 rarely performed gems. The creative team, led by Artistic Director Dr Erin Helyard is driven by both musical excellence and academic rigour. Pinchgut has a special relationship with its audience and that is the cornerstone of its approach. Other companies present the more familiar operas excellently; Pinchgut is about discovering a new operatic experience. Pinchgut Opera is justly proud of its outstanding and sustained critical success.
VALER SABADUS IN CONCERT
Sun 25 August 5pm, 2019
With his crystal clear, agile and shining soprano voice Valer Sabadus is well established within the ranks of the world's top countertenors. Join us as Erin Helyard conducts the Orchestra of the Antipodes alongside this star countertenor for an evening of Vivaldi, Hasse, Porpora and more.
Book Now
VIVALDI'S FARNACE
Wed 4 December 7pm, Thursday 5 Dec 7pm, Sat 7 December 2pm, Sun 8 December 5pm, Tues 10 December 7pm, 2019
This was one of Vivaldi's most meticulously prepared operas, with orchestral colour and dramatic characterisation combined in one of his greatest theatrical triumphs. Pinchgut Opera have assembled some of the world's finest voices to bring these characters to life and showcase Vivaldi's thrilling tunes.
Book Now