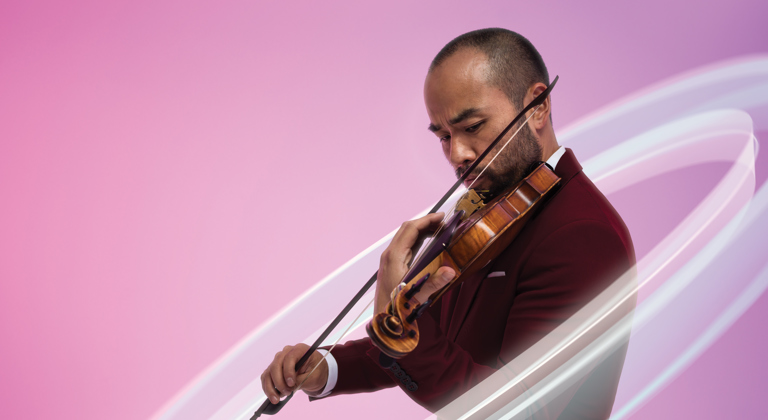 Australian Brandenburg Orchestra
ARTISTIC DIRECTOR: PAUL DYER AO
ENGLISH BAROQUE WITH CIRCA
Wed 8 May 7pm, Fri 10 May 7pm, Sat 11 May 2pm, Sat 11 May 7pm, Wed 15 May 7pm, Fri 17 May 7pm, 2019
A tumbling commotion of musicians and acrobats collide in an explosive collaboration of contemporary circus and music from the English Baroque.
English Baroque with Circa is the third daring collaboration between the Australian Brandenburg Orchestra and Circa. With an inspired pasticcio by Paul Dyer and Yaron Lifschitz from 16th and 17th-century England, this dazzling concert experience will have you gripping your seat and gasping in awe.
Join the Australian Brandenburg Orchestra and Circa for this utterly English expression of contemporary circus and the enchanting music from the ancient isle
Book Now
HANDEL'S ANTHEMS & FIREWORKS
Wed 24 July 7pm, Fri 26 July 7pm, Sat 27 July 2pm, Sat 27 July 7pm, Wed 31 July 7pm, Fri 2 August 7pm, 2019
Be uplifted with joy and jubilation by the timeless anthems and orchestral works of George Frederick Handel. These masterworks endure as the composer's crowning glories.
Handel's Anthems & Fireworks is a stirring celebration of all things Handel and lauds the composer at his triumphant best. The Brandenburg Choir will rouse the spirit with the glorious choruses of the Coronation Anthems. Performed alongside the Music for the Royal Fireworks this exultant selection of concert works will sparkle on the Brandenburg stage with pomp and pride.
In a very special treat, internationally acclaimed Baroque oboist Emma Black returns from Vienna to perform a musical jewel: Handel's sublime Oboe Concerto No. 3.
Book Now
NEXT GENERATION BAROQUE
Wed 11 September 7pm, Fri 13 September 7pm, Sat 14 September 2pm, Sat 14 September 7pm, Wed 18 September 7pm, Fri 20 September 7pm, 2019
What will Baroque performance hold 30 years from now? These tremendous next-generation talents have glimpsed that future.
Paul Dyer would like to introduce Australian audiences to four electrifying young artists who have glanced around the corner and are seeking to define Baroque performance of the future.
At just 11 years of age, violin prodigy Christian Li has already won the Yehudi Menuhin Violin Competition in Europe. These vivacious local musicians are making momentous musical waves across London, New York and Geneva and will ignite the Brandenburg stage as they unite with spirited virtuosity and the immense excitement of infinite musical imagination expressed with boundless youthful energy.
Book Now
THE FOUR SEASONS
Fri 1 November 7pm, Sat 2 November 2pm, Sat 2 November 7pm, Wed 6 November 7pm, Wed 13 November 7pm, Fri 15 November 7pm, 2019
Brace against a biting Italian winter and feel the eruption of a summer storm in this inventive re-imagining of The Four Seasons.
Inspired by four sonnets depicting rustic scenes from the Italian countryside, The Four Seasons challenges musicians to create striking musical impressions. The identity of the sonnets' author is lost. The music the words inspired however is synonymous with The Red Priest – Antonio Vivaldi.
Georg Philipp Telemann's Water Music is an imaginative orchestral suite in ten vibrant movements. This programmatic work evokes vivid nautical images from a remote mythological past of wrathful sea gods, mischievous water nymphs and the rulers of the winds.
Book Now
NOËL! NOËL! 2019
Sat 14 December 5pm, Sat 14 Dec 7.30pm, Wed 18 December 5pm, Wed 18 December 7.30pm, 2019
Noël! Noël! shimmers with all the spark and celebration of the starting summer. Experience the pure spiritual joy of rare festive pieces and much-anticipated classics. 
The ethereal Brandenburg Choir joins the orchestra and a highly-celebrated guest artist in a concert brimming with joyful twists and soulful serenity. Noël! Noël! will be a season highlight and will provide a lustrous capstone to the Brandenburg's 30th Anniversary year.
Expect to be surprised, moved and then float from the concert hall into the festive season.
Book Now