A Little Lunch Music: A Spotless Rose - Sydney Philharmonia Chamber Singers
Curated by City Recital Hall and Kathryn Selby AM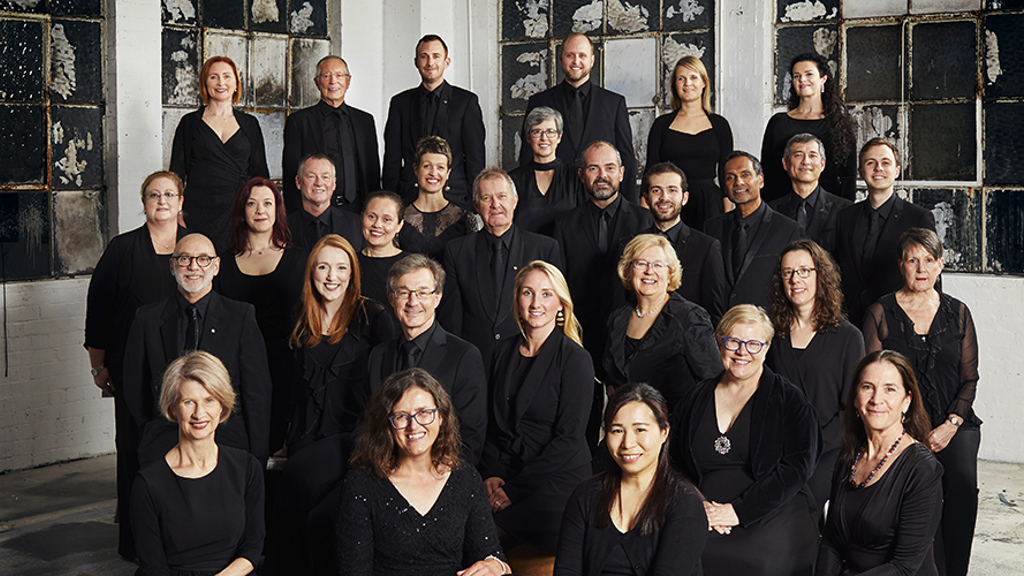 Britain is the home of great Western choral tradition, and this seasonal program of carols – including those by Britten, Walton, and Vaughan Williams – is a testament to this.
Herbert Howells was arguably the greatest influence on British church music in the 20th century. His work, and the feature piece of this concert, A Spotless Rose, has become essential Christmas repertoire around the world. The serene harmony of the work culminates to a magical cadence of pure bliss.
Sung by the polished voices of the Sydney Philharmonia Chamber Singers, this final concert in A Little Lunch Music in 2021 is an essential calendar event to mark the festive season.
---
Other events in the A Little Lunch Music series: 
Brahms Horn Trio – Wed 13 Jan 12.30pm
An Enchanted Afternoon – Tue 16 Feb 12.30pm
Figaro for Winds - Australian National Academy of Music – Thu 25 Mar 12.30pm
Carnival of the Animals – Tue 20 Apr 12.30pm
Schumann's Piano Quartet – Fri 7 May 12.30pm
The James Morrison Quartet – Tue 15 Jun 12.30pm
Jacqui Dark is Alive and Well Living in Newtown – Tue 20 Jul 12.30pm
Ensemble Apex – Thu 5 Aug 12.30pm
Slava and Sharon Grigoryan - Our Place – Mon 20 Sep 12.30pm
Joseph and James Tawadros - Music of the Oud – Tue 19 Oct 12.30pm
The Kate Wadey Quartet – Tue 23 Nov 12.30pm

---
Visitor Safety Information
Before you arrive at City Recital Hall, familiarise yourself with our new venue protocols here.
Please do not attend this event if you are feeling unwell. If you have tickets and are no longer able to attend:
View our updated Terms & Conditions 
Visit www.health.gov.au for the latest advice and information about COVID-19
Contact the Coronavirus Information Line 1800 020 080 for any health enquiries
Details correct at the time of publication.
Herbert Howells

A Spotless Rose

Tchaikovsky

The Crown of Thorns

William Walton

What Cheer?

Ralph Vaughan Williams

Wassail song

John Rutter

There is a flower

Richard Rodney

Bennett Out of your sleep

William Mathias

Sir Christemas

Harold Darke

In the bleak mid-winter

Malcolm Williamson

This Christmas night

Benjamin Britten

A New Year carol

Peter Wishart

Alleluya, A New Work Is Come On Hand