City Recital Hall Health and Safety
Help us prevent the spread of COVID-19
The safety of our audiences, performers, and staff is our highest priority at City Recital Hall. Before attending your event we ask that you take note of the following measures to prevent the spread of COVID-19.
All changes have been made in accordance with City Recital Hall's COVID safety policy.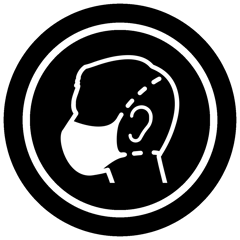 FACE MASKS
Face masks are strongly recommended for all patrons while inside the venue. Please bring your own mask.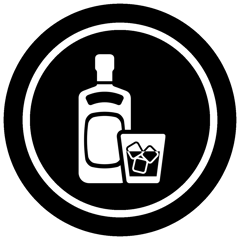 EATING & DRINKING
Our bars are open before and during the performance.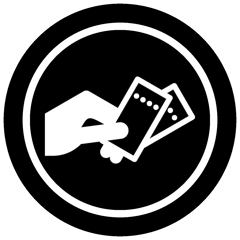 DIGITAL TICKETS
Digital tickets will be emailed to you prior to attending your performance.
Come prepared with your ticket downloaded to present on your phone. 

UNDISTANCED SEATING
We are currently operating at 100% of our auditorium capacity, and you may be seated next to other patrons. 

CASHLESS PAYMENT
We have moved to cashless payment at the bars and box office. Please pay by card.

IMPROVED VENTILATION
Our ventilation systems are programmed to regularly flush the venue with fresh air and improve airflow in the venue. 
STAY HOME IF UNWELL
Please do not attend if you are experiencing any symptoms of COVID-19, are waiting for a COVID-19 test result, or have recently been in contact with a confirmed case.
COVID-19 SAFETY AROUND THE VENUE
While attending City Recital Hall we ask that you please continue to practice COVID safety and take the following measures:
Where possible, remain physically distanced and leave 1.5 meters between you and other patrons.
Wash your hands frequently with soap and water, and make use of the hand sanitiser located around the venue.
Cough or sneeze into your elbow and avoid hand-on-hand contact.
Our staff are here to make your experience an enjoyable one, and we ask that you are patient with us as we navigate these changes.
In accordance with our Conditions of Entry, all visitors who enter City Recital Hall are assumed to understand there remains a risk of COVID-19 transmission, even if you are fully vaccinated. By entering the venue you acknowledge and agree to this.
Please consider your well-being and health needs when making your decision to attend City Recital Hall. 
Image: Jess Gleeson, Singular Voices: Ichiko Aoba & Leah Senior, City Recital Hall, June 2023