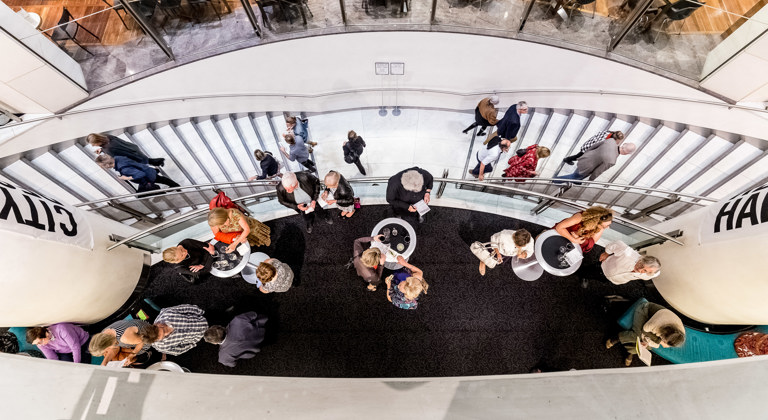 City Recital Hall Health and Safety
Help us prevent the spread of COVID-19
Before your next visit to City Recital Hall, please take note of the changes in place to prevent the spread of COVID-19. 
PLEASE DO YOUR PART
Do not attend if you are experiencing any symptoms of COVID-19 and/or have been in contact with a confirmed case. Please review our updated refund policy if you are no longer able to attend an event. 
Practise social distancing, allowing 1.5m between others and avoiding close contact.
Wash your hands frequently with soap and water for 20 seconds.
Use hand sanitiser (including before and after eating).
Cough or sneeze into your elbow or a tissue.
Where possible, use contactless payment methods at all transaction points in the venue, including box office and bars. 
WHAT WE ARE DOING
Hand sanitiser is available at main entry points and throughout the venue.
High touch surfaces are cleaned regularly throughout the venue, in addition to routine cleaning in adherence to current government recommendations. 
Patron contact details will be collected when tickets are purchased for contact tracing purposes.
SOME THINGS MAY BE DIFFERENT
Box office:
The Box Office will be open from 90 minutes prior to the performance start time.
To avoid venue collection queues, we strongly encourage you to have your tickets mailed to you.
Food and drink:
Bars will be open from one hour prior to the start of the performance and will not be open after the event. 
Limited drinks and refreshments from a small menu will be available at the venue. 
General:
Auditorium doors will be open from one hour prior to the start of the performance. 
The cloak room will be open with strictly limited capacity. Please refrain from bringing bulky items that require cloaking. 
Latecomers are advised that they will not be seated with their party and will be seated in an empty space at the back of the venue at the ushers discretion. 
If you or a member of your party appear to have flu-like symptoms, it is within our rights to ask you to leave and we strongly encourage you and your party get tested. 

We recommend keeping up-to-date and following advice from the Australian Government Department of Health, particularly regarding isolation protocol and practicing good personal and respiratory hygiene. For the latest advice and information please go to www.health.gov.au, and for health enquiries please contact the Coronavirus Information Line 1800 020 080.