A Little Lunch Music: Ensemble Apex
Curated by City Recital Hall and Kathryn Selby AM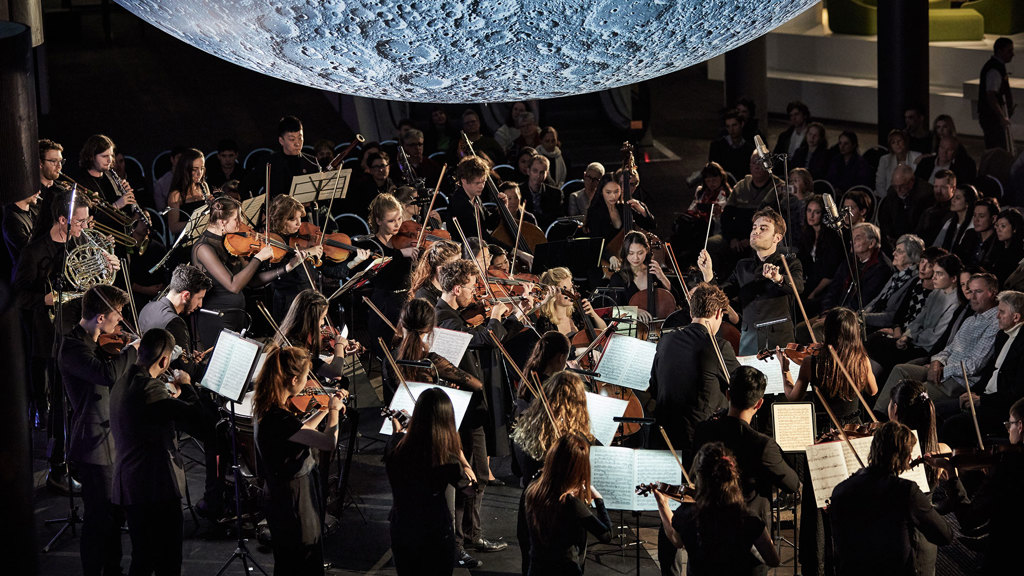 Due to continued COVID-19 restrictions in New South Wales, A Little Lunch Music: Ensemble Apex has been cancelled and will not proceed.
This program pitches two masterful works by two contemporary European composers. Dobrinka Tabakova's Suite in Old Style was written as an ode to Rameau. With imaginative use of baroque and folk elements, it traverses through the idleness, joy, and solemnity of life in the 18th century.
The Riot of Spring is a relatively new work by Dmitri Kourliandski written as a response to rave culture, dubstep and drum and bass music. Without giving too much away, the work sees the breakdown of the fourth wall between performers and audience. 
These works will be presented alongside the Australian premiere of Kate Moore's The Art of Levitation. 
---
Other events in the A Little Lunch Music series:
Brahms Horn Trio – Wed 13 Jan 12.30pm
An Enchanted Afternoon – Tue 16 Feb 12.30pm
Figaro for Winds - Australian National Academy of Music – Thu 25 Mar 12.30pm
Carnival of the Animals – Tue 20 Apr 12.30pm
Schumann's Piano Quartet – Fri 7 May 12.30pm
The James Morrison Quartet – Tue 15 Jun 12.30pm
Jacqui Dark is Alive and Well Living in Newtown – Tue 20 Jul 12.30pm
Slava and Sharon Grigoryan - Our Place – Mon 20 Sep 12.30pm
Joseph and James Tawadros - Music of the Oud – Tue 19 Oct 12.30pm
The Kate Wadey Quartet – Tue 23 Nov 12.30pm
A Spotless Rose - Sydney Philharmonia Chamber Singers – Thu 16 Dec 12.30pm   
---
Visitor Safety Information
Before you arrive at City Recital Hall, familiarise yourself with our new venue protocols here.
Please do not attend this event if you are feeling unwell. If you have tickets and are no longer able to attend:
View our updated Terms & Conditions 
Visit www.health.gov.au for the latest advice and information about COVID-19
Contact the Coronavirus Information Line 1800 020 080 for any health enquiries
Details correct at the time of publication.
Kate Moore

The Art of Levitation

Dobrinka Tabakova

Suite in Old Style

Dmitri Kourliandski

The Riot of Spring

Sam Weller

Conductor

Ensemble Apex