A Little Lunch Music: Ensemble Apex – Euro X
Co-Artistic Directors Kathryn Selby AM and City Recital Hall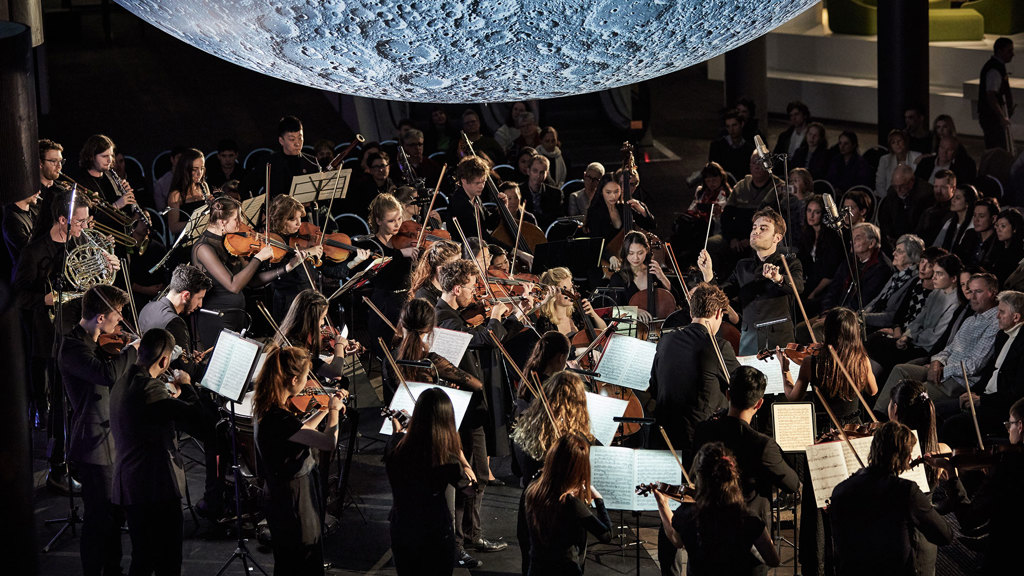 Drop in for City Recital Hall's long running series of lunchtime concerts, A Little Lunch Music and spend your lunch hour listening to some of Australia's finest musicians across musical genres. 
Ensemble Apex is a cutting edge orchestra described by Limelight Magazine as "one of the most exciting ensembles on the Sydney scene".
This program pitches an Australian premiere alongside a well-loved masterwork by two European composers. Jean Sibelius' Violin Concerto is a staple of any violinists' repertoire known for its extreme virtuosity and dazzling orchestral effects. Harry Ward takes centre stage in this performance and is sure to leave you wanting more. The Riot of Spring is a relatively new work by Dmitri Korliandski written as a response to rave culture, dubstep and drum and bass music. Without giving too much away, the work sees the breakdown of the fourth wall between performers and audience. 
Feel free to bring your lunch into the auditorium. Our Ground Level bar is stocked with a range of light meal options.
Take your pick from one (or all!) of the 12 events in our 2020 A Little Lunch Music series:  
Happy Birthday Beethoven – Tue 28 Jan 12:30pm
Elena Kats-Chernin In Conversation – Tue 25 Feb 12:30pm
Figaro for Winds – Australian National Academy of Music – Thu 19 Mar 12:30pm
Zeeko – The Whale and the Curlew – Thu 16 Apr 12:30pm
The Morrisons – Thu 4 Jun 12:30pm
Mucho Mambo – Thu 16 Jul 12:30pm
Beethoven's Violin – Mon 10 Aug 12:30pm
Miriam Lieberman Trio – Thu 3 Sep 12:30pm
Guitar Trek – Tue 13 Oct 12:30pm
1984! The Musical! – Tue 24 Nov 12:30pm
Kristin Berardi and Sam Anning – Thu 17 Dec 12:30pm
Details correct at time of publication
Jean Sibelius

Violin Concerto

Dmitri Kourliandski

The Riot of Spring

 

Featuring

Ensemble Apex

Conductor

Sam Weller

Violin soloist

Harry Ward