A Little Lunch Music: Schumann's Piano Quartet
Curated by City Recital Hall and Kathryn Selby AM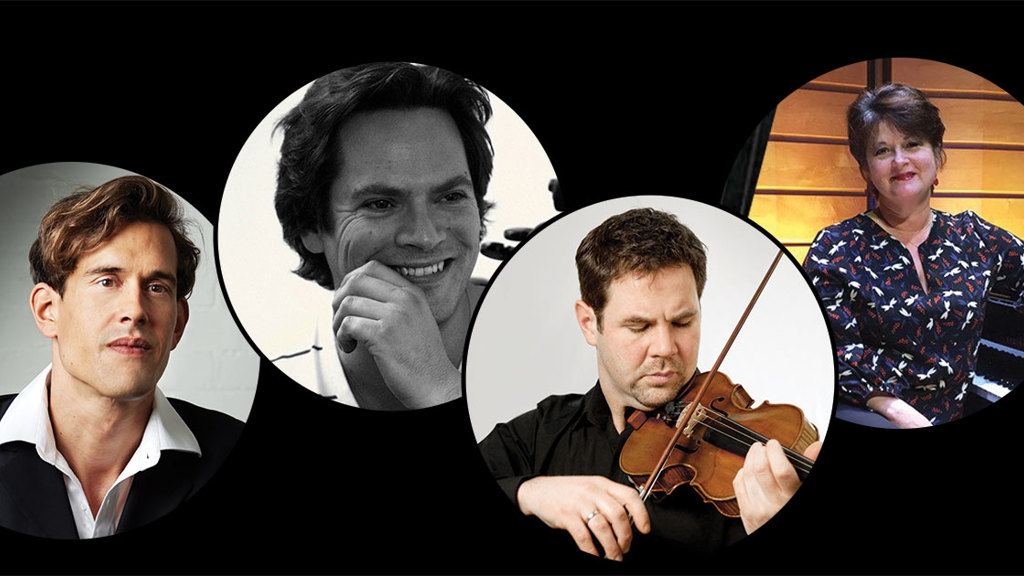 Written in his "Year of Chamber Music" of 1842, the Piano Quartet in E flat major remains one of Schumann's sunniest and most popular chamber works.
Characteristic of the chamber music style, each of the four movements are tied together by subtle, yet tantalising, thematic construction. Performed with equal interplay between each instrument, this is highlighted in a manic, dance-like Scherzo movement, and culminates in the expansive climax of the Finale.
Paired with Mahler's Piano Quartet in A minor –unfinished, yet his only surviving chamber piece – this concert illustrates the emotional highs and lows of the Romantic period.
---
Other events in the A Little Lunch Music series:
Brahms Horn Trio – Wed 13 Jan 12.30pm
An Enchanted Afternoon – Tue 16 Feb 12.30pm
Figaro for Winds - Australian National Academy of Music – Thu 25 Mar 12.30pm
Carnival of the Animals – Tue 20 Apr 12.30pm
The James Morrison Quartet – Tue 15 Jun 12.30pm
Jacqui Dark is Alive and Well Living in Newtown – Tue 20 Jul 12.30pm
Ensemble Apex – Thu 5 Aug 12.30pm
Slava and Sharon Grigoryan - Our Place – Mon 20 Sep 12.30pm
Joseph and James Tawadros - Music of the Oud – Tue 19 Oct 12.30pm
The Kate Wadey Quartet – Tue 23 Nov 12.30pm
A Spotless Rose - Sydney Philharmonia Chamber Choir – Thu 16 Dec 12.30pm   
---
Visitor Safety Information
As of 5pm, 6 May 2021, facemasks are now mandatory in indoor settings, and within all spaces inside City Recital Hall. 
City Recital Hall can now operate at 100% capacity.
Before you arrive at City Recital Hall, familiarise yourself with our new venue protocols here.
Please do not attend this event if you are feeling unwell. If you have tickets and are no longer able to attend:
View our updated Terms & Conditions 
Visit www.health.gov.au for the latest advice and information about COVID-19
Contact the Coronavirus Information Line 1800 020 080 for any health enquiries
Details correct at the time of publication.
Schumann

Piano Quartet in E flat major, Op.47

Mahler

Piano Quartet in A minor

Andrew Haveron

Violin

Tobias Breider

Viola

Teije Hylkema

Cello

Kathy Selby

Piano