This Sounds Like Science: Ecosystems in a Warming World
City Recital Hall and Inspiring Australia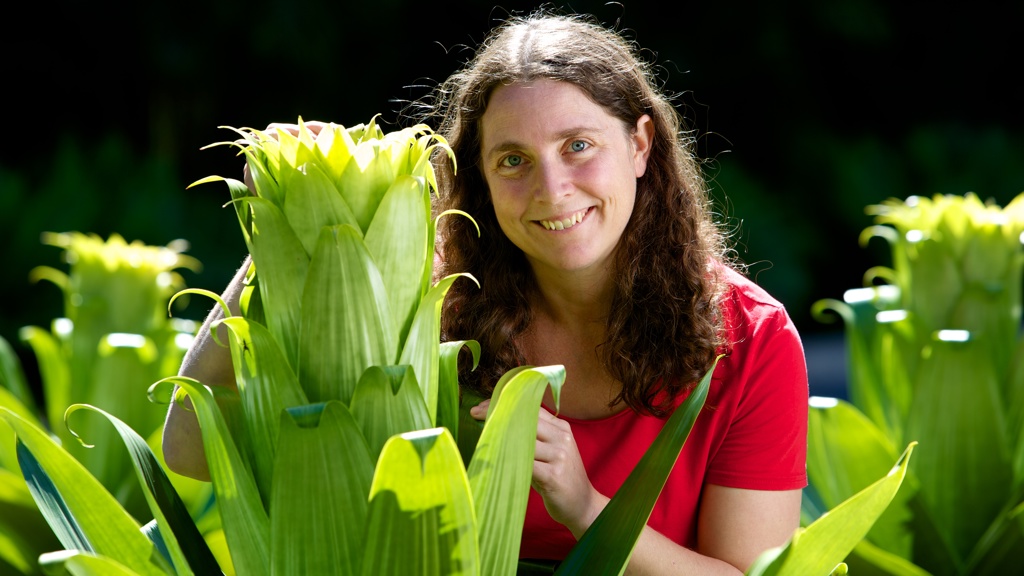 City Recital Hall and Inspiring Australia invite you to explore music on a different level in our free lunchtime series This Sounds Like Science.
Back in Darwin's time, people thought that evolution moved slowly – with species adapting over geological timeframes. Recent work has found that evolution can happen within just a few years. But can plants and animals adapt fast enough to keep up with the current pace of climate change? Be amazed by stories that show how adaptable plants and animals are and contemplate the future of Australia's changing ecosystems with Professor Angela Moles, a plant ecologist at UNSW Sydney. Discover what you can do to help and be motivated by beautiful classical music.
This Sounds Like Science is supported by and co-curated with Inspiring Australia, the national strategy for public engagement with the sciences.

Take your pick from one (or all!) of the 4 events in our 2021 This Sounds Like Science series:  
Sounds of Coronavirus - Mon 12 Apr 12.30pm 
Sounds from the Ice – Wed 18 Aug 12.30pm
Music and the Climate Crisis – Mon 18 Oct 12.30pm
---
Visitor Safety Information
City Recital Hall can now operate at 100% capacity.
Before you arrive at City Recital Hall, familiarise yourself with our new venue protocols here.
Please do not attend this event if you are feeling unwell. If you have tickets and are no longer able to attend:
View our updated Terms & Conditions 
Visit www.health.gov.au for the latest advice and information about COVID-19
Contact the Coronavirus Information Line 1800 020 080 for any health enquiries
Details correct at the time of publication.
Details correct at time of publication 
Professor Angela Moles is a plant ecologist at UNSW Sydney. Her research interests include: understanding how Australian plants are responding to climate change; studying rapid evolution in introduced species; and quantifying global patterns in how climate shapes the way plants grow, reproduce and interact with animals. Angela is a member of the NSW government Biodiversity Conservation Advisory Panel and is the director of the Evolution & Ecology Research Centre at UNSW Sydney. She loves teaching and sharing her enthusiasm for science with the public and is passionate about Australia's beautiful ecosystems. Angela has won several major research awards, including the Frank Fenner Prize for Life Scientist of the year, the Eureka Prize for Outstanding Young Researcher, and the NSW Science and Engineering Award.

 

Marcus Chun had an inspiring start with the classical guitar at the age of five under the tutelage of Diego Idarraga, following the Suzuki syllabus. At the age of seven, Marcus commenced the Australian Music Examinations Board (AMEB) series of classical guitar exams with the Sydney Guitar School and was recently awarded his Australian Musicianship practical certificate (AMusA) in 2020 at the age of twelve. Marcus enjoys participating in various Eisteddfods in the Sydney region both as a soloist as well as in classical guitar ensembles. Notably, he was awarded first place in 2019 for the Under 12's division in Classical Guitar at the City of Sydney Eisteddfod. Marcus is currently a Year 8 music scholar at Cranbrook School where he is guided by Giuseppe Zangari in classical guitar and Roy Isaac in jazz guitar. He is also a member of the Classical Guitar Society and performs regularly at their various workshops, events and concerts. 

 

Regina Buenaventura is a freelance classical violinist focused upon creating memorable sound experiences with each musical project. She also currently teaches violin for Avviare Music Sydney and Directions in Music, Pty Ltd. Regina completed her Master in Music Studies in Violin Performance at the Sydney Conservatorium, where she was a Merit Scholar, under artist-pedagogue Prof. Ole Böhn. She obtained her Bachelor of Music in String Performance under artist-pedagogue Prof. Almita Vamos at the Bienen School of Music of Northwestern University, in Evanston, Illinois. At Northwestern University, she was awarded a Merit scholarship and was part of the Dean's List. She was also a scholar for the arts of Standard Insurance Co, Inc from 2003-2013. Regina has had chamber music coaching under Prof. Ole Böhn, Dr. Goetz Richter, Dr. Roland Vamos, Mr. Mathias Tacke (2nd violinist of the Vermeer Quartet), and Dr. Russell Rolen (cellist of the Spektral Quartet). She has also participated in masterclasses with soloists Ruggiero Ricci, Alice Schoenfeld, Shmuel Ashkenasi, and Isabelle van Keulen. A strong interest in the interaction between music and the written word has led to the publication of two of her prose poems, inspired by the physics of sound, in the University of Sydney Anthology 2018: The Quotidian. It has also led her to complete a postgraduate degree in Applied Linguistics and TESL from the University of Technology Sydney. Prior to her studies in Australia and USA, she took private lessons with Filipino professors Basilio Manalo, Sergio Z. Esmilla, Jr,  Gina-Medina Perez, and Arturo Molina. 

 

Quang Hong Luu is a gifted young pianist of his generation in Vietnam and Australia with "high level of pianistic professionalism" with "a great musical creativity and remarkable stage presence" (Master concert pianist Dang Thai Son – 1st prize of the 1980 Chopin international piano competition in Warsaw). He completed his early training at the Vietnam national academy of music with Professor Thu Ha Tran, then went on to do a bachelor of music with full scholarship at the academy of music and performing arts of Australia with Professor Kyunghee Lee. After that he finished his master at the university of Montreal under the guidance of the master pianist Dang Thai Son. He also takes master classes with world-renowned pianists and teachers: Boris Berezhovsky, Robert Mc Donald, Anton Nel, Rita Reichman, Margaret Hair, Avedis Kuyumdjan and Xin Wang. Quang is now in the piano faculty of the Academy of Music and Performing Arts in Sydney, Australia, teaching undergraduate students and teaching artist of Australia piano world organization of Australia. His students have gained many international piano prizes.