Silence & Rapture
Australian Chamber Orchestra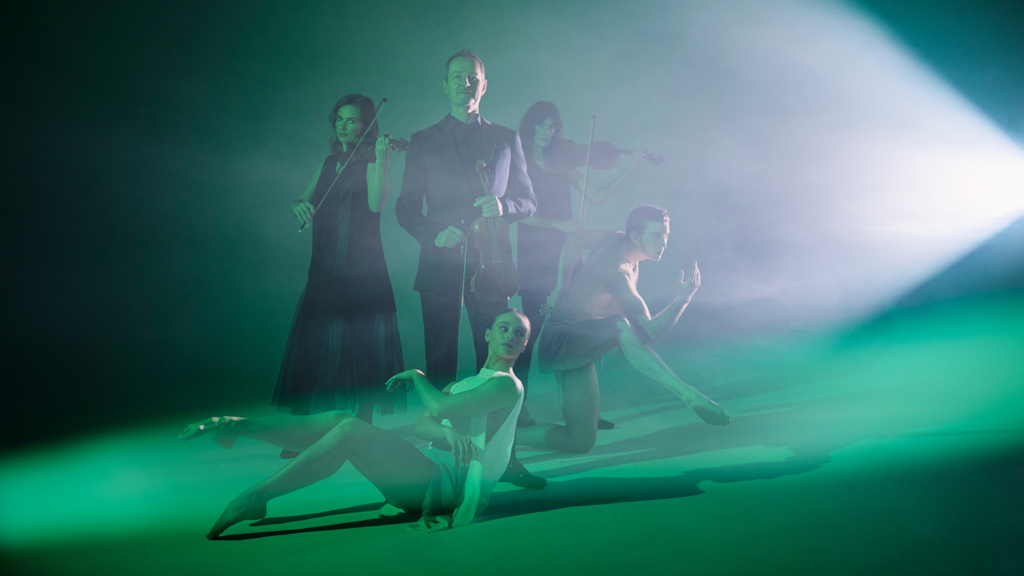 Subscriptions are available now on the ACO website.
Single tickets are on sale from Friday 20 October.
Composing three centuries apart, Johann Sebastian Bach and Arvo Pärt's timeless music speaks to the human soul. From rockstars and writers to artists and filmmakers, these composers are revered by music lovers across genres and generations. The last time the ACO performed their music together, it was a sell-out.
Richard Tognetti directs this mesmerising collaboration between the ACO and Sydney Dance Company that brings together music, movement and evocative lighting to create something truly extraordinary.
Expressing the luminous longing at the heart of this music is choreography from Rafael Bonachela, Artistic Director Sydney Dance Company, while Gramophone Award-winning countertenor Iestyn Davies, whose performances have been described as "a pleasure that verges on the sublime" (The Guardian) makes his Australian debut, bringing these stirring melodies to life.
Bach and Pärt's music is rooted in human experience while reaching towards the divine. This program traces a profound journey through three Gardens at the heart of the Biblical narrative they both hold so close: from the hope and temptation of the Garden of Eden to the tragedy and passion of the Garden of Gethsemane, ascending into the Garden of Heaven and, at last, the meditation of silence. Featuring Part's Fratres and selections from Bach's most loved cantatas, orchestral and solo music, this promises to be a season highlight and a deeply affirming experience.
Prelude

Johann Sebastian Bach 

Kanon zu acht Stimmen, BWV1072

Arvo P

ä

rt 

Collage über B-A-C-H: I. Toccata

Garden of Eden

Bach

Cantata "Wiederstehe doch des Sunde", BWV54: Aria "Wer Sünde tut, der ist vom Teufel"

Bach

Sonata for Violin and Keyboard in A major: I. Dolce

Bach

Cantata "Ich bin ein guter Hirt", BWV85: Aria "Jesus ist ein guter Hirt"

Pärt 

Fratres

Garden of Gethsemane

Bach

Sonata for Solo Violin No.2 in A minor: III. Andante

Bach

St Matthew Passion: "Erbarme Dich"

Pärt 

Für Lennart in memoriam

Pärt 

My Heart's in the Highlands

Garden of Heaven

Bach

Cantata "Der Herr denket an uns", BWV196: Sinfonia

Pärt 

Vater unser

Bach

Cello Suite No.3 in C major: I. Prelude

Bach

Magnificat: "Et exultavit"

Into Silence

Pärt 

Pari intervallo

Bach

The Art of Fugue: Fuga a 3 Soggetti (unfinished)

Paul Hindemith

Trauermusik: IV. Sehr langsam

Richard Tognetti 

Director & Violin

Iestyn Davies 

Countertenor

Rafael Bonachela

Choreographer & Artistic Director, Sydney Dance Company

Stefanie Farrands

Viola

Timo-Veikko Valve 

Cello

Chad Kelly

Organ & Harpsichord

Artists from Sydney Dance Company

Australian Chamber Orchestra