This Sounds Like Science: Sounds from the Ice
City Recital Hall and Inspiring Australia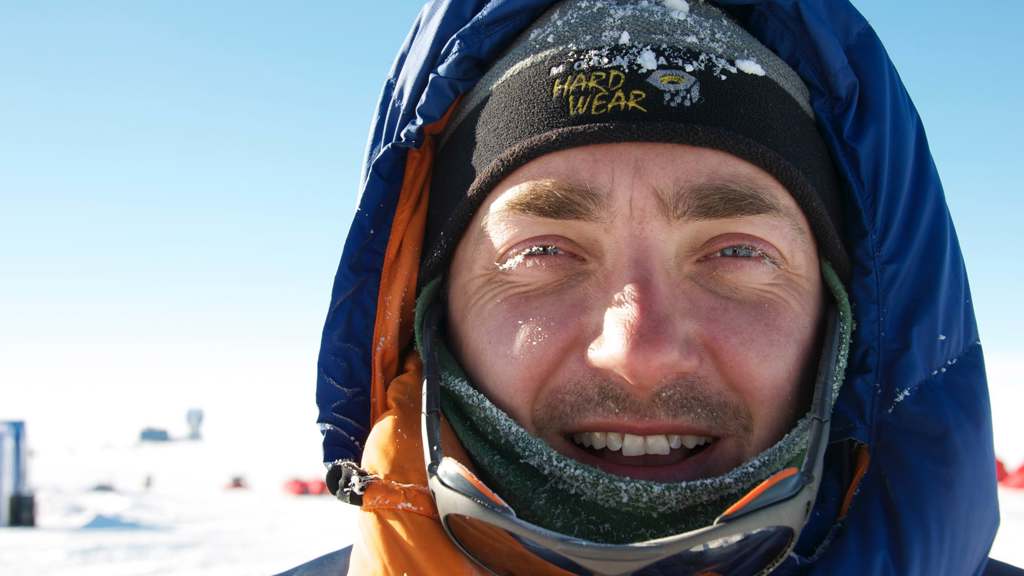 Registrations for this event are now closed. If you would like to join the Webinar please email [email protected] for a link. 
Join scientist, explorer and author Professor Chris Turney in an online conversation with composer Brendon John Warner as they discuss their new work in progress: Sounds from the Ice. Intended as a debut sound and image presentation to be presented live as part of This Sounds Like Science in National Science Week, Sounds from the Ice will take audiences on a fascinating journey through environmental change at the ends of the Earth. 
Now held digitally, Chris will discuss his quest to understand how past climates inform what we know about future change and how, working in the Antarctic, he is developing new records of past climate that extend historical weather records over millennia.
Chris and Brendon have been collaborating to create new musical compositions based on this research. They will describe their process and how they hope with this work to improve public understanding of the impacts of future abrupt climate change in Australia and globally.
This National Science Week live discussion will be introduced by Jackie Randles, Manager Inspiring Australia NSW, and facilitated by marine scientist and Deep Blue on My Doorstep podcast host A/Prof Tracy Ainsworth. Join us to explore how the arts can help scientists communicate their research to a wide audience and spark action on climate change.
This Sounds Like Science is supported by and co-curated with Inspiring Australia, the national strategy for public engagement with the sciences.

Professor Chris Turney
Australian Earth scientist Chris Turney has written four books to critical acclaim – Shackled: How a Scientific Expedition to Antarctica Became a Fight for Survival; 1912: The Year the World Discovered Antarctica; Bones, Rocks and Stars: The Science of When Things Happened; and Ice, Mud and Blood: The Science of When Things Happened. With over 2200 scientific papers on environmental change, Chris has received numerous awards for his research including the first International Union for Quaternary Science's Sir Nicholas Shackleton Medal for pioneering research into climate change (2007), the Geological Society of London's Bigsby Medal (2009) and the Australian Academy of Science's Frederick White Prize (2014).

Chris is passionate about science communication, contributing to The New York Times, The Times and New Scientist, and has an international following on social media as Intrepid Science. He is currently a Professor of Climate Change and Earth Science at the University of New South Wales.

Brendon John Warner
Brendon John Warner is a composer and multi-instrumentalist taking influence from such diverse genres as sound-art, contemporary classical and electronica. A former member of Sydney post-rock group We Lost the Sea, Brendon released his debut solo record 'La fonte' in late 2018 which has been described as a sprawling, kaleidoscopic electroacoustic exploration. More recently, Brendon contributed work toward several podcast series and is currently immersed in the process of creating his next full length release.

A/Prof Tracy Ainsworth
Dr Tracy Ainsworth is Scientia Associate Professor, School of Biological Earth and Environmental Sciences and Deputy Director Research, Center for Marine Science and Innovation where she leads the coral reefs research group at UNSW Sydney. Her team is investigating the impact of environmental change on coral reefs. Tracy previously held fellowships at the ARC Centre of Excellence for Coral Reefs Studies. Her team of researchers study coral bleaching and are also working with Parks Australia and NSW Department of Primary Industries to investigate threats to coral reefs within Australia's subtropical and temperate marine parks. Tracy is founder and presenter of the Deep Blue On My Doorstep podcast, recipient of the 2018 Australian Academy of Science Dorothy Hill Medal and 2011 L'Oréal Women in Science Fellow.

Jackie Randles
As manager Inspiring Australia NSW, Jackie Randles connects science and technology researchers with diverse organisations to extend the reach and impact of their research knowledge, including through festivals, public programs and by introducing science themes into mainstream cultural and sporting events. Jackie's work builds widespread awareness of science and technology innovation, including through campaigns like National Science Week and year round collaborative programs.