Illuminate | Bruch, Britten & Tchaikovsky
Australian Romantic & Classical Orchestra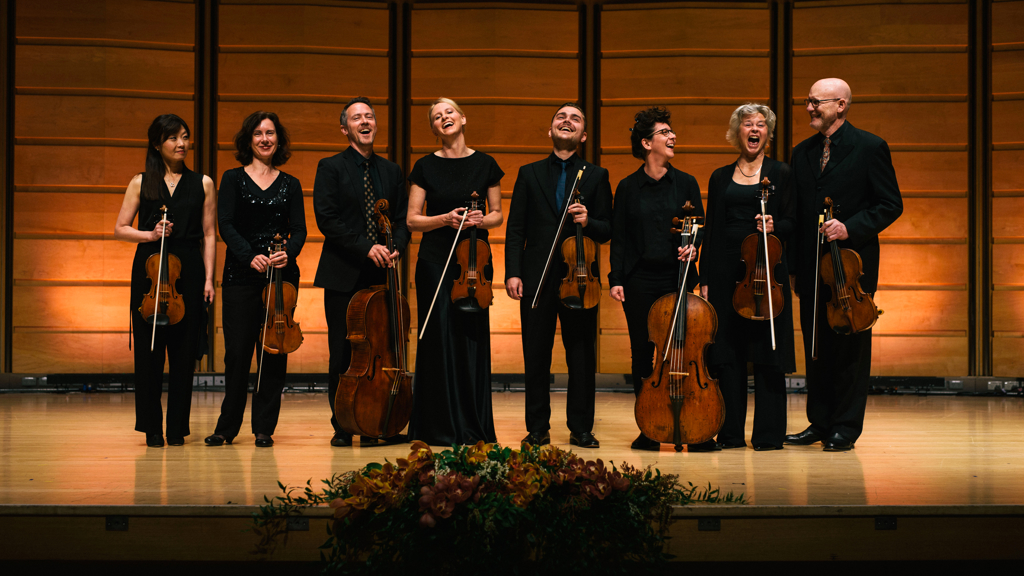 In describing his own Les Illuminations, Benjamin Britten wrote, "The word 'Illuminations' suggests both the vision of a mystic and a brightly coloured picture". It is this sense of a technicolour canvas that the Australian Romantic & Classical Orchestra invoke in Illuminate, their first concert of 2021, featuring pieces by Britten, Tchaikovsky and Bruch.

Tchaikovsky's Souvenir de Florence begins in the tranquil air of the Mediterranean before taking us directly to the Motherland, its fourth and final movement intensely Russian and Romantic in its sound. Max Bruch's Serenade for Strings after Swedish Melodies in C minor is a seldom-heard but beautiful example the life-long attraction to folk tunes and themes of which his Scottish Fantasy is the best-known (and most-performed) example. And Britten's work couples some of his most remarkable string writing with the words of French poet Arthur Rimbaud to create something evocative and fantastical.

Directed by concertmaster Rachael Beesley and featuring soprano Jacqueline Porter, Illuminate invites you to join the Australian Romantic & Classical Orchestra on a European musical journey from the comfort of the concert hall.
Details correct at time of publication.
Other concerts in Australian Romantic & Classical Orchestra's 2021 season:
Evoke | Beethoven & Berwald, Thu 6 May 7pm
Emerge | Haydn, Mozart & Mannheim, Fri 13 Aug 7pm 
Before you arrive at City Recital Hall, familiarise yourself with our new venue protocols.
As a COVID-19 tracing protocol, we will require all patrons who enter the venue to check in via QR code through the Service NSW App at the entrance. Before you visit the venue, please download the Service NSW App to ensure your arrival at the venue is as smooth as possible:
All data will be stored securely and will be deleted after the mandatory 28 day period. 
Please do not attend this event if you are feeling unwell. If you have tickets and are no longer able to attend:
View our updated Terms & Conditions 
Visit www.health.gov.au for the latest advice and information about COVID-19
Contact the Coronavirus Information Line 1800 020 080 for any health enquiries
Bruch

Serenade for Strings after Swedish Melodies in C minor

Britten

Les Illuminations

Tchaikovsky

Souvenir de Florence, Op.70

Australian Romantic & Classical Orchestra
Rachael Beesley    Director 

Jacqueline Porter   Soprano