Evoke | Beethoven & Berwald
Australian Romantic & Classical Orchestra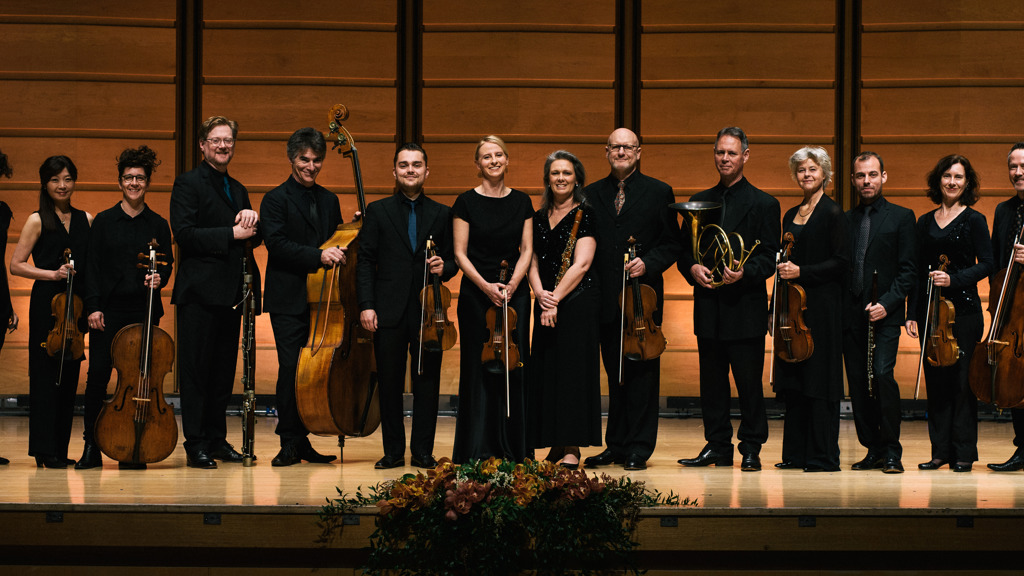 The early years of the nineteenth century saw a surge in popularity for works composed for larger chamber ensembles of winds and strings, of which Beethoven's Septet in E-flat major, Op. 20, was considered the very peak of the genre. So successful was it that publishers released multiple arrangements of it for different-sized ensembles, prompting Beethoven to write his own arrangement for clarinet, cello and fortepiano - his Op. 38, the piece you will hear in this program. The piece loses none of its complexity in its revoicing, with an arrangement so natural and convincing it sounds like it could have been written for these forces.

Influenced by Beethoven's Septet, and with a clear inheritance from other composers like Schubert, Spohr and Weber, the delightful Grand Septet by Swedish composer Franz Berwald is an inspired work by an often-overlooked composer. Building on short thematic fragments that often mimic village tunes and dances, there is some innovative writing at play - listen how the second movement features a scherzo in the middle of an adagio! But it's not all sweetness and light, as occasional harmonic twists hint at tensions that never fully resolve...
Other concerts in Australian Romantic & Classical Orchestra's 2021 season:
Illuminate | Bruch, Britten & Tchaikovsky, Fri 19 Feb 7pm
Emerge | Haydn, Mozart & Mannheim, Fri 13 Aug 7pm 
---
Visitor Safety Information
As of 5pm, 6 May 2021, facemasks are now mandatory in indoor settings, and within all spaces inside City Recital Hall. 
City Recital Hall can now operate at 100% capacity.
Before you arrive at City Recital Hall, familiarise yourself with our new venue protocols here.
Please do not attend this event if you are feeling unwell. If you have tickets and are no longer able to attend:
View our updated Terms & Conditions 
Visit www.health.gov.au for the latest advice and information about COVID-19
Contact the Coronavirus Information Line 1800 020 080 for any health enquiries
Details correct at the time of publication.
Beethoven

Trio in E-flat major, Op.38 for clarinet, violoncello and fortepiano (after Septet, Op.20)

Berwald

Grand Septet in B-flat major for clarinet, horn, bassoon, violin, viola, violoncello and double bass

Australian Romantic & Classical Orchestra