Taryn Fiebig
A Celebration
Highlight Entertainment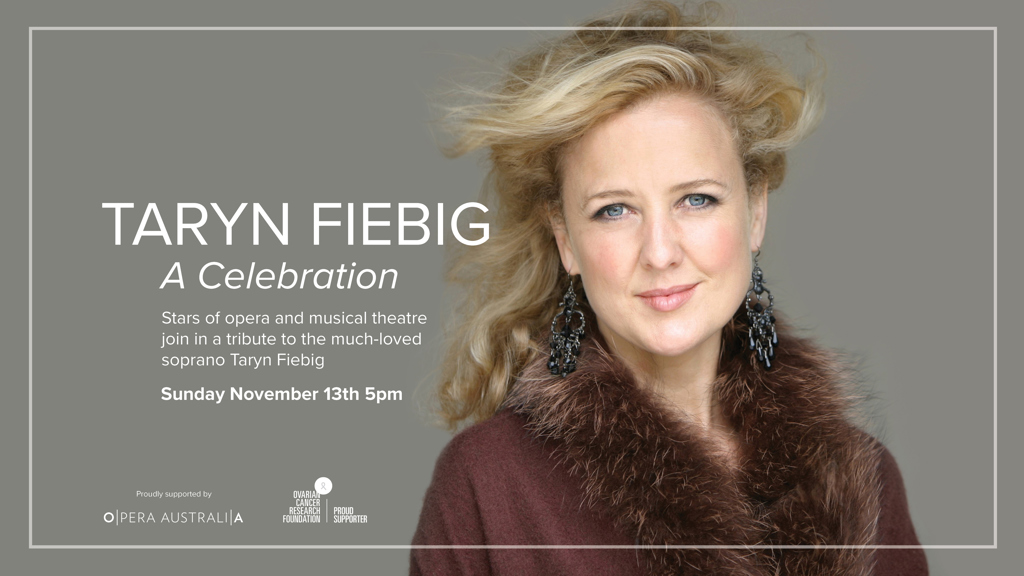 Stars of opera and musical theatre come together accompanied by a full orchestra to celebrate the artistry of soprano Taryn Fiebig, who died tragically young of ovarian cancer in March of 2021. The concert features reminiscences, songs, arias and choruses in a joyful tribute to a much-loved and versatile performer, who appeared as a principal artist with Opera Australia in many productions, from Mozart's Marriage of Figaro and Cosi fan Tutte to 200 performances as Eliza Doolittle in My Fair Lady.  
The concert features a star-studded cast of opera and musical theatre talent: Natalie Aroyan, Jud Arthur, Cheryl Barker, Kanen Breen, Peter Coleman-Wright, Brad Daley, David Greco, Antoinette Halloran, Dominica Matthews, John Longmuir, David Parkin, Ben Rasheed, Teddy Tahu Rhodes, Jane Rutter, Dimity Shepherd and Daniel Sumegi. The Taryn Fiebig Orchestra conducted by Tahu Matheson and Guy Noble.
All artists are donating their performances and all money raised will be donated to the Ovarian Cancer Research Fund, to raise awareness about this devastating cancer.

Standard + Special Offer tickets include a glass of Taryn's favourite celebratory drink; Veuve Clicquot and a CD copy of Taryn Fiebig - SHE featuring Taryn performing arias and songs of Mozart, Handel, Duparc, and Poulenc.
If you are unable to attend the performance, you can purchase Taryn's SHE CD or download at she4ocrf.com.au 
Proudly supported by: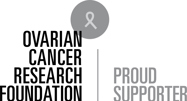 ___________________________________________________________
Visitor Safety Information
Before you arrive at City Recital Hall, familiarise yourself with our new venue protocols here.
Please do not attend this event if you are feeling unwell. If you have tickets and are no longer able to attend:
View our updated Terms & Conditions 
Visit www.health.gov.au for the latest advice and information about COVID-19
Contact the Coronavirus Information Line 1800 020 080 for any health enquiries

Details correct at time of publication.
Mozart

Overture to The Marriage of Figaro

Mozart

La ci darem la mano (Don Giovanni)

Handel

As Steals The Morn (L'Allegro, il Peneroso ed il Moderato)

Lehar

Dein Ist Mein Ganzes Herz

Puccini

Vissi d'arte (Tosca)

Mozart

O Isis und Osiris (The Magic Flute)

Puccini

Act 2 finale (La Bohème)

Asnavour

She

Lehár

Vilia (The Merry Widow)

Loewe

On The Street Where You Live (My Fair Lady)

Donizetti

Regnava nel silenzio (Lucia di Lammermoor)

Wagner

Abendlich strahlt der Sonne Auge (Das Rheingold)

Delibes

Flower Duet from Lakmé

Bizet

Au fond du temple saint (The Pearl Fishers)

Mozart

Act IV Finale - The Marriage of Figaro

Natalie Aroyan
Jud Arthur
Cheryl Barker
Kanen Breen
Peter Coleman-Wright
Brad Daley
David Greco
Antoinette Halloran
Dominica Matthews
John Longmuir
David Parkin
Ben Rasheed
Teddy Tahu Rhodes
Jane Rutter
Dimity Shepherd
Daniel Sumegi

The Taryn Fiebig Orchestra conducted by Tahu Matheson and Guy Noble

Members of the Opera Australia Chorus