Switched On: Rolling Blackouts Coastal Fever with RVG
City Recital Hall Presents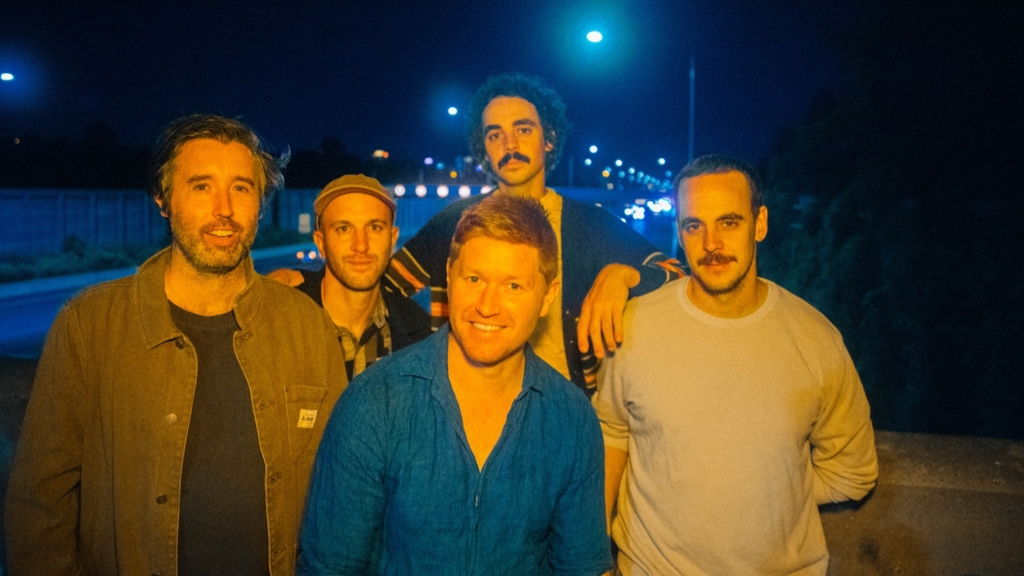 Rolling Blackouts Coastal Fever have quickly risen to the top of the Australian music scene. Known for soaring guitars, propelling drums and pop hooks. Members Fran Keaney, Joe White, Marcel Tussie, and brothers Tom and Joe Russo tap into Australia's rich guitar band history while perfecting a sound that feels entirely their own at the same time. The band's three alternating singer-guitarists load their songs with fragmented narratives, overlapping dialogue, and impressionistic detail. Although the literal meaning of their lyrics isn't always easy to discern, the internal dramas that play out in each track are deeply felt, and the jokes always land. 
Establishing themselves with the infectious motoric jangle of their debut album Hope Downs, the band have broken new stylistic ground with their third album, Endless Rooms, written and self-produced in bulk through Melbourne's lockdown restrictions. Unfettered by expectations, with too much time on their hands, ideas were traded and experimented with. When they finally were able to play together in the brief period restrictions lifted, thankfully, it worked. Endless Rooms reveals for the indie-rock five-piece a wider screen, deeper narrative currents, and their most compelling artistic statement yet. 
___________________________________________________________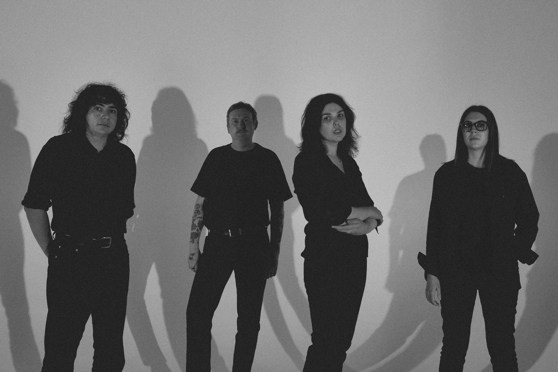 Wave-making Australian post-punk band RVG joins fellow Melburnians, Rolling Blackouts CF for the final in a trilogy of Switched On series general admission standing shows.
RVG will debut tracks from their highly anticipated third LP, Brain Worms, a thrilling punch of an album with all the beloved RVG hallmarks which drops on June 2nd. Recorded in London with James Trevascus (Nick Cave & Warren Ellis, Billy Nomates), the album surges with lush sounds and clear intentions in their most confident work yet.
Lead singer and guitarist Romy Vager's unfiltered and commanding voice delivers clever, not-quite-ironic lyrics with a newfound defiance and joyousness. Bandmates Reuban Bloxham, Marc Nolte, and Isabele Wallace flawlessly bring Vager's songwriting to life, combining rock's urgency, punk's anarchy, and pop's empathy. After several years of critical acclaim and playing alongside some of the world's biggest acts (Kurt Vile, Pixies, Camp Cope), RVG has moved beyond their influences (comparisons to The Go-Betweens, The Church and PJ Harvey), and pushed themselves into new territory to create a record that feels vitally in-the-moment. In Vager's words, "If we could only make one more album, it would be this one."

PLEASE NOTE ALL TICKETS ON LEVEL 1 ARE GENERAL ADMISSION STANDING. ALL OTHER LEVELS ARE ALLOCATED SEATING.

___________________________________________________________

Switched On flicks the switch on an iconic venue and activates the Hall in a new light. A sonic shift to contemporary music and a whole new dimension in listening.
___________________________________________________________



CRH Presents Switched On is supported by the NSW Government through Create NSW.
___________________________________________________________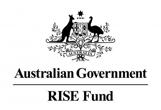 CRH Presents Switched On is supported by Restart Investment to Sustain and Expand (RISE) Fund - an Australian Government Initiative.
___________________________________________________________
Visitor Information
Before you arrive at City Recital Hall, familiarise yourself with our venue here. 
Please note there are no pass outs for this event. 
For further information, please see our Terms & Conditions.