In the Shadow of War
Selby & Friends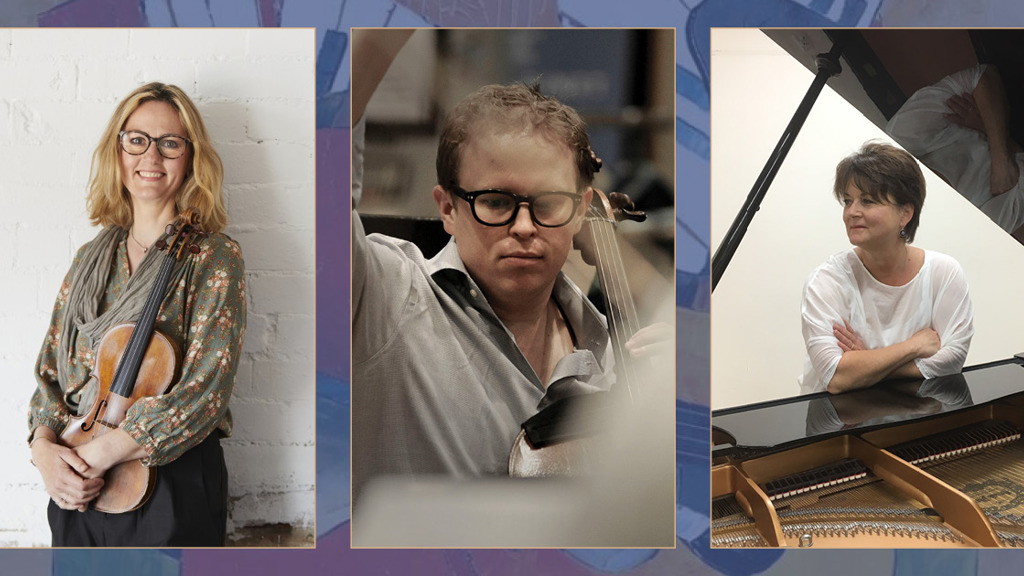 The surprising connection between the three works on this program is wartime conflict and how it impacted each composer.
In the case of Australian Matthew Hindson composing in 2015, he was propelled by the mere thought of how a young person in 1915 might face the prospect of going to war. For Shostakovich, his great work was formed from the spectre of a world at war in the mid-20th Century. He found it almost too much to bear, and the singular transparency of his empathy with the victims is what makes the work an immensely powerful experience.
Most people don't think of Schubert in terms of conflict, but in fact, he was surrounded by the threat of war during the Napoleonic era throughout his short life. One may never know the true impact this had on him and whether his penchant for song grew from a desire to avoid conflict and embrace love and beauty. 
Joining pianist Kathryn Selby in this exploration will be Sophie Rowell and Timo-Veikko Valve. 
---
Visitor Safety Information
Before you arrive at City Recital Hall, familiarise yourself with our new venue protocols here.
Please do not attend this event if you are feeling unwell. If you have tickets and are no longer able to attend:
View our updated Terms & Conditions 
Visit www.health.gov.au for the latest advice and information about COVID-19
Contact the Coronavirus Information Line 1800 020 080 for any health enquiries
Matthew Hindson

1915 (2015)

Dmitri Shostakovich

Piano Trio in E minor, Op. 67 (1944)

Franz Schubert

Piano Trio in E flat Major, Op.100 D.929 (1827)

Sophie Rowell

Violin

Timo-Veikko Valve

Cello

Kathryn Selby

Piano