Haydn and Bell
Australian Haydn Ensemble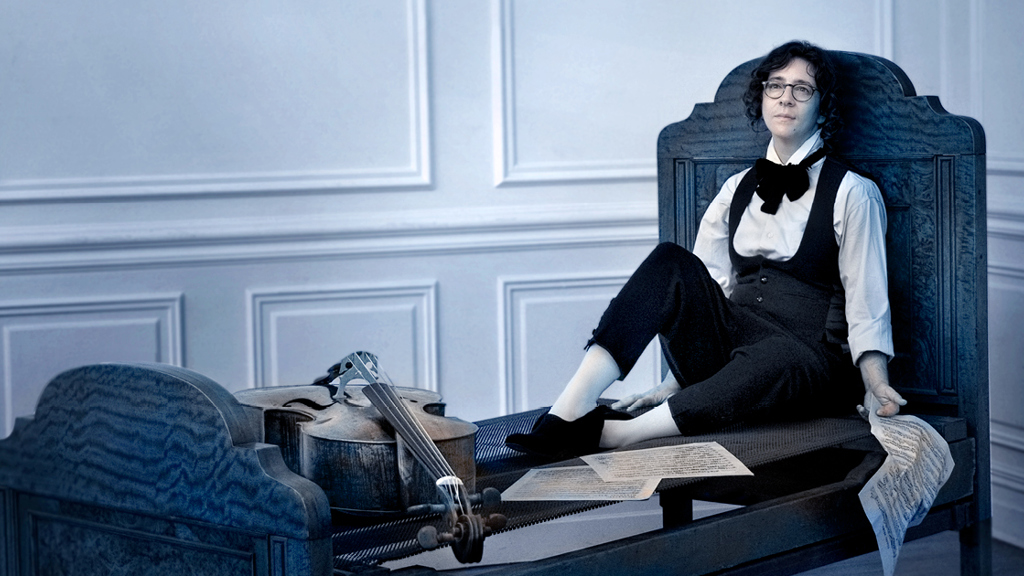 This exciting new theatrical production by Bell and Australian Haydn Ensemble brings to life a set of early 19th century fictional letters in a new production that is part drama, part performance. Set in Vienna, Bell's monologue embodies the nameless letter writer and his performance is interwoven with selections of Haydn's music performed by AHE. This project is sure to be a thought-provoking experience that will transport audiences to another time and world.
Although not entirely factual, the letters are considered to be a significant insight into 18th century culture. They were published by the 19th century French Romantic novelist Marie-Henri Beyle under the pseudonym of 'Stendhal'. Beyle is best known for his novels Le Rougeet le noir (1830; The Red and the Black) and La Chartreuse de Parme (1839; The Charterhouse of Parma). 'Stendhal's' collected letters are thought to be largely copied from other authors of the time including Giuseppe Carpini. Published initially in the early 19th century as the Life of Haydn: In a Series of Letters Written at Vienna, they present a fictional account based on Haydn's life in a beautiful narrative style that transports the reader to Haydn's side in post-revolutionary and post-Napoleonic Europe. Told through the eyes of a fictional friend and admirer of Haydn, the letters to 'Louis' begin with a vivid "description of Haydn's residence—of his appearance in his old age—of Vienna, and the Prater—character of the society of Vienna", and go on to trace Haydn's humble beginnings as a struggling artist and the son of a rural cartwright, and his rise to become the most famous composer of the late 18th-century.
Bell and AHE bring Stendhal's account to life along with other historical material including Haydn's own letters in a new script by Rachel McDonald.
---
Visitor Safety Information
City Recital Hall can now operate at 100% capacity.
Before you arrive at City Recital Hall, familiarise yourself with our new venue protocols here.
Please do not attend this event if you are feeling unwell. If you have tickets and are no longer able to attend:
View our updated Terms & Conditions 
Visit www.health.gov.au for the latest advice and information about COVID-19
Contact the Coronavirus Information Line 1800 020 080 for any health enquiries
Details correct at the time of publication.
Selected movements of Haydn's music

John Bell

Actor

Skye McIntosh, Matthew Greco, Karina Schmitz, Daniel Yeadon

AHE Musicians

Skye McIntosh and Rachel McDonald

Concept

Rachel McDonald

Script and Adaptation