First, by no means Last!
Selby & Friends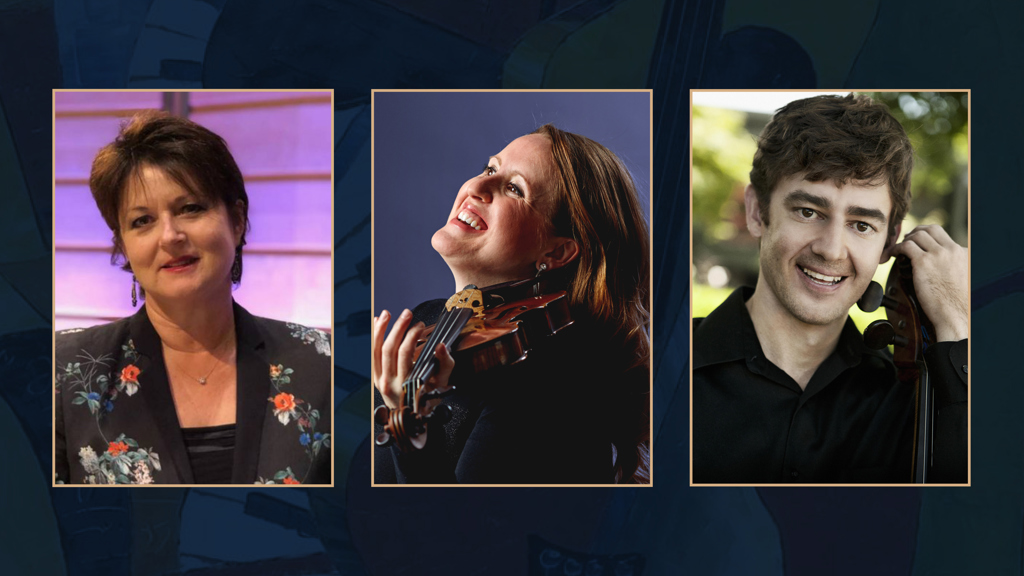 The season kicks off with the wildly popular Café Music by the American composer Paul Schoenfield, the inspiration for which was a stint as a replacement pianist in a coffee house to help out a friend.
What better than to follow this brilliant, highly original work with two iconic 'first' piano trios from the Romantic repertoire – Mendelssohn's first – a masterful work beloved by artists and audiences alike – and the incredible first trio by Brahms. Composed initially in his early 20s, Brahms returned some 40 years later to rewrite sections he felt he could improve. It is a true masterpiece. We welcome back the stunning American cellist Clancy Newman and for the first time introduce the brilliant award-winning violinist Alexandra Osborne to our S&F audience, who steps in to replace Harry Bennetts due to a scheduling conflict.
______________________________________________________________________________
Visitor Safety Information
Before you arrive at City Recital Hall, familiarise yourself with our new venue protocols here.
Please do not attend this event if you are feeling unwell. If you have tickets and are no longer able to attend:
View our updated Terms & Conditions 
Visit www.health.gov.au for the latest advice and information about COVID-19
Contact the Coronavirus Information Line 1800 020 080 for any health enquiries
*Details correct at the time of publication.
** Note: Alexandra Osborne has replaced Harry Bennetts, who has a scheduling conflict. 
Paul Schoenfield (b. 1947)

Cafe Music

Felix Mendelssohn (1809-1847)

Piano Trio No. 1 in D minor. Op. 49

Johannes Brahms (1833-1897)

Piano Trio No. 1 in B major, Op. 8

Alexandra Osborne

Violin

Clancy Newman

Cello

Kathryn Selby

Piano