Ferruccio Furlanetto in Concert
Opera Australia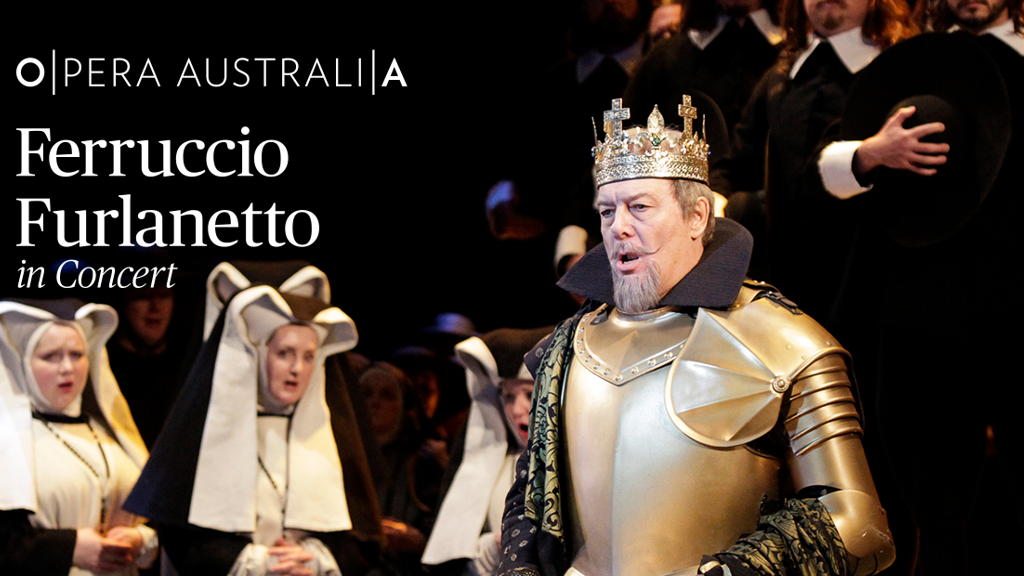 With a voice that speaks volumes in every note, Ferruccio Furlanetto is one of the greatest basses of our time.
Over five decades, Ferruccio Furlanetto has become one of the world's most sought after singers. Renowned for his vast range, thundering vocal power and masterful acting, he has performed on opera's finest stages from Milan, Paris and Vienna to London and New York, collaborating with leading orchestras and conductors including Herbert von Karajan, Sir Georg Solti and the legendary Leonard Bernstein.
Throughout his acclaimed international career, Furlanetto has made Verdi's heroes his own, dominating the titular Attila and Filippo in Don Carlo. At Melbourne's Arts Centre, he was unforgettable as the quixotic Don Quichotte and, at St. Petersburg's Mariinsky Theatre, he was the first Italian bass to appear in the title role of Mussorgsky's Boris Godunov and as Prince Gremin in Eugene Onegin.
Here, the focus on vocal ability is singular. For Furlanetto, recitals provide "the possibility to paint with the colors of our voice and our intentions….creating images and feelings that will stay in the heart and not in the eyes".
Accompanied by pianist Natalia Sidorenko, Furlanetto traverses the emotional landscape of Brahms, Mussorgsky and Rachmaninov before filling Melbourne Recital Centre/City Recital Hall with beloved bass arias from The Marriage of Figaro, Don Giovanni, Boris Gudanov and Don Carlo.