Van Diemen's Band
Musica Viva Australia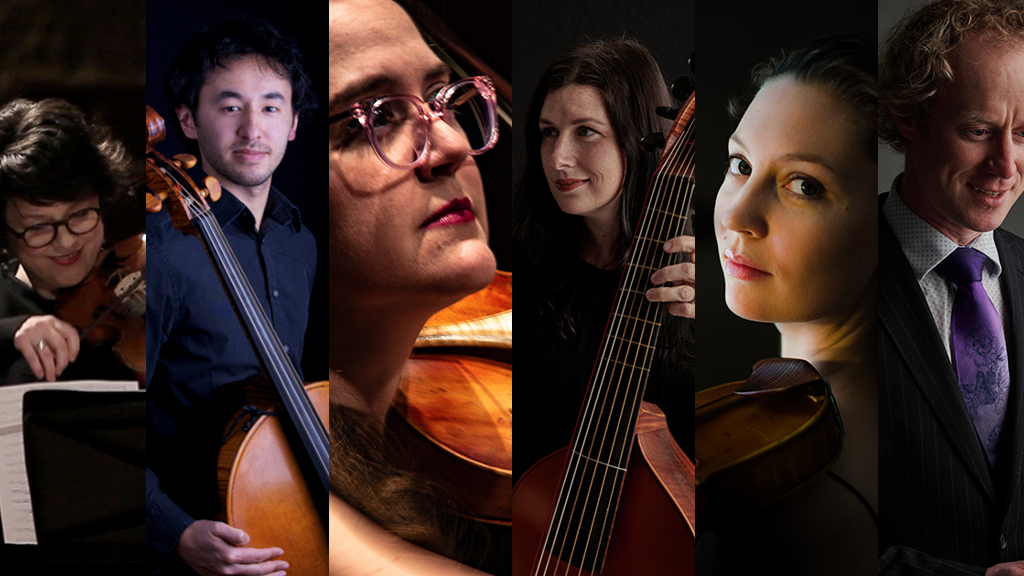 Single tickets on sale Tuesday 11 January 2022, 9am AEDT
Tasmanian Baroque ensemble Van Diemen's Band invites you to explore the historic borderlands of Europe on their national tour with Musica Viva Australia. For centuries, generations of musicians wrote dances and masses, symphonies and quartets, as their homelands changed ownership under their feet. Or their nations remained steadfast, allowing the most magical cultural overlaps at the border fringes.
Through composers such as Samuel Scheidt and Dietrich Becker, you will hear the trials of battle — loss, regret, resentment — and, at long last, healing. Listen to composers who were touched by the Thirty Years' War within the Holy Roman Empire, their countries crumbling around them.
María Huld Markan Sigfúsdóttir (Iceland) and Donald Nicolson (Australia) are living composers who will bring you closer to our time. Just as Van Diemen's Band invites instrumental guests from across Australia's state borders, these composers remind us how we're still united through music — no matter what borders lie between us.
"Moving from lament to humour and virtuosity with unanimity, creating a kaleidoscope of emotions that tugged the heartstrings." — Limelight
Visitor Safety Information
Before you arrive at City Recital Hall, familiarise yourself with our new venue protocols here.
Please do not attend this event if you are feeling unwell. If you have tickets and are no longer able to attend:
View our updated Terms & Conditions 
Visit www.health.gov.au for the latest advice and information about COVID-19
Contact the Coronavirus Information Line 1800 020 080 for any health enquiries
'Borderlands'

Becker

Sonata No. 5 in F Major (1674)

Scheidt

Galliard Battaglia (1621)

Becker

Paduan

Sainte-Colombe

Les Pleurs

Scheidt

Courant

Erlebach

Courant

Anon

Sonata Jucunda

Biber

Ciacona from Mensa Sonora (1680)

Rosenm

üller

Sonata No. 9 in D Major (1682)

Nicolson

New work (2022)

Albinoni

Sonata No. 5 in C Major (1700)(1798)

Sigfúsdóttir

Clockworking (2013)

Muffat

Sonata in D Major (1677)

Julia Fredersdorff

Artistic director & violin

Simone Slattery

Violin & recorder

Lizzy Welsh

Viola

Laura Vaughan

Bass viol

Anton Baba

Bass Viol & cello

Donald Nicolson

Harpsichord & organ