Sheku Kanneh-Mason & The Kanneh-Mason Family
Andrew McKinnon Presentations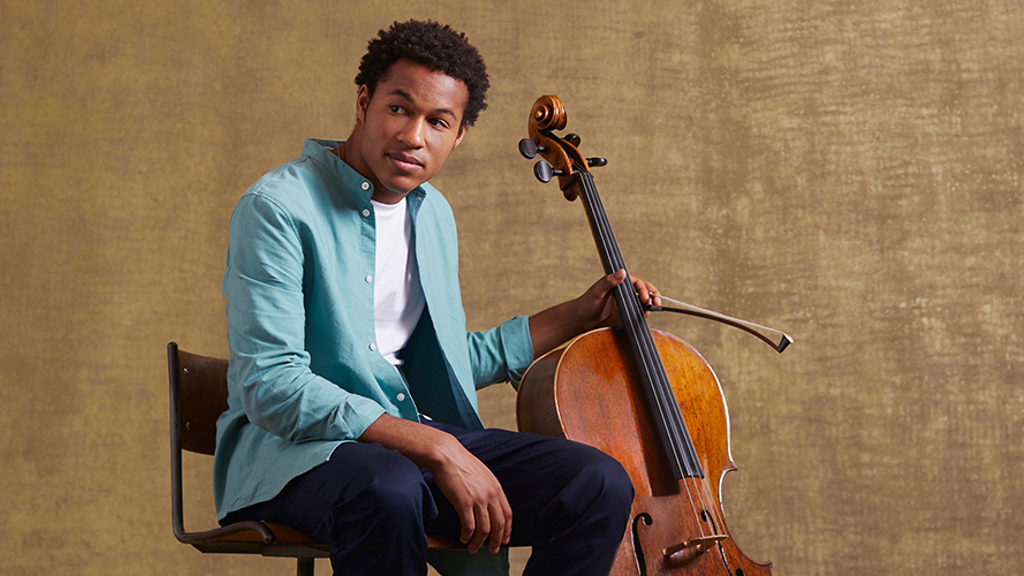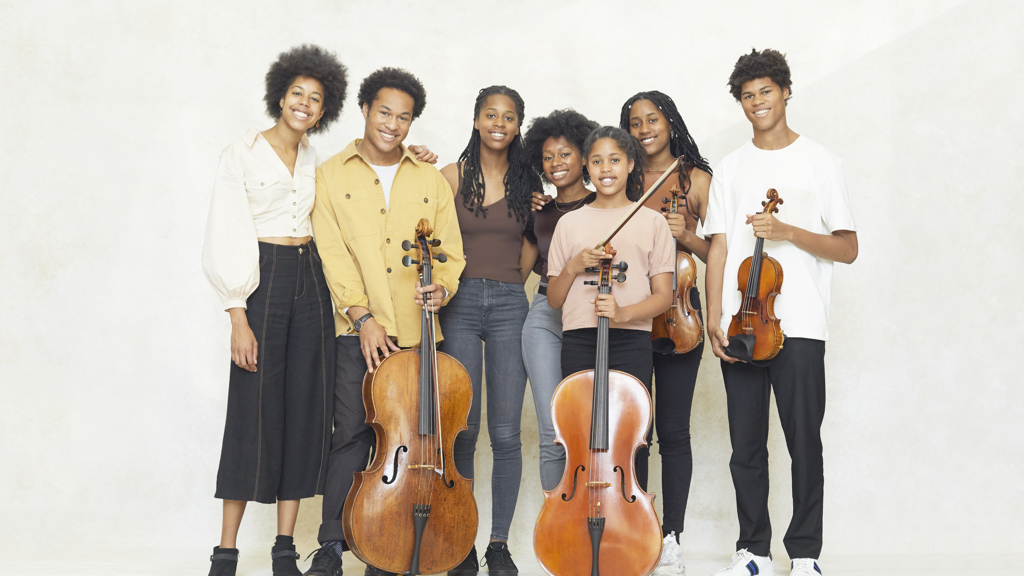 Sheku Kanneh-Mason shot to global fame after his mesmerising performance at the wedding of Prince Harry and Meghan Markle in 2018.
The winner of the BBC Young Musician award in 2016, and the first cellist in history to reach the top 10 of the UK album charts, Sheku is also one of seven siblings, all extraordinary instrumentalists, who have been described by Simon Cowell as the world's most talented family.
On this, the first Australian tour by Sheku and the Kanneh-Masons, he will be joined by his sister Isata, now one of Britain's leading young pianists, in a performance of greatly loved sonatas for cello and piano, and, in the second half of the program, by the entire family. The program will feature works by Schubert, Liszt, Mendelssohn, Shostakovich, Gershwin and other popular composers.
The Kanneh-Masons are Isata, 26 (piano), Braimah, 24 (violin), Sheku, 23 (cello), Konya, 22 (piano and violin), Jeneba, 19 (piano and cello), Aminata, 16 (violin and piano), and Mariatu, 13 (cello and piano).
In a coup for Australian audiences, this will be the largest tour the siblings have undertaken together outside of the UK.
The concert tour to Australia this summer is the most exciting event on the Kanneh-Mason calendar to date. We have never been to Australia but we have always wanted to go, and to have the opportunity to play there is a dream come true.

We are excited to meet our audiences on the other side of the world and visit so many different cities, beginning with Perth. We have been waiting since 2020 to perform in Australia and we can't wait to be there! – Kadiatu Kanneh-Mason (mother)
Sheku plays a 1700 Matteo Gofriller cello, kindly on loan from an anonymous syndicate of private investors.
---
Visitor Safety Information
Before you arrive at City Recital Hall, familiarise yourself with our new venue protocols here.
Please do not attend this event if you are feeling unwell. If you have tickets and are no longer able to attend:
View our updated Terms & Conditions 
Visit www.health.gov.au for the latest advice and information about COVID-19
Contact the Coronavirus Information Line 1800 020 080 for any health enquiries
Details correct at the time of publication.
Frank Bridge
Sonata for Cello and Piano
I. Allegro ben moderato
II. Adagio ma non troppo – Molto allegro agitato
Sheku, cello, Isata, piano

George Gershwin
Prelude N.1 (from The Three Préludes)
Isata, piano

Felix Mendelssohn
Song without words for cello and piano d major opus 109
Sheku, cello, Isata, piano

Maria Theresia von Paradis
Sicilienne
Sheku, cello, Isata, piano

Dmitri Shostakovich
Sonata for Cello and Piano
I. Allegro non troppo
II. Allegro
III. Largo
IV. Allegro
Sheku, cello, Isata, piano

Intermission (20 minutes)

Eric Whitacre (arr. Parkin)
Seal Lullaby
Isata, piano, Jeneba, piano, Braimah, violin, Konya, violin, Aminata, violin, Mariatu, cello, Sheku, cello

Franz Schubert
Impromptu op 90 no 2
Konya, piano

Samuel Coleridge-Taylor
Violin Sonata in D Minor
I. Allegro ma non tanto
Braimah, violin, Jeneba, piano

Felix Mendelssohn
Piano Trio n.1 in D Minor op. 49
II. Andante con moto tranquillo
Jeneba, piano, Aminata, violin, Mariatu, cello

Franz Liszt
Hungarian Rhapsody No.2
Jeneba, piano

Jerry Bock (arr. Kanneh-Masons)
Fiddler on the Roof
Isata, piano, Jeneba, piano, Braimah, violin, Konya, violin, Aminata, violin, Mariatu, cello, Sheku, cello

Bob Marley (arr. Kanneh-Masons)
Redemption Song
Isata, piano, Jeneba, piano, Braimah, violin, Konya, violin, Aminata, violin, Mariatu, cello, Sheku, cello

*Program subject to change

Cello

Sheku Kanneh-Mason

Violin

Braimah Kanneh-Mason

Piano

Isata Kanneh-Mason

Piano and violin

Konya Kanneh-Mason
Aminita Kanneh-Mason

Piano and cello

Jeneba Kanneh-Mason
Mariatu Kanneh-Mason