A Winter's Journey
Musica Viva Australia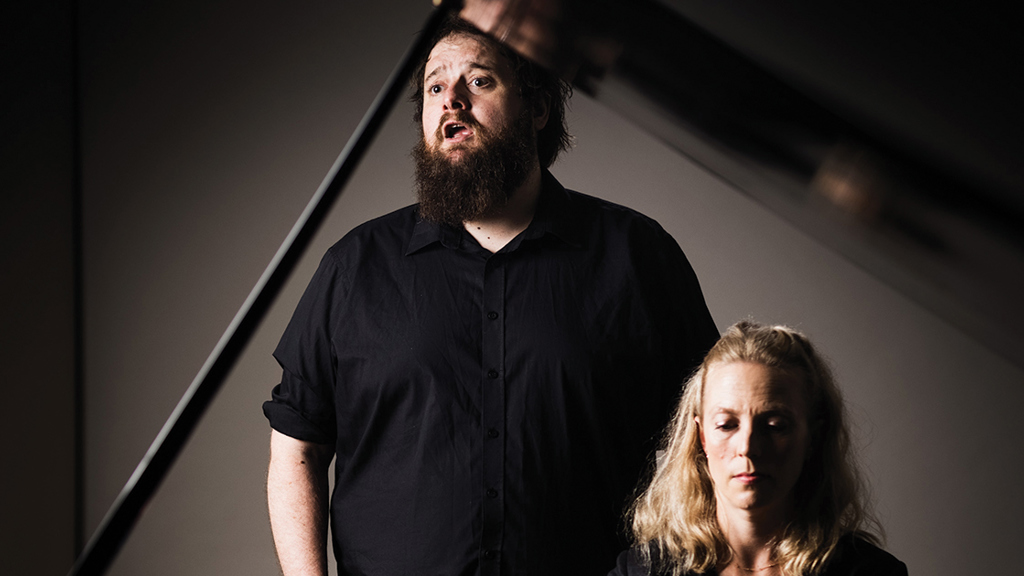 In 1827 Franz Schubert composed an emotionally charged song cycle. Setting poems of the German writer Wilhelm Müller, Schubert created an emotional journey of a man trekking across frozen rivers and snowy landscapes, lamenting his lost love. It is indeed a winter's journey (Winterreise), full of images and metaphors of love, loss, nationhood.
A Winter's Journey is a new staging by Musica Viva Australia of Schubert's iconic songs, bringing a very different winter into focus, set against a backdrop of Australian painter Fred Willliams' vivid landscapes.
Acclaimed stage director Lindy Hume is our cartographer, mapping the terrain of heart and country for the gripping stage charisma of English tenor Allan Clayton and sensitive musicianship of Australian pianist Kate Golla. Videographer Dave Bergman provides the backdrop, bringing to life 24 Williams paintings that match and contradict Müller's poems and Schubert's musical imagination, all in gorgeous larger-than-life imagery.
This powerful artistic combination sets the perfect conditions to experience Schubert's immortal masterpiece – songs of love and loss that still speak to us vividly, in this far distant time and place. 
The most exciting British tenor to emerge for decades.

- The Sunday Times
Visitor Safety Information
Before you arrive at City Recital Hall, familiarise yourself with our new venue protocols here.
Please do not attend this event if you are feeling unwell. If you have tickets and are no longer able to attend:
View our updated Terms & Conditions 
Visit www.health.gov.au for the latest advice and information about COVID-19
Contact the Coronavirus Information Line 1800 020 080 for any health enquiries
Schubert

Winterreise, D911 (1827)

Allan Clayton MBE

Tenor

Kate Golla

Piano

Lindy Hume AM

Director

David Bergman

Videographer