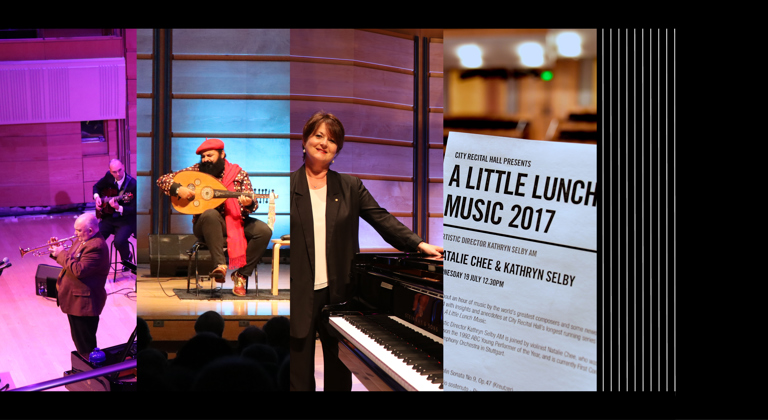 A Little Lunch Music 2007-2022
City Recital Hall thanks Kathryn Selby AM for fifteen wonderful years of A Little Lunch Music. Ms Selby has brought many wonderful performers to City Recital Hall over the years and it has been our great pleasure to present these memorable local and international shows to the dedicated A Little Lunch Music audience. As City Recital Hall evolves our programming to meet audience demand we bid farewell to A Little Lunch Music and over a decade of delightful musical memories.
Ms Selby will continue to present the Selby & Friends concert program at City Recital Hall and we are looking forward to the 2023 program that features some of Australia's finest musicians in chamber performance mode in our intimate and acoustically brilliant concert hall. 
We hope you will continue to join us in all the exciting shows we have in store. To stay up to date with future performances at City Recital Hall, you can subscribe to our fortnightly newsletter here.