The Mozarts, The Haydns & The Bear
Australian Haydn Ensemble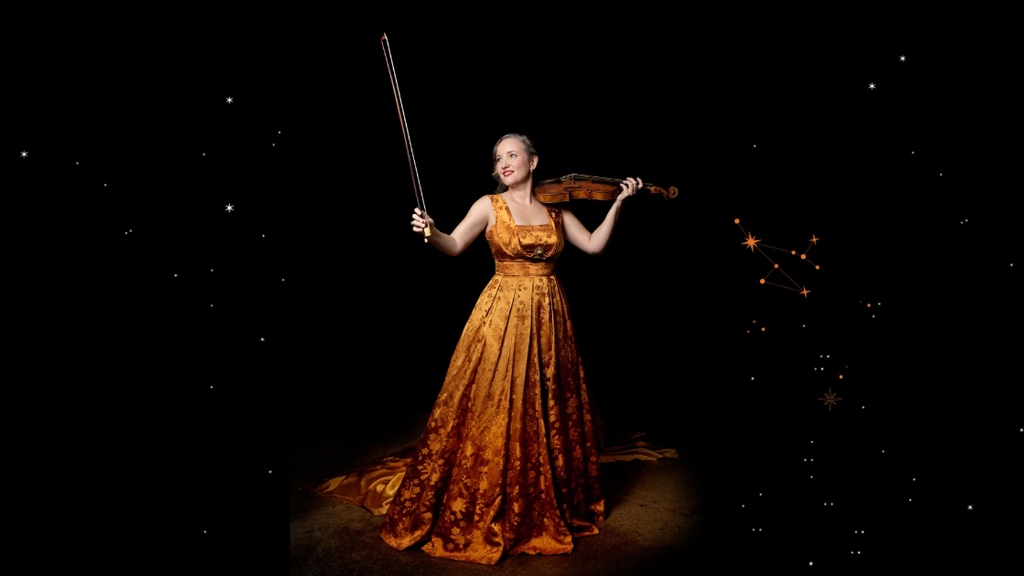 If, to update Wordsworth, the child is father/mother of the man/woman, to what extent are your mature tastes shaped by your earliest musical memories? Following on from last year's Creation, Roland Peelman leads the full Australian Haydn Ensemble in a delightful concert that explores the idea, admittedly using an outlier, namely Wolfgang Mozart, as a test case. Childish things abound, including a 9-year-old's first attempt at Italian opera, a novelty classic by his proud dad, and yes, there's even a Bear in there.
In England and Europe, operatic divas lined up to request impossibly advanced arias from the young Mozart. Here, the radiant voices of Chloe Lankshear and Andrew Goodwin deliver some rare and beautiful examples from those tender years, including Il re pastore, one of the eight entire operas he composed between the ages of 11 and 17.
Joseph Haydn's younger brother Michael was an uncle-figure, mentor and lifelong friend to Mozart. He was rather too fond of a drink, and Wolfgang occasionally finished overdue commissions for him on the quiet, but the charmingly bucolic operatic overture programmed here is all his own work.
The better-known-Haydn's Symphony No.82, (L'ours or The Bear) is celebrated for its fun, bagpipey dancing bear finale.  Any concert featuring Leopold's Toy Symphony is on for young and old, so bring your kids and grandkids for a lighthearted and joyous experience.
"This was my first encounter with the Australian Haydn Ensemble and what a thrill – glorious individual and ensemble playing all night."

ClassikON
Visitor Safety Information
Before you arrive at City Recital Hall, familiarise yourself with our new venue protocols here.
Please do not attend this event if you are feeling unwell. If you have tickets and are no longer able to attend:
View our updated Terms & Conditions 
Visit www.health.gov.au for the latest advice and information about COVID-19
Contact the Coronavirus Information Line 1800 020 080 for any health enquiries
Details correct at the time of publication.
J.C. Bach

Symphony in G minor Op. 6 No. 6

Mozart

Selected arias including: 'Va dal furor portata' 'Clarice cara mia sposa'
'Vorrei Spiegarmi'
'Misero! O sogno … Aura che intorno spiri' 


'L'amerò, sarò costante' from

Il Re Pastore

Michael Haydn

Overture to Die Hochzeit auf der Alm (The Wedding on the Alp)

Leopold Mozart

Cassation for Toys, 2 oboes, 2 horns, strings & continuo in G major (Toy Symphony)

Haydn

Symphony No. 82 in C major (The Bear)

Roland Peelman

Guest Conductor

Skye McIntosh

Lead Violin

Andrew Goodwin

Tenor

Chloe Lankshear

Soprano

The Australian Haydn Ensemble