Scotland Unbound
Australian Chamber Orchestra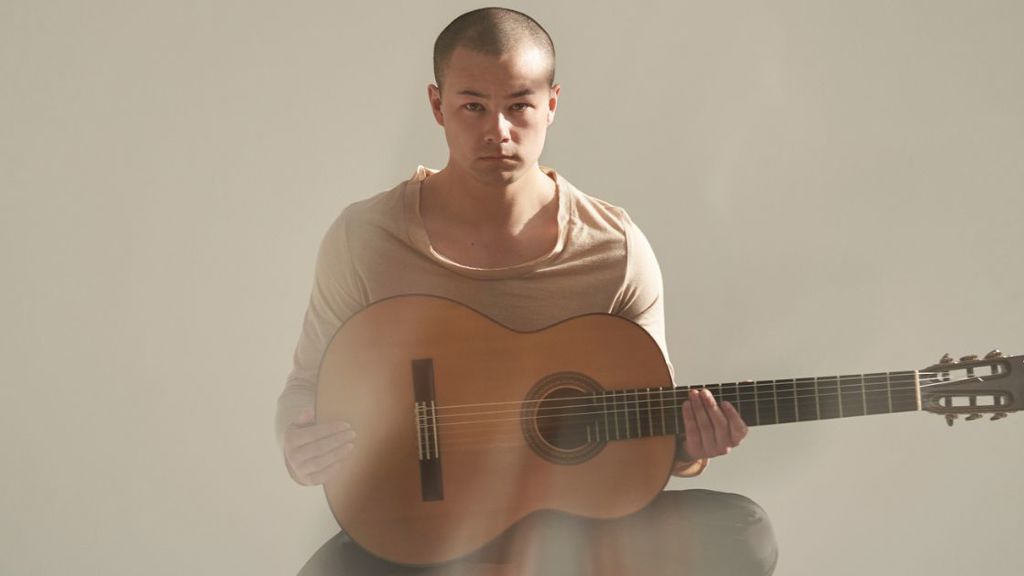 Subscriptions are available now on the ACO website.
Single tickets are on sale from Friday 20 October.
Sean Shibe plays guitar without limits. He is a chameleon of the new generation: he's met with acclaim in the great recital halls of the world (and his recent Bach album was described by Gramophone Magazine as "the best-ever Bach recording on guitar"), but he also forges new horizons by ranging fearlessly beyond classical music. You can't help but get carried away with his magic.
For his Australian debut, Shibe celebrates his Scottish heritage in a thrilling ride through the Highlands and beyond.
With Shibe on classical guitar and Tognetti directing the strings of the ACO, the concert opens with a Scotland steeped in lore. Lady Margaret Wemyss died in 1648 at the untimely age of 18, but her legacy lives on in the haunting solo music she collected in her family's Fife castle. These tunes are interspersed with the irresistible rhythms of Scottish folk songs, while a new commission from Cassandra Miller, one of the most soul-stirring composers writing today, brings this rich history right up to date.
Then tradition is thrown to the wind as Shibe takes up his electric guitar and the ACO steps into a technicolor world of musical invention. Martyn Bennett's Bothy Culture takes inspiration from the 90s rave scene in Edinburgh while being rooted in the traditions of the Highlands and ancient cultures. Lad, by Julia Wolfe, originally composed for nine bagpipes and arranged here for electric guitar and strings, has been described by the composer as a "dive into a psychedelic landscape, at once multilayered, fractured, ecstatic, silent, driving, cacophonous, and direct."
At just 32, Shibe is one of the most exhilarating young stars performing today, and a perfect match for the electric energy and musical curiosity for which the ACO is famous. This is the concert you'll reflect on in years to come: "I saw him when…"
Traditional Scottish

Solo lute manuscripts compiled by Lady Margaret Wemyss

James Macmillan (arr. George Duthie)

From Galloway

Traditional Scottish

Suite of folk songs

Cassandra Miller

New Commission for solo guitar and strings (Australian Premiere)*

Julia Wolfe (arr. electric guitar and strings)

Lad (Australian Premiere)

David Fennessy

Hirta Rounds (Australian Premiere)

Martyn Bennett (arr. electric guitar and strings) 

Bothy Culture: Selections

*Co-commissioned by the Dunedin Consort (supported by John Ellerman Foundation), Barbican Centre, Saffron Hall, Australian Chamber Orchestra, and Cheltenham Music Festival

Richard Tognetti

Director & Violin

Sean Shibe

Classical & Electric Guitars

Australian Chamber Orchestra