Joyce Yang in Recital
Sydney Symphony Orchestra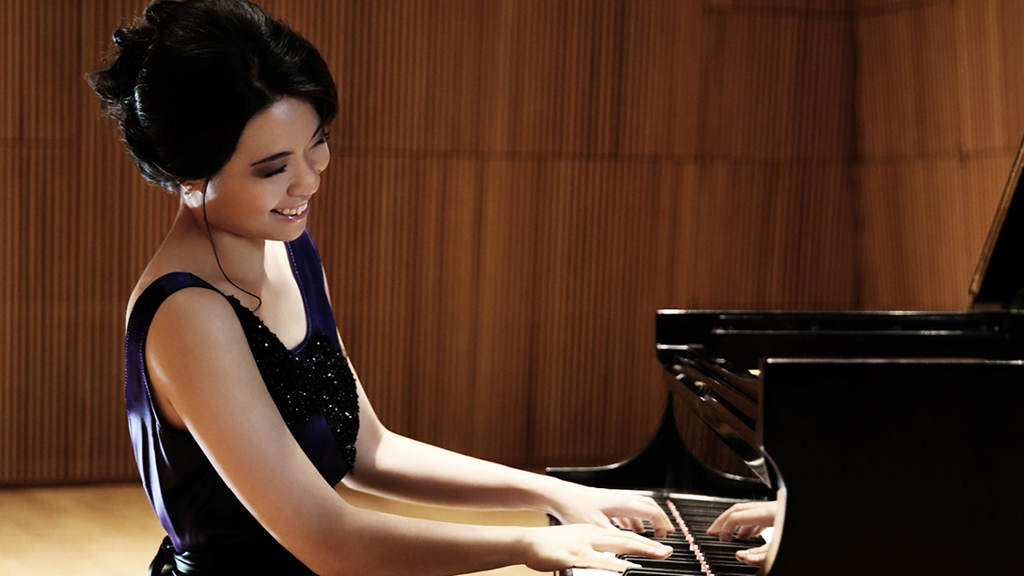 General ticket sales open Thursday 2 November.
Joyce Yang's performances have been praised as 'extraordinary' and 'kaleidoscopic' (Los Angeles Times), and for this solo recital the Grammy-nominated pianist has selected an evocative and thrilling program that demonstrates the full range of her virtuosity and 'wondrous sense of colour' (San Francisco Classical Voice).
Experience Tchaikovsky's The Seasons, a rare jewel evoking the many moods of the natural world – from sitting by the fireside in winter to spring's joyous bloom. Joyce Yang has also picked three Rachmaninov preludes that are among the most technically demanding, full of dramatic, powerful chords, rich textures and expansive feelings.
Stravinsky's Firebird draws on Russian folklore and cemented the composer's standing as one of his era's most exciting and imaginative composers. Mussorgsky's Pictures at an Exhibition is a stirring finale. While inspired by actual artworks, this music occupies a far grander canvas. Feel your heart swell during the huge, splendid chords in The Great Gate of Kyiv and discover what 'breathtaking' truly means.
Don't miss this wonderful musician and her stunning artistry.
Tchaikovsky

Selections from The Seasons

Rachmaninov

Prelude Op.32 No.10
Prelude Op.32 No.2
Prelude Op.23 No.4

Stravinsky arr. Agosti

The Firebird Suite

Mussorgsky

Pictures at an Exhibition