Haydn's Times of Day
Australian Haydn Ensemble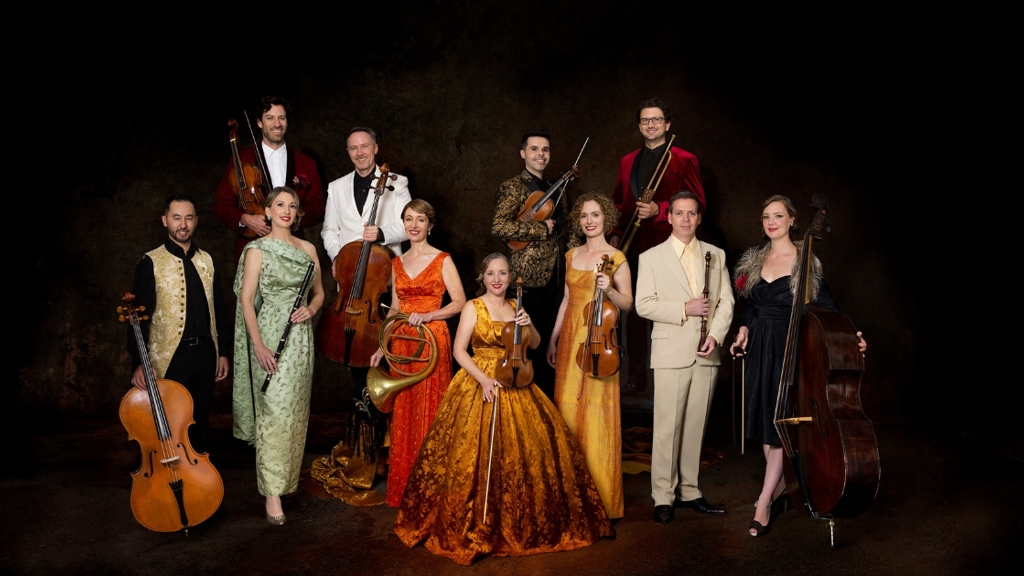 The Morning, Noon and Night symphonies were among Haydn's first compositions for the Prince of Esterházy (his new boss) and his virtuoso players.
They were a double audition, and Haydn passed with honours. He flattered his boss with a charming portrait of palace life, and he flattered his musicians by giving all the principals the chance to show off their solo skills.
The AHE performed these delightful and quirky works across the course of a whole day at the 2022 Adelaide Festival, to great acclaim. Experience them all in 2023 in a single wonderful concert.
Haydn was commissioned by the new Prince Nicholas of Esterházy to write hundreds of compositions for his favourite instrument, the baryton. By 1800, this viola da gamba/ lute hybrid had disappeared.
More recently, instrument makers have revived the baryton and here the wonderful gamba virtuoso Laura Vaughn gives you the rare chance of hearing its magical sound in a trio, and possibly the first performance of an octet that features it in 250 years.
★★★★★ "…The Australian Haydn Ensemble's playing was excellent throughout…"

LIMELIGHT, Adelaide Festival 2022
Haydn

Symphony No. 6 in D major Le Matin

Haydn

Symphony No. 7 in C major Le Midi

Haydn

Selections from Baryton Trio No. 97  in D major

Haydn

Divertimento à 8 for Baryton, 2 horns & strings No. 1 in D major

Haydn

Symphony No. 8 in G major Le Soir

Skye McIntosh

Director & Violin

Daniel Yeadon

Cello

Laura Vaughn

Baryton