An Evening With They Might Be Giants: Flood, Book And Beyond
Destroy All Lines & Metropolis Touring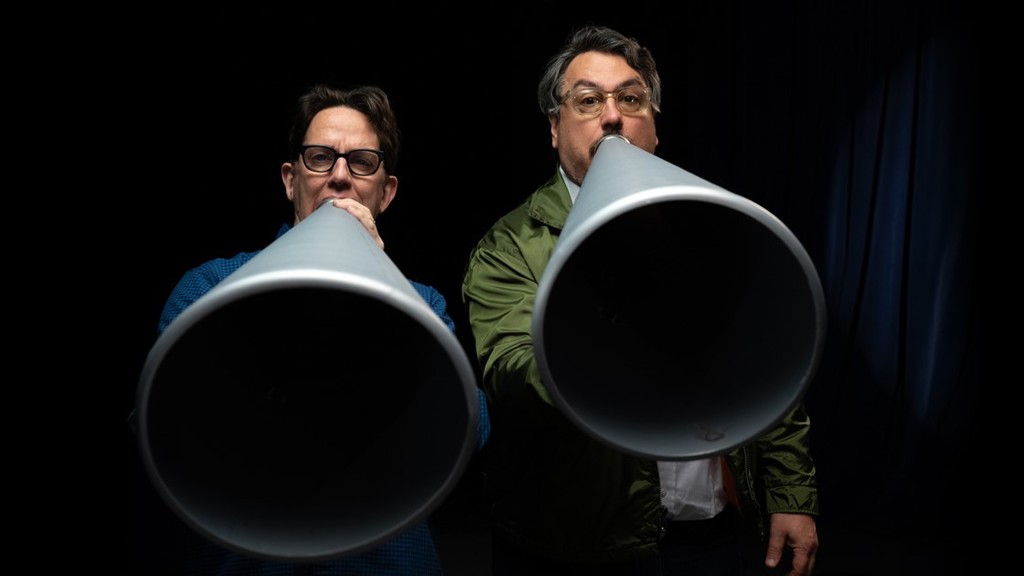 Destroy All Lines wishes to advise that the upcoming They Might Be Giants show scheduled at the City Recital Hall on Saturday 14 October 2023 has been rescheduled to Saturday 5 October 2024.
A MESSAGE FROM THEY MIGHT BE GIANTS
We regret to announce that we have to postpone our upcoming tour of Australia, due to immediate health issues. These temporary complications should be resolved in the coming months. We are eagerly looking forward to these shows which will now happen next year (this was the earliest we could secure the shows with the continuity of a tour). And yes, these will all still be super-deluxe "An Evening with" shows with two sets including all of Flood. We sincerely apologize for the inconvenience and your patience is most appreciated.
All existing tickets remain valid with no action required. If you can't make the new dates, refunds are available by completing this form before Friday 20th October 2023. 
THEY MIGHT BE GIANTS CELEBRATE FLOOD
With 70+ sold-out shows so far in the US and by overwhelming demand, They Might Be Giants is extending this most popular "Evening with" performance of their breakthrough album Flood in its entirety into Australia. How will Flood be presented? Hard to say, as the show evolves every night, but needless to say, this is a once-in-a-lifetime tour.
TMBG will play two full sets that span the band's entire career from early favorites to brand new favorites from their current Grammy-nominated album BOOK, as well as the spontaneous and improvised moments that have made They Might Be Giants shows legendary. Joined by their incomparable live band, now featuring the show-stopping Tricerachops Horns, this is an evening guaranteed to delight the most dedicated TMBG fan as well as brand-new participants.
No opener! They Might Be Giants' performance starts approximately one hour after doors open.