Armistead Maupin and Sir Ian McKellen
City Recital Hall and FANE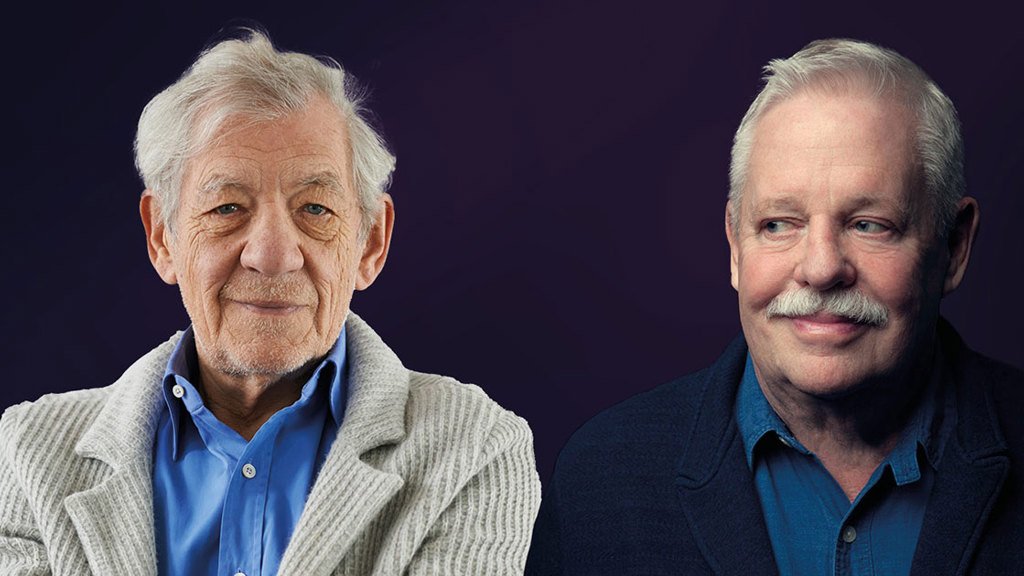 Click here to purchase directly on Vimeo
This event will be available to watch online on 13 August 2020 from 3:30am AEST until 15 August 3:30am AEST (broadcast live from the UK). Ticket buyers will be emailed their unique link to the show within 24 hours of it commencing.
City Recital Hall is delighted to partner with FANE to present a series of online events while our venue is temporarily closed. We will be bringing together world-renowned writers, actors and presenters from all over the globe, and deliver their brilliant conversations straight to your home. 
Join the bestselling, much-loved author and LGBTQ+ activist, Armistead Maupin, in a special one-off online event, as he discusses his career with Ian McKellen.
Maupin has been blazing a trail through US popular culture since the 1970's, when his iconic and ground-breaking series 'Tales of the City' was first published as a column in the San Francisco Chronicle.
The novel series has been taking the literary world by storm ever since and was recently adapted by Netflix into a critically acclaimed new series, starring Laura Linney, Olympia Dukakis and Ellen Page.
Don't miss the chance to join America's great storyteller, as he recounts his favourite tales from the past four decades, offering his own engaging observations on society and the world we inhabit.
Ian McKellen is an actor and activist, who has received a multitude of international awards for his performances in the theatre, cinema and television. He has been an eloquent advocate for gay rights since he came out in 1988 and co-founded 'Stonewall', the charity which lobbies for legal and social equality for gay people. He was appointed Companion of Honour 'for services to Drama and Equality' in 2007.
If you have any technical questions, please email faneonline@fane.co.uk 
Details correct at time of publication.