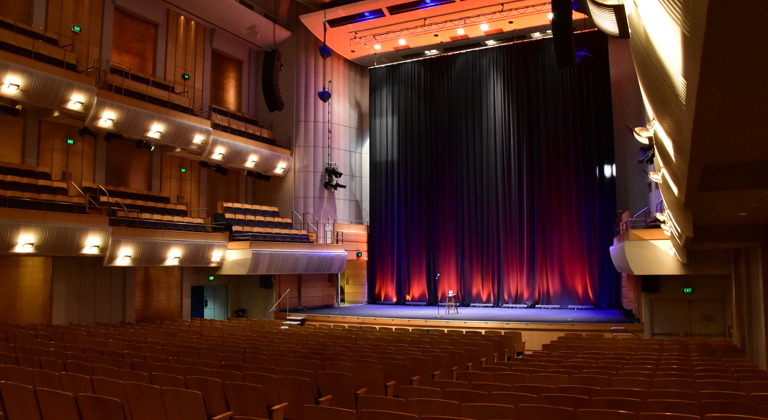 Supporting Women in Production Roles
City Recital Hall is thrilled to support and promote initiatives for women in live performance production and events. Through the support of Training Services NSW, Apprenticeship Support Australia, ACFIPS (NSW Industry Training Advisory Board), and the Federal Government Employment Initiative Boosting Apprenticeship Commencements, we were able to welcome Morgan Higgin as Production Assistant. Extending her Traineeship, Morgan will have the opportunity to gain experience in the many areas of a performing arts venue, including front of house, ticketing, and administration. 
Here, Morgan tells us about her passion for the performing arts and her big break at City Recital Hall.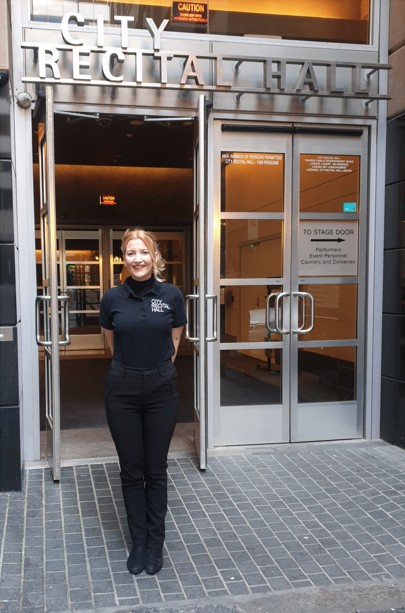 I've always loved going to the theatre. From a very young age my mother would take me to see all sorts of shows from Mary Poppins, to Grease to Phantom of the Opera. The theatre, in my eyes, was the place that proved that magic was real. That the world really was made up of dancing, singing princesses and, if you wished hard enough, anything was possible. I mean, I saw Mary Poppins fly with my own two eyes!
As I got older, I knew that this is what I wanted to spend my life doing. It didn't matter what sector (e.g. lighting, audio, art department, directing) this is where I wanted to be. After high school it was very hard to get a job without experience and even harder to find an entry point into theatre or film. I spent the next 7 years volunteering where I could on local community group plays or student short films.
It wasn't until I moved to Sydney where I finally got my 'big break'. I got a traineeship at the City Recital Hall. Thankfully, I was able to successfully complete it against all odds, in the middle of a global pandemic with my host employer being 'contractually' removed. City Recital Hall and AV1 were very much involved in my learning and progression and pushed me over the line to be granted a Certificate III in Live Production.
After finishing my traineeship I was feeling kind of flat, in the middle of a pandemic, the industry feeling non-existent, not having the chance to have "proven myself" or kick those final goals in the final 5 months of my course. I felt that I might just be back to where I started, finding casual work in whatever I can, still trying to get my foot in the door.  But as the restrictions started to lift and I started to apply for work I found that each email returned came with a "yes, we'd love to have you on board", to then be topped off with another traineeship contract with City Recital Hall! That was a great "I've finally made it" moment.
"Never stop learning" is a motto I live by. If there's an opportunity to learn more or become more skilled in a current or future role I'll always say yes. To be able to step onto the other side of live events (from Tech to Administration) and to do so with my "home" theatre City Recital Hall is fantastic. I can't wait to use my previous traineeship knowledge in conjunction with and whilst learning a whole new collection of skill sets. With everything I have learnt and will learn I have no doubt in my self being able to take on any future challenges and endeavours.
Career highlights so far:
First time audio-operating for the NSW Ambulance graduation 
First time lighting the Sydney Flash Mob Choir and being free to add my own creative touches
Meeting performers I admire (aka Angie McMahon!) 


City Recital Hall looks forward to expanding its apprenticeship program and continuing to support diversity and inclusivity in the performing arts.