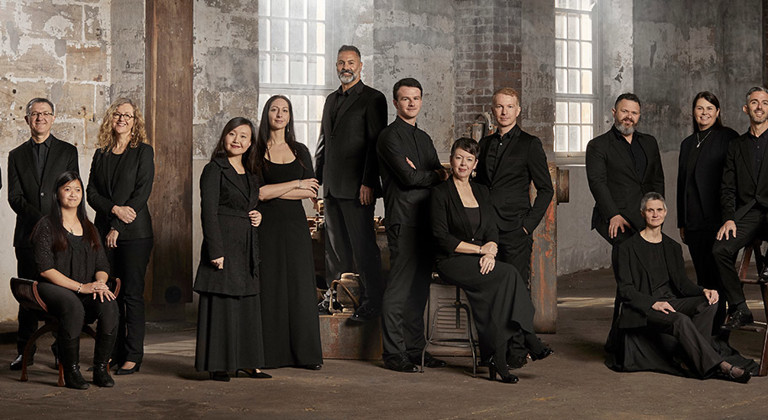 Q&A with Sydney Chamber Choir's Dr Wei Jiang
An interview with Sydney Chamber Choir chorister, Dr Wei Jiang
Coming up on Saturday 14 March at City Recital Hall is Handel's Messiah, an exciting staging of the choral classic by Sydney Chamber Choir. Often a piece performed by large ensembles to celebrate Christmas, Handel's 1741 masterpiece was actually originally written for Easter and was first premiered at Dublin's Musick Hall in April 1742. Composed in only four weeks, Messiah's score spans 259 pages and contains over a quarter of a million notes, and has become one of the most beloved choral masterworks of all time. 
To get more of an insight into the performance we recently sat down with chorister Dr Wei Jiang to discuss all things Messiah and the Sydney Chamber Choir.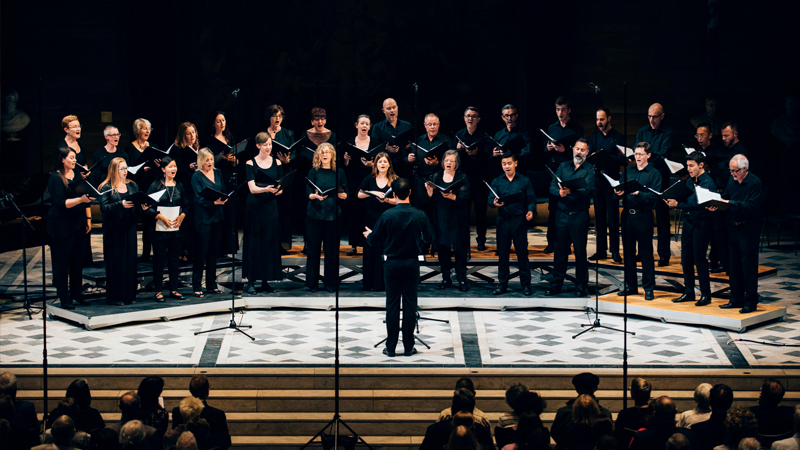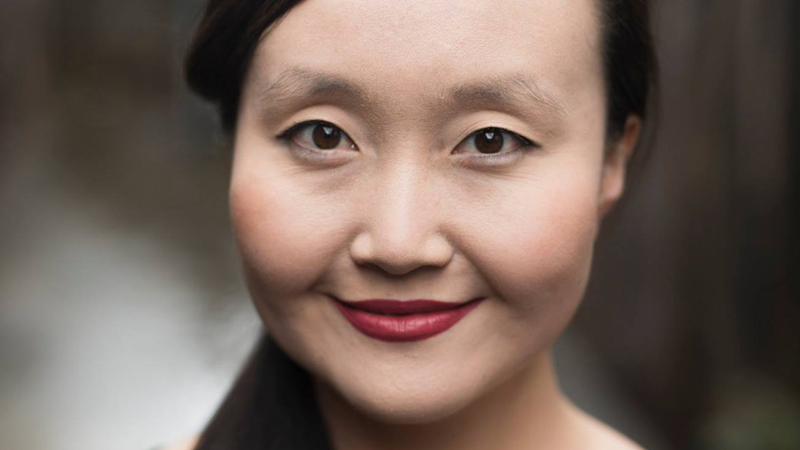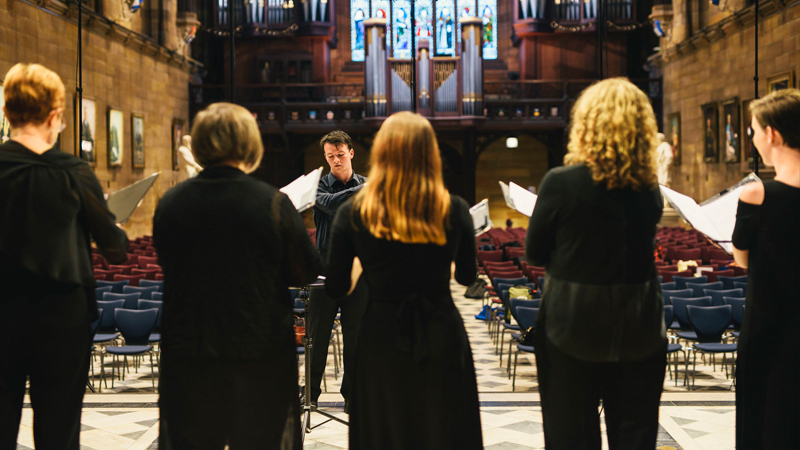 1. Can you tell me a little bit about the Sydney Chamber Choir and how it came to be?
Sydney Chamber Choir was formed in 1975 from a group of enthusiastic young singers at the University of Sydney by Nicholas Routley, our first Musical Director.  Since then, there have been three directors; Paul Stanhope, the late Richard Gill AO, and Sam Allchurch, our current Artistic Director.  From its inception, Baroque and Renaissance music has been a strong focus of the choir, as well as commissioning and premiering works by emerging and established Australian composers.  The choir has performed and toured extensively overseas and nationally, most recently for Musica Viva in a program titled The Art of Choral Harmony, showcasing choral works from the 12th to 21st century.  We collaborate regularly with many leading Australian ensembles including Synergy Percussion, Australian Romantic & Classical Orchestra, Orchestra of the Antipodes, The Muffat Collective and Continuum Sax.  Outside the classical sphere, unconventional collaborations with artists such as the Hilltop Hoods and the Idea of North have enhanced our exploration of the capabilities of the human voice.  We are committed to inspiring future generations of choral singers and are proud to work regularly with youth ensembles such as the NSW Public Schools Singers.
2. This March, Sydney Chamber Choir will be performing Handel's Messiah 
—

what draws you to this epic work?

As a singer who has performed this work a number of times, what will always fascinate me is how popular it continues to be.  I have often wondered why that is, and I think that the answer lies in how it elicits a deeply personal response in each individual.  Handel had an expert understanding of the human psyche.  The Messiah is about the Christian belief in God's redemption of humankind through Christ, but it is written as a meditation on life, death, sacrifice and faith - all universal, personal and deeply human themes.  My own personal response to these themes is what keeps me coming back again and again to this work.

 
3. Messiah is one of the most famous choral works of all time. How will Sydney Chamber Choir's performance differ from others?
In deliberate contrast to the large choruses usually associated with renderings of this work, Artistic Director Sam Allchurch has chosen a balanced ensemble of only 24 voices in the choir.  There is a clarity, sensitivity and responsiveness that can be achieved with a group this size that will allow for a more nuanced, personal exploration of this work. The City Recital Hall is an ideal acoustic for the intimacy of a chamber rendition.
4. Do you have a favourite act from Messiah? Are there any sections you find particularly challenging?
The bass arias Why do the nations, and For behold...The people who walked in darkness are perhaps my favourite solos — their relevance to our current world continues to astound me.  And He shall purify and All we, like sheep are my favourite choruses to sing.  There are many challenging sections throughout, most often in the juxtaposition of different musical themes and ideas, which requires rapid 'gear-shifting' technically and emotionally.  The most challenging sections tend to be my favourite sections.
5. For this performance there will be a special interval meal option. Can you tell me about the idea behind this?
Handel's body of work is a testament to his devotion to the people. Among his many charitable activities he staged annual benefit concerts for his favourite charity, London's Foundling Hospital for Abandoned and Orphaned Children, the programme of which always included Messiah. In this spirit, Sydney Chamber Choir and City Recital Hall have partnered with Two Good to provide an interval meal option for our upcoming Messiah performance that gives back to the community. Every meal purchased will provide a meal and more to a local refuge for domestic violence survivors.

There will be two intervals in our performance of Handel's Messiah – a 40-minute interval between parts I and II, and a 20-minute interval between parts II and III. Plenty of time for you to enjoy your Two Good meal without leaving the venue!
6. If you had to describe Messiah in three words, what would they be?
Worth experiencing anew.
BOOK YOUR TICKETS TODAY
Handel's Messiah
CITY RECITAL HALL AND SYDNEY CHAMBER CHOIR
Sat 14 Mar 6pm
MORE INFO
BOOK NOW