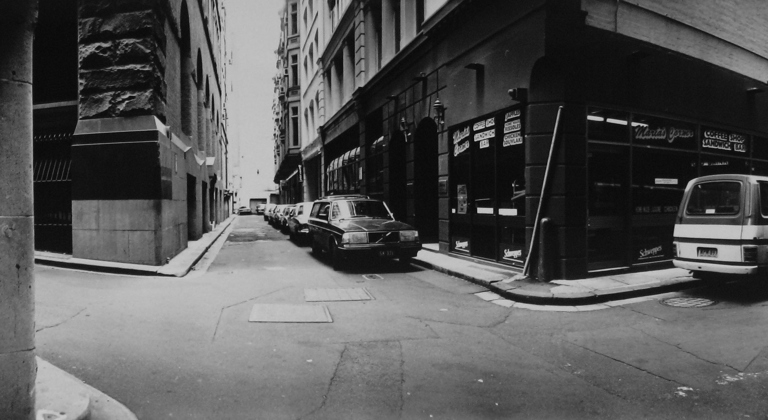 Photo Album: City Recital Hall Under Construction
Header image courtesy of City of Sydney Archives.
Step back in time and visit the construction site of City Recital Hall. Between towering skyscrapers, workers climb over the scaffolding to build a new music venue within the alleyways of Ash St and Angel Place, on a site above the Sydney's historic Tank Stream. 
All images courtesy of City of Sydney Archive, Tim Cole Collection.