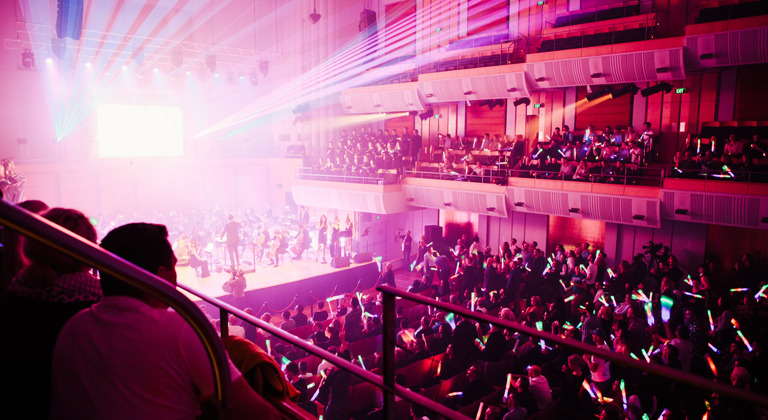 Letter from Genevieve Lacey
Musical Director and recorder virtuoso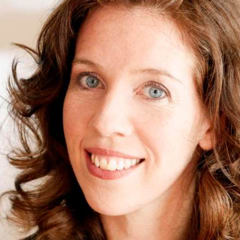 Genevieve Lacey
Happy 20th, City Recital Hall!
I remember so clearly when you were born, the joy at your arrival, from players and listeners alike. It was at the very beginning of my professional career – I'd just returned to Australia after years studying in Europe. I'd been living in Scandinavia, so walking into the pure, white-gold-blonde of your space felt beautifully familiar: the architectural equivalent of Nordic cheekbones. On stage, the proximity to the audience gave an immediate sense of intimacy and connection. And the sound blossomed in a way it does only in a room with exquisite acoustic proportions.
I've so many intense memories from your stage, behind the scenes, and sitting in audiences: playing with ACO and Brandenburg, with extraordinary Andreas Scholl, with Gondwana Voices, celebrating our community's great achievements at the Australian Music Centre's Art Music Awards, hearing friends, colleagues and heroes play, sing and speak. I've been moved to tears many a time in your room of light.
For me, you'll always be a place I learned to be brave. Playing solo with an orchestra is a vertiginous act – sometimes it's exhilarating, while other times, terror has the upper hand. I learned to walk that tightrope in your room.
I hope more and more people feel at home with you these next twenty years. I hope you continue to be a sanctuary of listening and dreaming, doors wide open to musicians and listeners of all persuasions, a place where discoveries are made, friendships are formed, new works are born, and lives sustained.
Thanks for all you've brought to life in your short history. May there be many decades ahead for you!
MORE ABOUT OUR 20th CELEBRATION