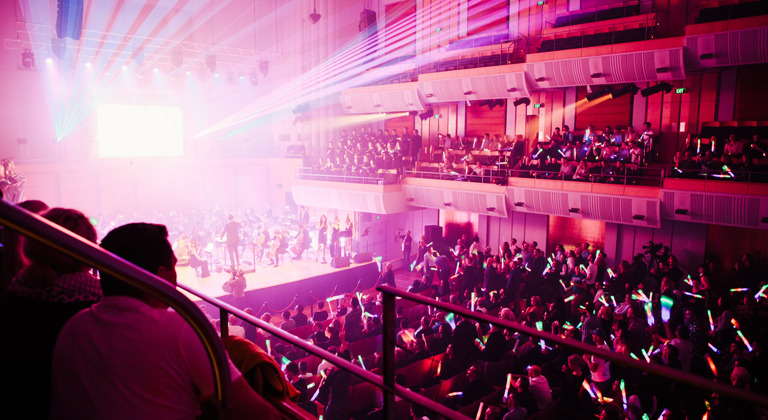 Letter from Bronwyn Edinger
Former General Manager, City Recital Hall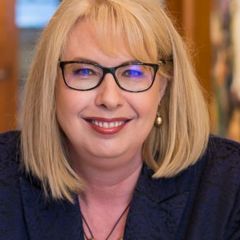 Bronwyn Edinger
When I was appointed to City Recital Hall I was tasked with changing the Hall's operating model and developing a self-presented program that would sit alongside the programs of the hirers. The challenge was that there was no budget! The vision was to bring performances to the Hall that were not delivered by the existing hirers and encourage a broader audience. We experimented on a range of artforms, artists, instruments and genres. We presented world music, we programmed Australian virtuosos such as David Helfgott, Alexander Gavrylyuk and vibraphone artist Nick Parnell; we supported Anne-Maree McDonald and Stuart Maunder to stage the Australian premiere of Floyd Collins as a concert version. We even presented a show with international award-winning tango dancers (Tango's Violin by Sophie Kesoglidis). Probably the most satisfying of these experiments was the presentation of drummer Dr Grant Collins for a solo performance on the largest drum kit in the southern hemisphere complete with video projection so that the audience could see the master demonstrate his skills. It was a joy to experience teenagers rocking out in the Hall and to know that for that performance, they thought we were cool!
We named Kathryn Selby's Trioz our inaugural ensemble-in-residence and worked with them in the creation of A little Lunch Music, increasing the accessibility of the Hall through the delivery of fine music for $10 tickets. Our pilot concert took place in the foyer, and after the first season we moved the concerts into the Hall to accommodate the growing audiences. A great arts organisation such as City Recital Hall never stops evolving and since my time, has grown from strength to strength. City Recital Hall is not only a gem in the heart of Sydney, but a critical part of the fabric of Australian performing arts, ready to take its place as a key player in the international scene during the next 20 years.
Happy 20th birthday City Recital Hall!
MORE ABOUT OUR 20th CELEBRATION