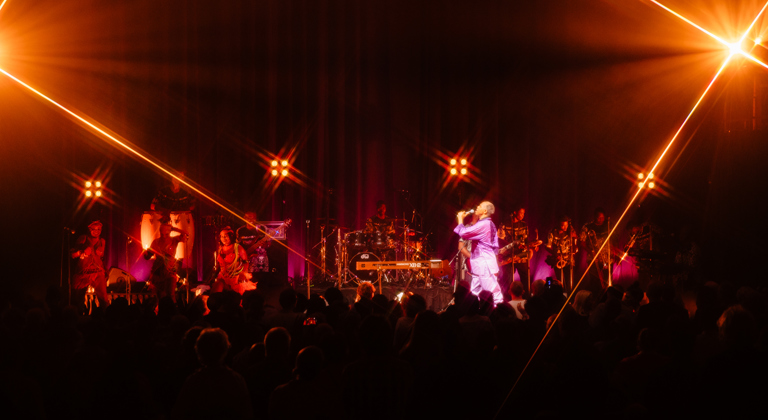 City Recital Hall Capital Renewal Project
City Recital Hall is excited to announce the commencement of a capital renewal project in partnership with the City of Sydney to bring new life, functionality and accessibility into the venue. These works will encompass the full renovation of the foyers, auditorium seating and a range of technical updates.
The renewal will ensure City Recital Hall can continue to deliver unmissable contemporary and classical music programming, with elevated audience experiences, and world-class acoustic for years to come.
Work begins this summer with new ground floor amenities and digital poster cases at our entrances.
We will close for essential maintenance and upgrade work from December 2024 and expect to reopen our much-loved venue in April 2025.
We look forward to bringing you updates as the works progress.
Image: Jess Gleeson, Outernational: Femi Kuti & The Positive Force, City Recital Hall, April 2023