Open House: My Dream Show
City Recital Hall and Word Travels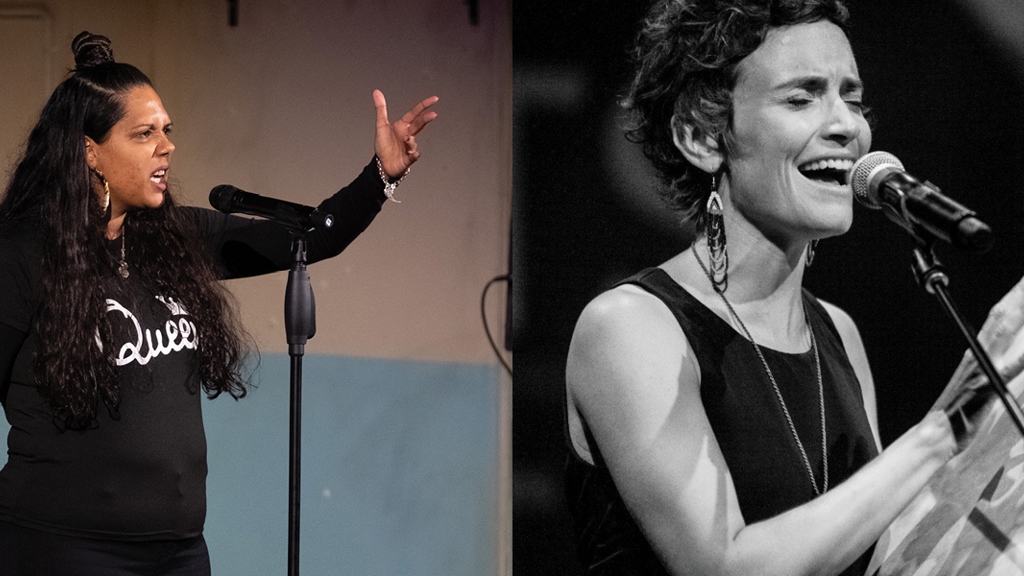 It's a Wednesday night and you're ready for a bit of creative entertainment after a day in the office.
Don't head straight home. Instead, enter a haven of possibilities at City Recital Hall, the beating cultural heart of the city. With Open House, we have curated a series of interactive events to make you laugh, think, or just relax and enjoy. From music trivia and slam poetry sessions to emerging songwriters and talks on current ideas and issues, Open House will help you unwind in style.
This October, witness the next big thing in spoken word at Open House! What can writers do with a head full of ideas, stories, poems, plays and projections? Wordy artists, with big plans, give the audience a snippet of their "dream show"; witness their live samples jumping from page to stage.
These multi-form slammers are matched by powerful performances from Canadian-Metis wordsmith Moe Clark and Indigenous Australian Poetry Slam Champion, Melanie Munungurr-Willams. 
This First Nations duo will ask the audience to help them pick one show to be developed for Story-Fest 2020. This is the opening night event for Story-Fest: Performing Writers Festival.

This event is held in the City Recital Hall ground floor foyer. Seating is in a cocktail-table format, and capacity is limited, so make sure you arrive early to ensure you get a seat!
Open House is supported by Young Henrys

Details are correct at time of publication.