Open Day
City Recital Hall
Classical Music
Free Event
Vocal & Choral
Words & Ideas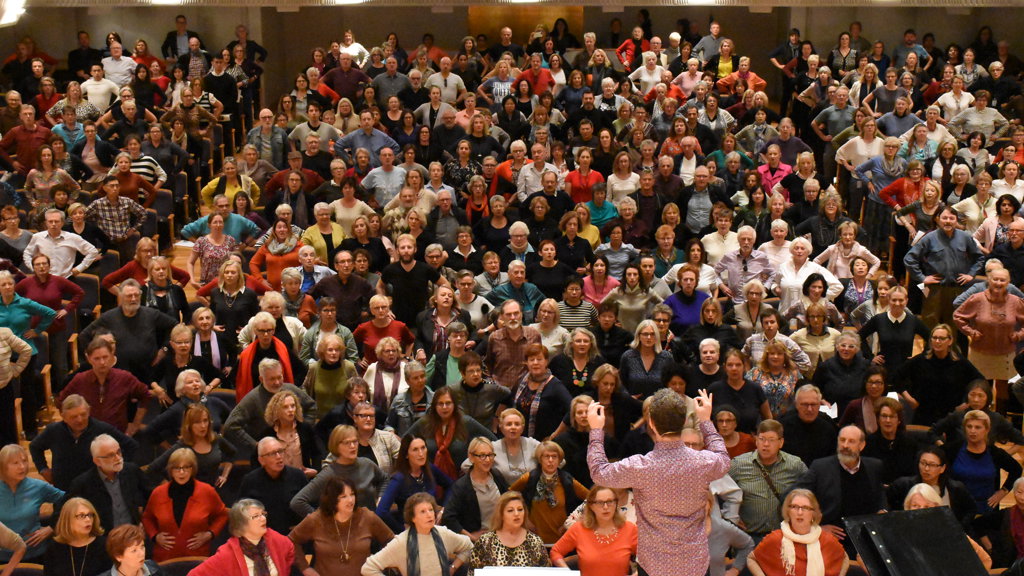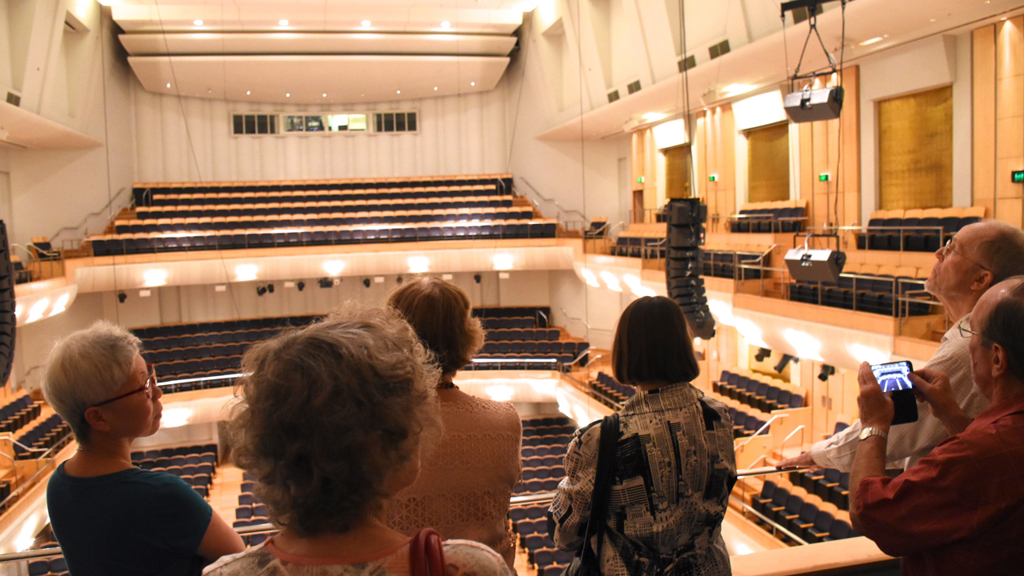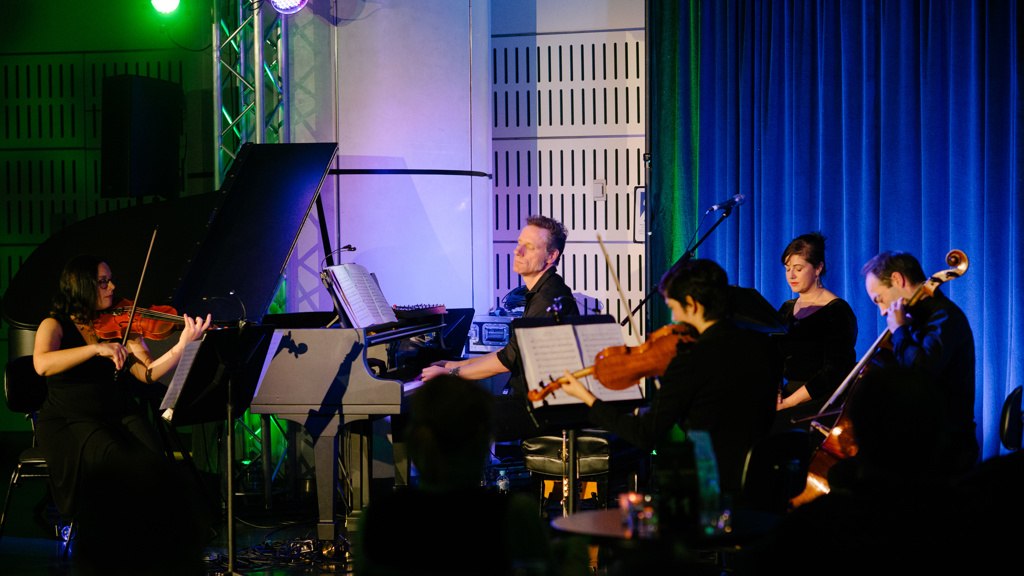 City Recital Hall 20th Anniversary Celebration
30 October marks the 20th anniversary of the opening of City Recital Hall, and to celebrate, we are throwing open our doors for a day of music and more, for anyone and everyone. Come along to sing your heart out as part of our popular Sydney Flash Mob Choir, or join a backstage tour to discover what we do behind the scenes to produce the magic that you see on stage. Discover the engineering and design that makes us the finest classical music venue in Sydney, with the best acoustics. Plus, experience a sumptuous hour of Bach at our lunchtime concert in our Ground Level Foyer.
Event Order
Venue open from 7am
Sydney Flash Mob Choir: 8am - 8.45am (Auditorium)
Backstage Tours: 9am – 11am. Register at the Ground Level Foyer from 7am, meet at the Ground Level Foyer for the tour, 9 tours available with a maximum capacity of 20 each. Each tour runs for approximately 35 minutes
Lunchtime Concert: Bach Akademie Australia, Artistic Director Madeleine Easton 12.30pm – 1.30pm (Ground Level Foyer) capacity 160
Presentation by City Recital Hall architect Andrew Andersons AO: 2pm – 3pm (Ground Level Foyer) capacity 160
No online registration required, however these events have limited capacity limits so turn up early to avoid disappointment.


Join us in the evening for our anniversary concert, We Are Twenty, curated by and featuring ARIA Award-winning Megan Washington.
Event details correct at time of publication  
Lunchtime Concert 

J.S. Bach

Süßer Trost, mein Jesus kömmt, BWV 151: No.1, Aria 'Süßer Trost, mein Jesus kömmt'
Soloists: Anna Sandstrom, Jessica Lee                                            

Mass in B Minor, BWV 232: Aria 'Laudamus te'
Soloists: Anna Sandstrom, Madeleine Easton

Mass in B Minor, BWV 232: Duet 'Domine Deus'
Soloists: Anna Sandstrom, Richard Butler

Brandenburg Concerto No.5, BWV 1050: Movement III, Allegro
Soloist: Neal Peres da Costa

Himmelskönig, sei willkommen. BWV 182: Sinfonia
Soloists: Madeleine Easton, Jessica Lee                         

Wachet auf, ruft uns die Stimme, BWV 140: No.4, Chorale 'Zion hört die Wächter singen'
Soloist: Richard Butler

Brandenburg Concerto No.3, BWV 1048: Movement I, Allegro

The Art of Fugue, BWV 1080: Contrapunctus I

Schweigt stille, plaudert nicht, BWV 211: No.8, Aria 'Heute noch, lieber Vater'
Soloist: Anna Sandstrom                 

Madeleine Easton

Violin

Julia Russoniello

Violin

Shaun Warden

Violin

Karina Schmitz

Viola

Anton Baba

Cello

Bonnita Williams

Double Bass

Neal Peres da Costa

Harpsichord

Anna Sandstrom

Soprano

Richard Butler

Tenor

Jessica Lee

Flute/Recorder