Love & Romance
Selby & Friends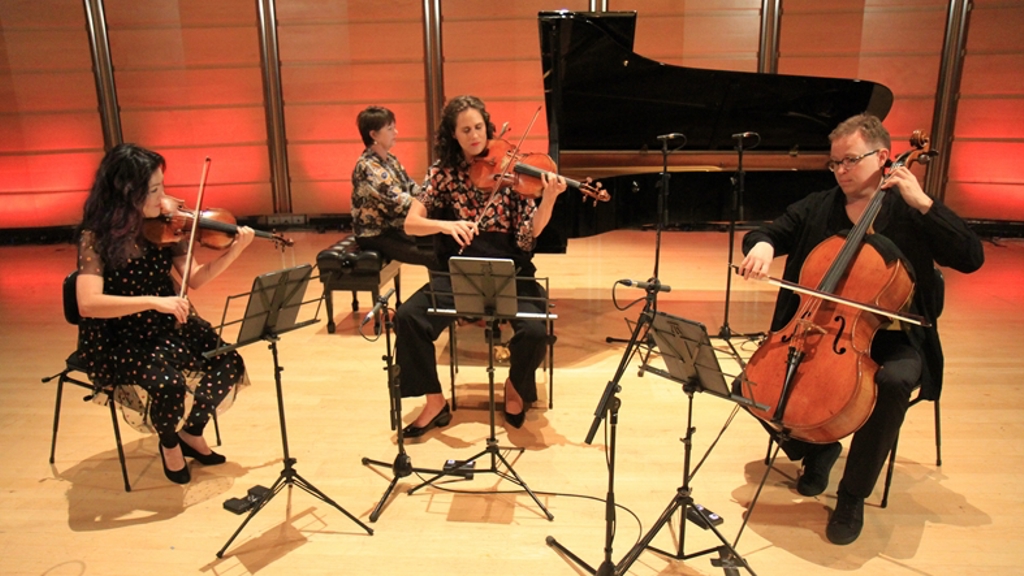 This event has been modified, and a filmed concert to be available from 6 November from the Selby & Friends website here
Filmed with the support of our partners at City Recital Hall
Selby & Friends' final concert for the 2020 Season, originally billed as Love & Romance on November 24, has been replaced by an online concert titled, A Final Offering.
Featuring Schubert's 'Notturno', Shostakovich's great Second Piano Trio and Schumann's gorgeous Piano Quartet.
Performed by Susie Park (violin), Stefanie Farrands (viola), Timo-Veikko Valve (cello) and Kathryn Selby (piano).
Details correct at time of publication
Susie Park

Violin

Stefanie Farrands

Viola

Timo-Veikko Valve

Cello

Kathryn Selby

Piano