Let's Get Personal
Selby & Friends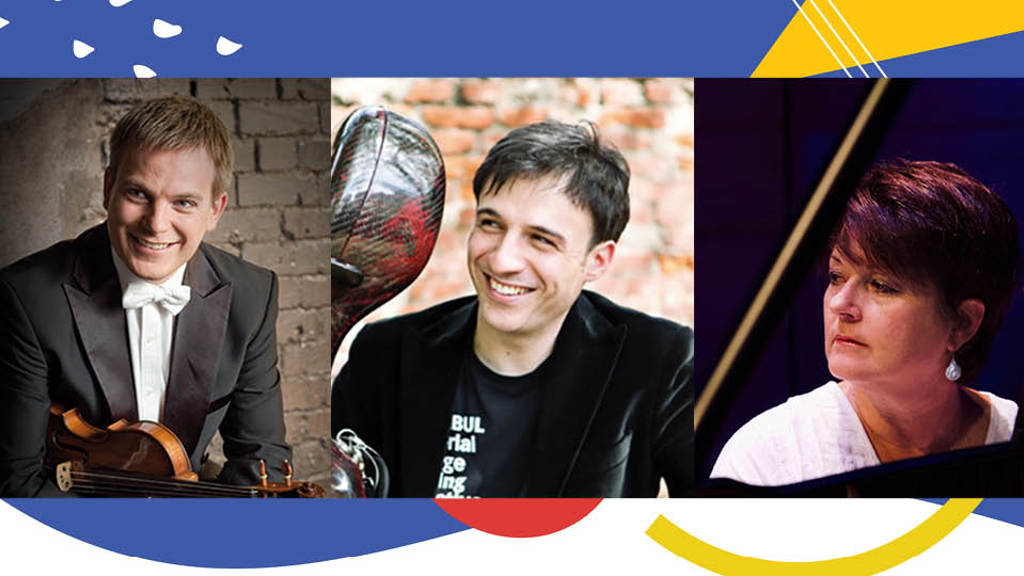 This event has been cancelled.
Read Selby & Friends' full statement here. 
Selby & Friends, dubbed "chamber music at its best" (Sydney Morning Herald) returns to City Recital Hall in 2020 to present another season of world-class concerts with brilliant and charismatic performers from Australia and around the world. The Canberra Times has called these concerts "memorable, luscious and enthralling" whilst the national magazine, Limelight has written the "players delivered blockbuster performances that had the audience literally cheering".
Don't miss the "titans of chamber music" (Adelaide Advertiser) with a host of brilliant Australian and international guest artists and for 2020, some of the world's greatest chamber music for piano, violin, cello, clarinet, french horn and soprano!  
This unusual program explores the home-grown roots of special guests, Finnish violinist Vesa-Matti Leppänen - New Zealand Symphony Orchestra Concertmaster - and Italian cellist Umberto Clerici - SSO Co-Principal - who join Artistic Director Kathryn Selby. Presenting works by Sibelius, Martucci, Beethoven and Dvořák, we explore the beauty and exoticism of these works and their influence on the artists themselves. A fascinating personal journey, this is a special, intimate concert not to be missed!

For subscriptions to Selby & Friends performances visit selbyandfriends.com.au
Details correct at time of publication
Violin

Vesa-Matti Leppänen

Cello

Umberto Clerici

Piano

Kathryn Selby