Daughters
City Recital Hall, The Big Anxiety and Tammy Brennan
Opera
Vocal & Choral
Words & Ideas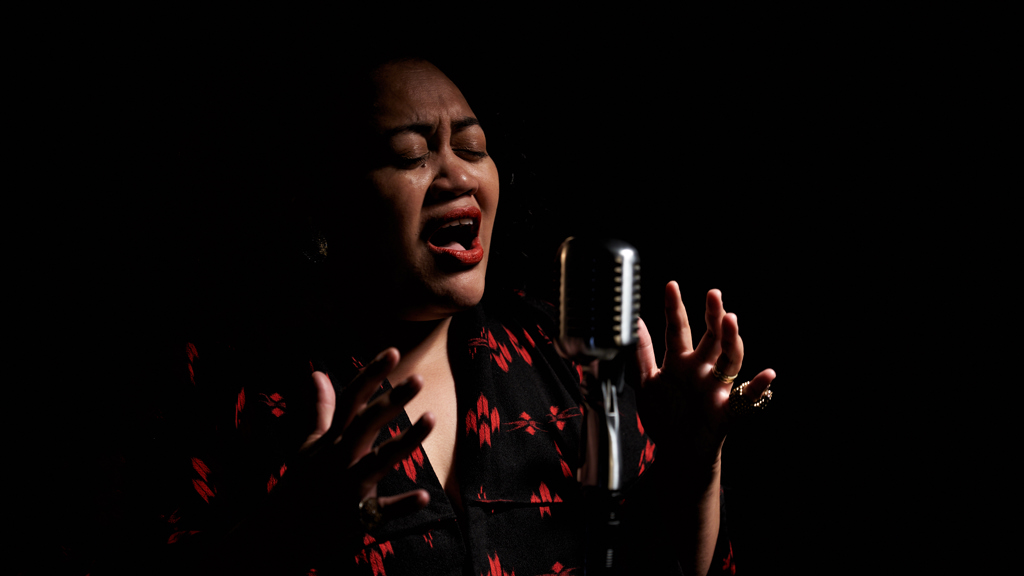 Can art tell an old story in a new way? Does music have the power to transform narrative and heal wounds left wide open for centuries?
Daughters exposes a story often hidden behind closed doors and swept away from society's day-to-day life. A story that ends in the death of one woman each week, yet is not considered a national emergency.
Through the expressive form of the Portuguese fado, guitar and song join together to tell the real-life stories of women and girls affected by gender violence. The soulful depth of soprano Aivale Cole's voice will take you on a powerful journey following the survivors who can speak their truth and those who cannot.
Experience how music can deliver the strength of the women and girls who have been lost to domestic violence.
Libretto by Tammy Brennan and music by David Chisholm, with musicians Mauricio Carrasco, Leni Phillipe-Janon and Miranda Hill.
In Conversation 
Join us for an In Conversation before the performance with Tammy Brennan (Librettist) and Moo Baulch (former CEO Domestic Violence NSW). This conversation will look at the role of art and artistic processes as mechanisms for transforming community attitudes to gender inequality and resulting harm.
Moderated by Andrea Durbach, Professor of Law at the University of New South Wales where she was Director of the Australian Human Rights Centre (now Institute) from 2004-2017. Andrea has published widely on a range of human rights issues, including gender justice, and has recently completed an Australian Research Council funded research project examining reparations for victims of sexual violence post-conflict.
Moo Baulch former CEO Domestic Violence NSW the state peak body for specialist domestic and family violence services. Moo has worked in the non-government, not for profit sector in Australia, South East Asia, the UK and Spain over the last couple of decades. Tammy Brennan Librettist and Creative Producer of Daughters.
EVENT TIMINGS
In Conversation 6.30pm - 7.10pm 
Interval 7.10pm - 8pm
Performance 8pm - 9pm
The song-cycle is part of a world first intercultural Australian and Indian opera project, The Daughters Opera Project. The full international opera work premieres in New Delhi, India in January 2020. The opera is supported by Australia Council for the Arts, Create NSW, Creative Victoria, The Australian High Commission, and Teamwork Arts. 
If you or someone you know is impacted by sexual assault, family or domestic violence, call 1800RESPECT on 1800 737 732 or visit www.1800RESPECT.org.au.
In an emergency, call 000.
David Chisholm

Composer

Tammy Brennan

Librettist

Aivale Cole

Soprano 

Maurcio Carrasco

Guitar

Leni Phillipe-Janon

Portuguese Guitar 

Miranda Hill

Double Bass