Genevieve Lacey And
Marshall McGuire
Bower
CRH Presents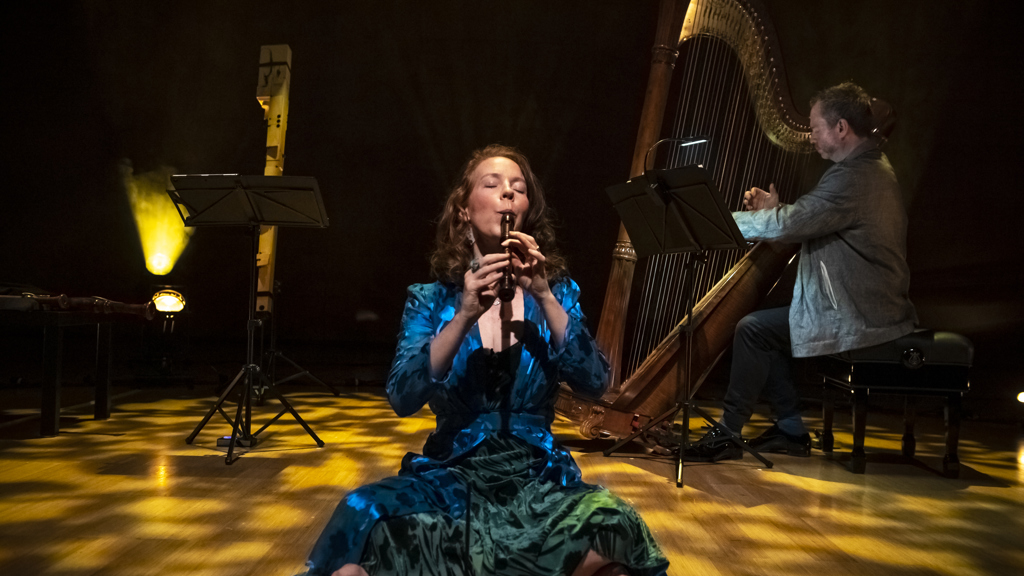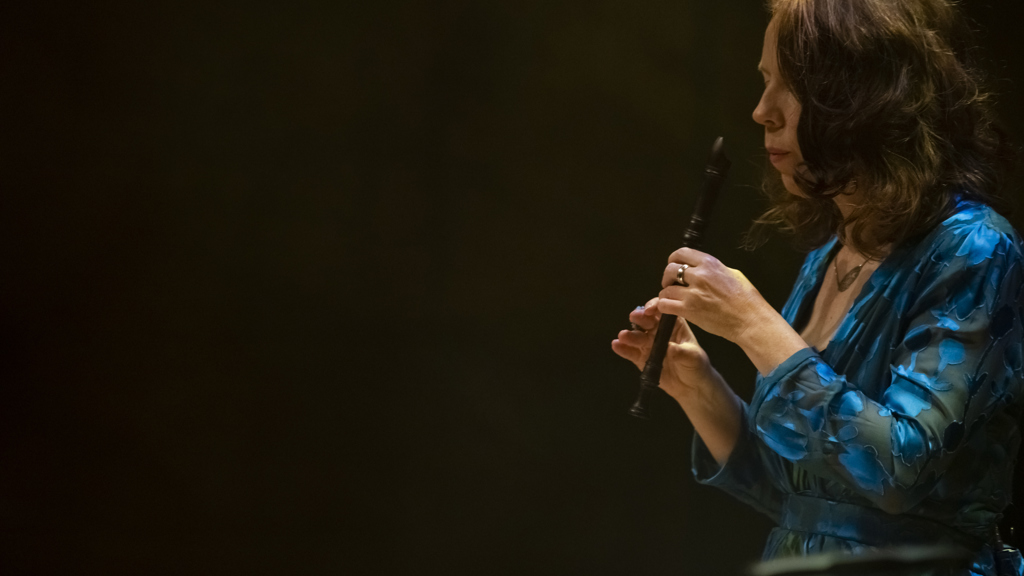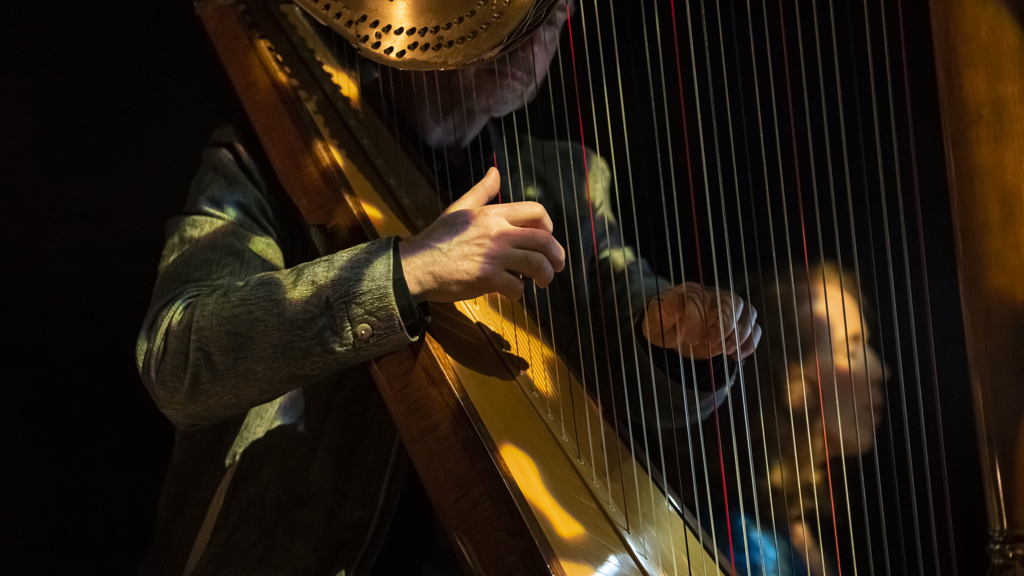 Performed by Genevieve Lacey, recorders and Marshall McGuire, harp, Bower is a gentle experience of music and light. Inspired by bowerbirds and their obsessive collecting habits, Bower is a musical haven, conjured from exquisite fragments. 
Music old and new, familiar and yet-to-be discovered, sumptuously lit, elegantly staged, and beautifully performed: as a live experience Bower is a 60-minute balm for the soul.
"Bower bears witness to the inquisitive creativity and brilliant artistry of two extraordinary musicians."  

Tony Way, The Age/Sydney Morning Herald, 2021
Bower, the album released on ABC Classic last year, was the winner of the 2021 ARIA Award for Best Classical Album.
In August 2022, Bower won the award for Best Independent Classical Album at the 2022 AIR Awards presented by the Australian Independent Record Labels' Association.
Featuring in Bower, Bree van Reyk's work, threaded in amongst the infinite threading, has been nominated for the 2022 Art Music Award for Chamber Music Work of the Year.
This project has been assisted by the Australian Government through the Australia Council for the Arts, its arts funding and advisory body.

Bower was first presented live by Musica Viva Australia at the Melbourne Recital Centre on 10 July 2021.
---
Visitor Safety Information
Before you arrive at City Recital Hall, familiarise yourself with our new venue protocols here.
Please do not attend this event if you are feeling unwell. If you have tickets and are no longer able to attend:
View our updated Terms & Conditions 
Visit www.health.gov.au for the latest advice and information about COVID-19
Contact the Coronavirus Information Line 1800 020 080 for any health enquiries
Details correct at the time of publication.
Baiyan Woka arr. Erkki Veltheim 

Lou Bennett 

Suite from The Dancing Master arr. Lacey/McGuire

John Playford 

Bravade

Jacob van Eyck 

I Surrender

Andrea Keller

Birds for Genevieve

John Rodgers 

Cavern

Lachlan Skipworth 

Io canterei d'amor with divisions by dalla Casa arr. Lacey/McGuire

Cipriano de Rore 

threaded in amongst the infinite threading

Bree van Reyk 

Lamentation

Johann Jakob Froberger 

Nocturne over blue ruins

Erkki Veltheim 

A Mutual Support for Precarious Times

Madeleine Flynn and Tim Humphrey 

An Evening Hymn

Henry Purcell 

Passacaglia arr. John Rodgers 

Heinrich Ignaz Franz Biber 

Recorders & concept

Genevieve Lacey 

Harp

Marshall McGuire 

Sound Engineer

Jim Atkins 

Lighting design

Niklas Pajanti 

Dramaturg

Ruth Little 

Costume design

Paula Levis 

Stage Manager

Annie Halliday

Producer

Martel Ollerenshaw