Belongings
City Recital Hall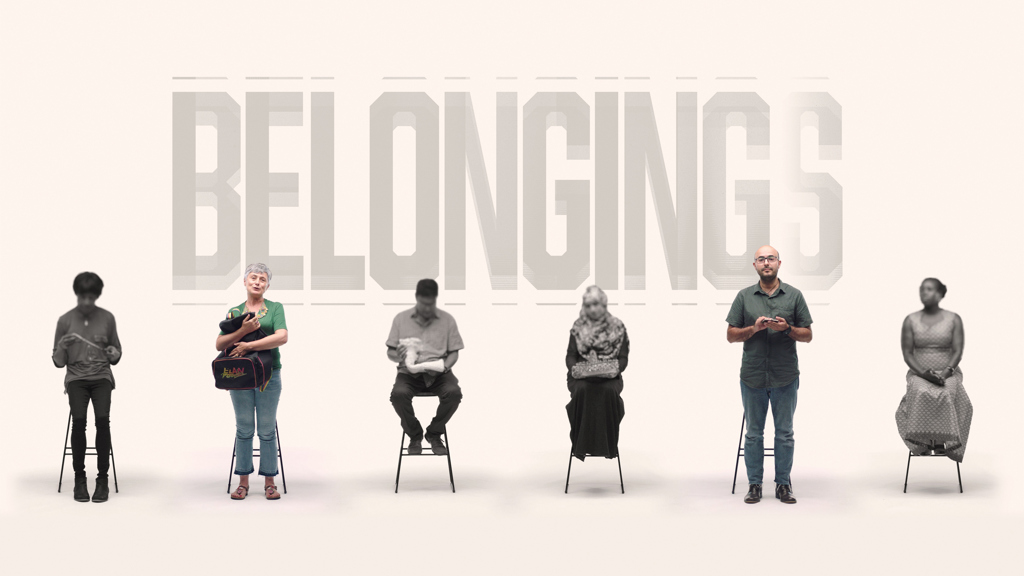 Presented by City Recital Hall in partnership with SBS Digital Creative Labs and Google's Creative Lab 
Since 2018, City Recital Hall has worked with visual artists and curators to transform its blank foyer walls into a rotating gallery space that highlights modern and emerging Australian art. Their latest ambitious undertaking is launching on 28 January, with an interactive video installation produced by SBS' Digital Creative Labs and using technology developed by Google's Creative Lab. This artwork, titled Belongings, is an interactive installation that brings stories of displacement, resilience and hope to life in a surprisingly new way. Produced in partnership with the community it is about, this experience is multi user, where any user can 'tune in' to a story that may already be playing out and listen to each story in multiple languages.
After more art at City Recital Hall? Click here for details about The Exhibition Project, on display from 28 January - 4 March.
More information
This installation, Belongings, sought to destabilise the 'us versus them' mentality by highlighting the universality of humanity through a single, common thread: our treasured belongings.
In Australia, most of us are fortunate enough to possess objects that carry emotional or familial significance.
Refugees are no different - their keepsakes represent hope, protection, love, comfort, strength and identity. They are extensions of themselves - they provide a sense of their past and tell them who they are, where they have come from and perhaps where they are going.
Only, for refugees who fled their homelands with a mere handful of possessions, these belongings hold far greater significance. These objects often represent a happier time; before violence, persecution, war and loss.
This project shares the stories and journeys of six refugees living in Australia, each told through the prism of a possession.
For some, retracing their steps restores a loss of identity, and strengthens their connection to the past. For others, it provides hope, and a sense of protection from further harm. And for one, opening up reminds them of the lengths gone in seeking happiness, and strengthens their resolve to prosper.
How it works
As you approach the installation the images of six refugees are projected on 7m x 3m screen. The figures are at 1:1 human scale, standing side-by-side in front of you. They are still, though not static images; alive and breathing, waiting for you to interact with them.
In the same space there is instructional signage prompting you to join a Wi-Fi network using your mobile phone.
Upon joining the 'Belongings' Wi-Fi network, on your phone you are prompted to confirm your preferred language for the experience.
Using your phone to interact, you control a cursor on the large screen.
Selecting one of the contributors, their story is 'activated'. They step forward and deliver their short testimony of their experience. The audio, which is heard in your chosen language, is streamed to your phone.
The experience is multi user, where any user can 'tune in' to a story that may already be playing out.
Produced by SBS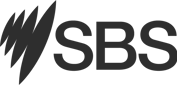 Made with some friends at Google

Details are correct at time of publication
About the contributors

In order to find people who wanted to tell their stories, we worked with a refugee community cultural advisor. Through extensive research and workshops, she recommended a shortlist of 18 potential community members. We carefully selected six people who came into the SBS studios to share their objects and their stories. They are:

Damon Amb, 38, originally from Iran.

(Grandmother's purse) "The purse is full of memories of my grandmother. I can smell my grandmother when I hold the purse close to my face. When I open the purse, the memories and smells of the toot (mulberry) garden pour out. It's beautiful. Like my grandmother. My beautiful grandmother."

Lizzy Samba, 34, originally from Papua New Guinea.

(Traditional necklace) "This traditional necklace is like my guardian angel; it is an object of protection. It was a gift from my mother. I need protection. My life has been tough but I am coming into my skin and when I put this necklace on it not only brings my mother to my heart, it makes me feel feminine and beautiful. Being transgender is something refugees don't talk about. It's hard. My necklace is a sign of strength to empower me to speak out. I left with it and it's all I need sometimes to feel alive."

Parastoo Bahrami, 21, originally from Afghanistan, spent 11 years in a refugee camp in Indonesia before coming to Australia.

(Hand-beaded baskets) "These are significant objects for me because they have kept me busy. Beading is something I did back home. I could not bring any of my beads with me but now I have a lot of beads here and it makes me happy. Putting the beads together to make something has allowed me to look after my emotional well-being. By making these objects I feel happy and it helps me avoid depression and mental health issues. When I am making these objects, I always think that I will have a bright future and I forget a little about my difficult past in Afghanistan. I always carry beads. Always."

Sabina Krusevljanin, 55, originally from Bosnia Herzegovina.

(Backpack) "This small backpack is a treasure. It was the most practical travel bag to carry "my possession" on my back while escaping Sarajevo through the tunnel under the Sarajevo's airport."

Amou Job, originally from South Sudan.

(Memories) Amou did not bring anything because as she moved from refugee camp to refugee camp, she lost everything. She has her memories and her stories.

R.H. (does not want to be identified), 48, originally from Bangladesh.

(Embroidery) "I brought the embroidery work of my mother because I could not bring her. She is the most important thing I have in the world but I had to leave her alone in my country. The embroidery is a small piece of her presence that I can feel everyday. It connects me to her every time I see it and touch it. It's the most valuable thing to me now and I keep it with me all the time. I miss my mother so much and I love her more than life itself."