A Little Lunch Music: Tango de Saxos
Co-Artistic Directors Kathryn Selby AM and City Recital Hall
Daytime
Contemporary Music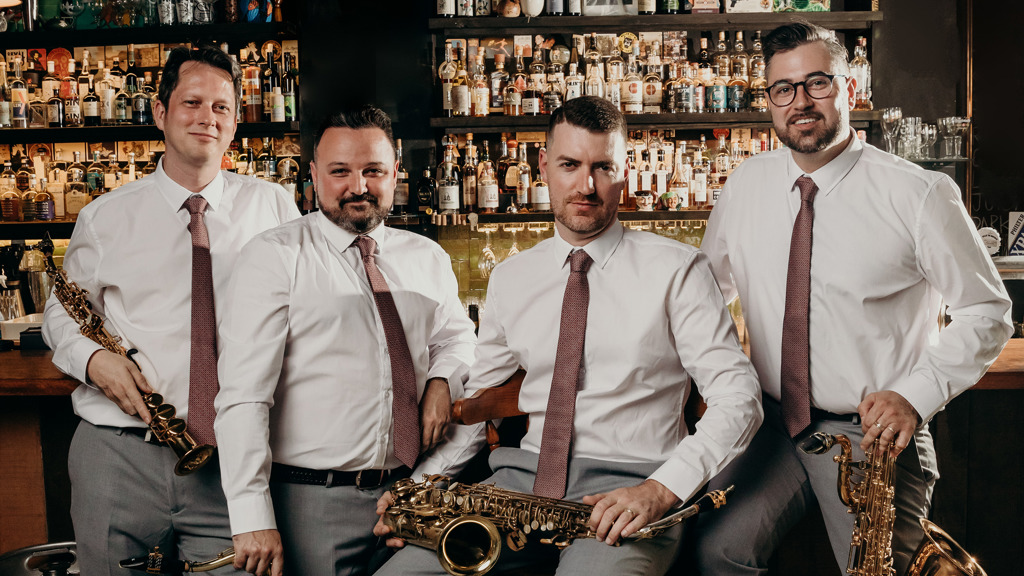 Longing to spend your lunch hour device-free and served with a slice of serenity?
Drop in for City Recital Hall's long running series of lunchtime concerts, A Little Lunch Music. Each concert is an hour of musical escapism performed by some of Australia's best artists. Take your pick from one (or all!) of 12 events in 2019, and return to the rest of your day feeling uplifted and inspired.
Come and be entranced by the rhythms and sounds of Buenos Aires in this unique concert featuring tango classics by Gardel, Piazzolla and Rodriguez. Nexas, joined by Daniel Rojas on piano and Stephen Cuttriss, bandoneon, take you on a journey through the hustle and bustle streets of Buenos Aires from the early 1920s right through to the modern day. The saxophone, with its flexibility and expressiveness is the perfect instrument to guide you on this journey and what better experience than with 4 of Australia's leading players. This concert features selections from Nexas' most recent CD recording titled Tango de Saxos.
Feel free to bring your lunch into the auditorium. Our Lobby Bar is stocked with a range of light meal options or you can BYO.
Due to unforeseen circumstances, Maggie Ferguson and Friends has had to withdraw from this event. 
Other events in the A Little Lunch Music series:
Emily Sun - Tue 29 October 12.30pm
Alexandre de Costa-Graveline – Mon 25 Nov 12.30PM
Bandaluzia Flamenco – Thu 12 Dec 12.30PM

Details are correct at time of publication
Astor Piazzolla

Revolucionario

Armando Pontier

Milonguendo en el 40

Carlos Gardel

Por Una Cabeza

Michael Duke

Los Zapatos de Roberto

Graciano De Leone

Reliquias porteñas

Astor Piazzolla

The Four Seasons of Buenos Aires 
Verano Porteño
Invierno Porteño
Primavera Porteña
Otoño Porteño

Michael Duke

Soprano saxophone

Andrew Smith

Alto saxophone

Nathan Henshaw

Tenor saxophone

Jay Byrnes

Baritone saxophone

Daniel Rojas

Piano

Stephen Cuttriss 

Bandoneon