A Little Lunch Music: Clancy Newman
Co-Artistic Directors Kathryn Selby AM and City Recital Hall
Daytime
Classical Music
Contemporary Music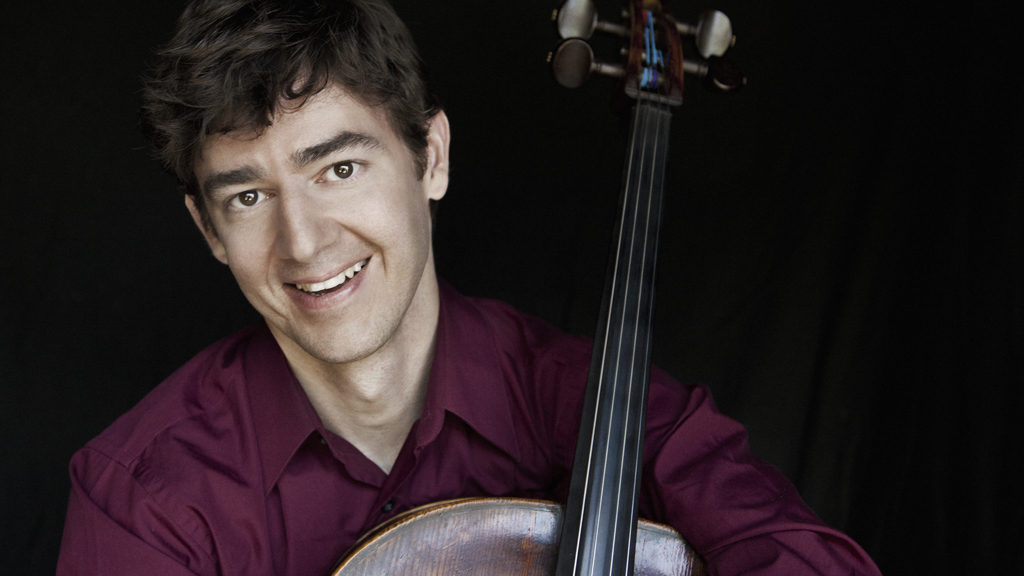 Longing to spend your lunch hour device-free and served with a slice of serenity?
Drop in for City Recital Hall's long running series of lunchtime concerts, A Little Lunch Music. Each concert is an hour of musical escapism performed by some of Australia's best artists. Take your pick from one (or all!) of 12 events in 2019, and return to the rest of your day feeling uplifted and inspired.
American-Australian Cellist Clancy Newman has had the unusual career of a performer and composer. He has performed as soloist throughout the U.S., Europe, Asia, and Australia, and he has been a member of Chamber Music Society Two of Lincoln Center and Musicians from Marlboro, and is a current member of the Clarosa piano quartet. He has been a featured composer on series by the Chamber Music Society of Lincoln Center and the Chicago Chamber Musicians. This is your chance to hear him perform one of his rare cello recitals.
In this recital he will be performing pieces from his "Pop-Unpopped" project, where he takes a number one song on the US billboard charts on the first of every month and writes a virtuosic solo cello piece based on it. Expect completely different interpretations of Mark Ronson's "Uptown Funk", and hits by Rihanna and Ed Sheeran ad many more. This will be a cello recital unlike any you've seen before!
Feel free to bring your lunch into the auditorium. Our Lobby Bar is stocked with a range of light meal options or you can BYO.
Other events in the A Little Lunch Music series:
Orava Quartet – Wed 30 Jan 12.30pm
Taryn Fiebig – Thu 28 Mar 12.30pm 
ABC Classic FM's Russell Torrance in Conversation – Tue 9 Apr 12.30pm
Beethoven's Triple – Thu 23 May 12.30PM
Zane Banks and Jy-Perry – Thu 27 Jun 12.30PM 
Dr V's Swing Thing – Tue 16 Jul 12.30PM 
Jayson Gillham – Tue 6 Aug 12.30PM
Maggie Ferguson Tango and Friends – Tue 10 Sep 12.30PM
Alexandre de Costa-Graveline – Mon 25 Nov 12.30PM
Bandaluzia Flamenco – Thu 12 Dec 12.30PM

Maggie Ferguson Tango and Friends - 9 Sep 12.30PM
Alexandre de Costa-Graveline - 11 Nov 12.30PM
Bandaluzia Flamenco - 12 Dec 12.30PM

Details are accurate at time of publication