This Sounds Like Science: Secret Sounds of Space
City Recital Hall and Inspiring Australia
Free Event
Words & Ideas
Daytime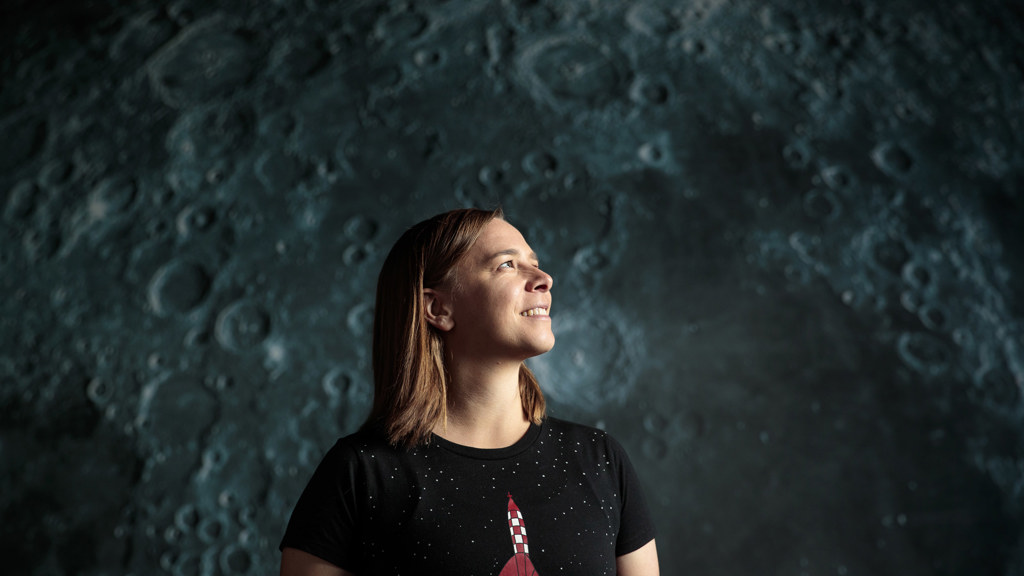 This event has been cancelled.
City Recital Hall and Inspiring Australia invite you to explore music on a different level in our free lunchtime series This Sounds Like Science.
Join award-winning astrophysicist, Professor Lisa Harvey-Smith, on a fascinating, family-friendly journey into space. This special school holiday event will explore exciting out-of-this-world phenomena from black holes and pulsars to solar flares and starquakes. Australia's first Women in STEM Ambassador, Professor Harvey-Smith will thrill audiences of all ages with extraordinary tales of Space exploration, scientific discovery and universal wonder as told in her two books When Galaxies Collide and children's book Under the Stars: Astrophysics for Bedtime.
Professor Lisa Harvey-Smith is the Australian Government's Women in STEM Ambassador and a Professor of Practice in Science Communication at UNSW Sydney. In her role as the Women in STEM Ambassador, Lisa is responsible for increasing the participation of women and girls in STEM studies and careers across Australia. She is an award-winning astronomer with research interests in the birth and death of stars and supermassive black holes and serves on the Australian Space Agency's Advisory Group. She previously worked on the mega-telescope project the Square Kilometre Array – a continent-spanning next-generation radio telescope that will survey billions of years of cosmic history. Lisa is a TEDx speaker, a regular science commentator on TV and radio and has appeared on stage with Apollo astronauts including Buzz Aldrin. 
This Sounds Like Science is supported by and co-curated with Inspiring Australia, the national strategy for public engagement with the sciences.

Take your pick from one (or all!) of the 5 events in our 2020 This Sounds Like Science series:  
Inside the Mind of a Musician – Tue 18 Feb 12.30pm
Ecosystems in a Warming World – Tue 7 Jul 12.30pm
Sounds from the Ice – Fri 21 Aug 12.30pm
Music and the Climate Crisis – Thu 29 Oct 12.30pm
Details correct at time of publication