The Four Seasons and Beyond
Australian Chamber Orchestra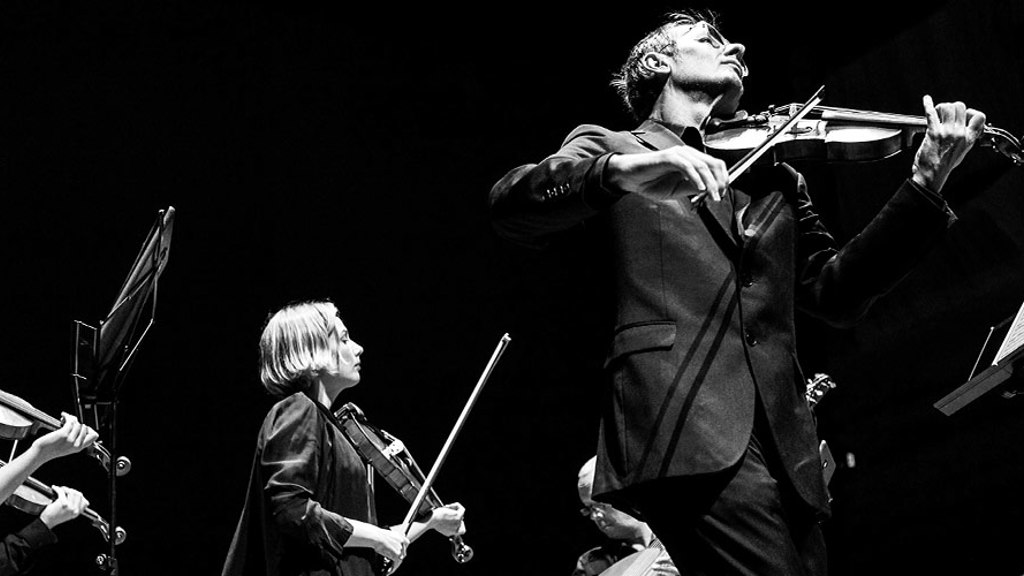 This event has been cancelled.
For a full statement from Australian Chamber Orchestra's Artistic Director, Richard Tognetti and Managing Director, Richard Evans click here. 
From the past is Tognetti's acclaimed arrangement of Haas's From The Monkey Mountains, a vivid tone poem composed in a Nazi ghetto that imagines a carefree life beyond the walls where the "rhythm of the open countryside and birdsong… the warm song of the human heart" resonate.
Looking to the future is the world premiere of a new work for electric violin by Samuel Adams, 33-year-old composer of acoustic and electroacoustic music and son of 20th century giant John Adams, written especially for Tognetti's 30th anniversary with the Orchestra.
Tognetti's progressive edge is highlighted in his own composition, Beyond, with vocals provided by the ACO's Satu Vänskä, and in a new approach to Vivaldi's Four Seasons, long a favourite of the Orchestra and beloved of ACO audiences, now channelled through Scottish composer and electronica explorer Anna Meredith.
In its Australian premiere, Meredith's ANNO intertwines Vivaldi's Four Seasons with new compositions for electronics and string orchestra, moving through the seasons to create one continuous musical year that offers a fresh and invigorated experience of Vivaldi's masterpiece. Featuring Richard Tognetti as soloist, Meredith herself will join the ACO to perform live electronics for these performances, a reminder of the adventure and imagination that has characterised this Orchestra and its artistic leader for 30 years.
Details correct at time of publication
Samuel Adams

New Work for Electric Violin and Strings – World Premiere

Richard Tognetti

Beyond

Haas

String Quartet No.2 "From the Monkey Mountains" (arr. Tognetti)

Anna Meredith\Vivaldi

ANNO: Four Seasons – Australian Premiere

Director and Violin

Richard Tognetti AO

Principal Violin

Satu Vänskä

Electronics and Composer

Anna Meredith

Orchestra

Australian Chamber Orchestra