Music for Our Country
The Sydney Classical Music Community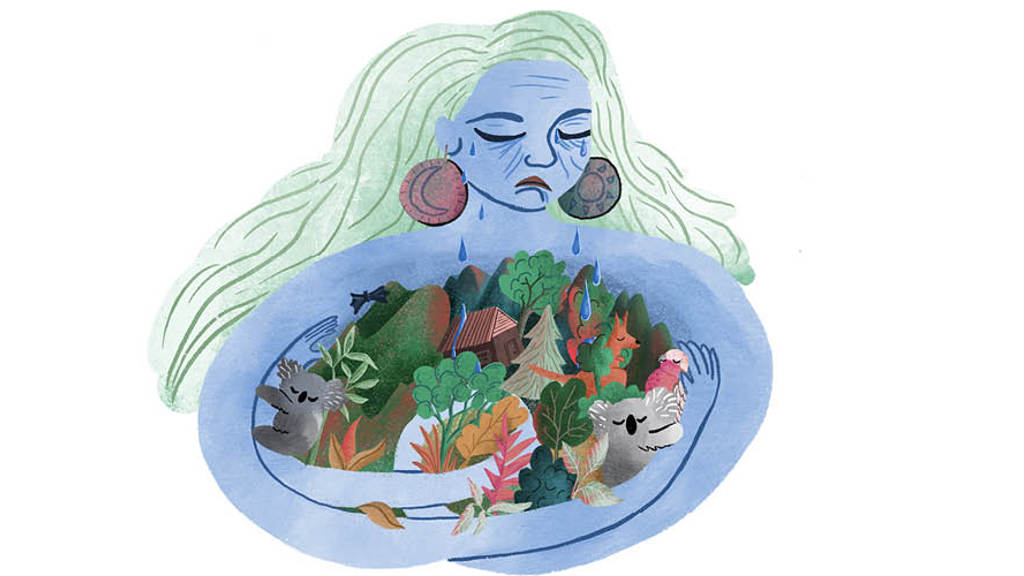 SOLD OUT

Australian Bushfires Fundraiser Concert
The last few months have had a devastating impact on our communities, our land and our wildlife. Sydney's classical music community is rallying together to present a fundraiser concert, with 100% of ticket and bar sales to be donated primarily to the Australian Red Cross (40%) and WIRES Wildlife Rescue (40%), and also to a number of other charities (20%).
City Recital Hall is privileged to be Sydney's home of classical music. A committee of dedicated musicians and organisations will come together to present a program performed by Australia's leading musicians. See below for the full program and artists involved. 
All artists and suppliers will be donating their time and resources, and venue and associated costs will be waived to support this event. 
Broadcast live by ABC Classic
If you wish to make your own separate donation please visit the below websites:
Australian Red Cross fundraise.redcross.org.au/drr
WIRES www.wires.org.au/donate/online

Deepest thanks to Camille Manley who donated the use of her illustration to this event and to Faber Music.
This concert is also supported by: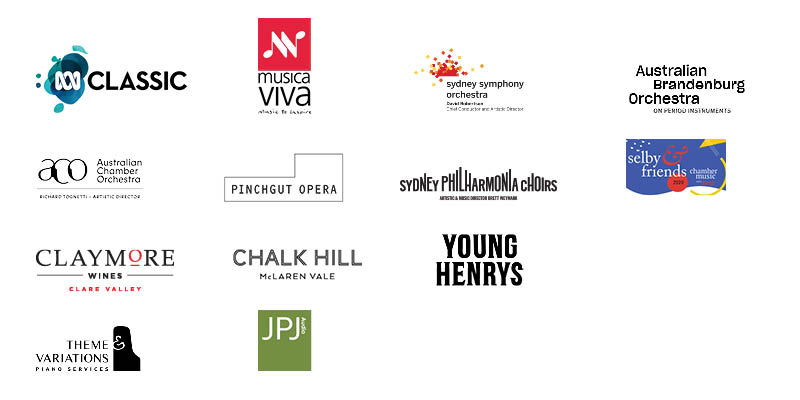 No booking fees apply for this event. Please note, if you purchase another event at the same time, you will be charged the standard booking fee for that event.
Details correct at time of publication. 
Arrive early to hear Emily Granger play the harp in the Ground Level foyer from 6pm. 

Margaret Throsby, MC

ACKNOWLEDGEMENT OF COUNTRY

WILLIAM BARTON and VERONIQUE SERRET 
Heartland 
William Barton, Veronique Serret

SALLY WHITWELL
Road Trip
Sally Whitwell, Sally Walker

LUKE BYRNE 
Earth Rise 
Sydney Philharmonia Choirs, conducted by Luke Byrne

ELENA KATS-CHERNIN
The Rain Puzzle/Dance of the Paper Umbrellas
Elena Kats-Chernin and Tamara Anna Cislowska

SCHUBERT
'Trout' Quintet D.667: IV. Andantino-Allegretto
Kathryn Selby, Helena Rathbone, Stefanie Farrands, Julian Smiles, Maxime Bibeau

MONTEVERDI
Chiome d'oro duet
BROOKE GREEN
Phoenix Chaconne
RAMEAU 
Foret Paisibles from Les Indes Galantes
Taryn Fiebig, Josie Ryan, Koen van Stade, Andrew O'Connor, Alicia Crossley, Fiona Ziegler, Laura Vaughan, Daniel Yeadon, Neal Peres Da Costa, Simon Martyn-Ellis, Marianne Yeomans

Interval 

CHRISTINE JOHNSTON 
Madame Lark
Christine Johnston

PETER SCULTHORPE
Small Town 
Orchestra, conducted by Erin Helyard

W.A. MOZART 
Clarinet Concerto in A major, K.622 III. Allegro 
James Burke, Orchestra, conducted by Erin Helyard

ĒRIKS EŠENVALDS 
Lux Aeterna
Sydney Philharmonia Choirs, conducted by Luke Byrne

J.S. BACH
Mass in B minor BWV 232 Dona Nobis Pacem 
Choir and Orchestra, conducted by Erin Helyard

(In alphabetical order - confirmed to date)

Chris Allan
Peta Andreone
Shelley Andrews
Ria Andriani
Meaghan Backhouse
Jock Baird
Debra Baker
Mirei Ballinger
William Barton
Phil Barton
James Beck
Maxime Bibeau
Georgina Bitcon
Dominic Blake
Anne Blake
Olga Bodrova
Jodie Boehme
Nikki Bogard
Joshua Borja
Matt Bruce
Lucy Bruton
Anita Burkart
James Burke
Nicollette Burr
Claire Burrell-McDonald
Jo Burton
Luke Byrne
Dimitri Calligeros
Jamie Castrisos
Langzi Chiu
Jess Ciampa
Tamara Anna Cislowska
Myee Clohessy
Julian Coghlan
Sophie Cole
Isabel Colman
Daryl Colquhoun
Anne Cooke
Anna Cooper
Nat Crane
Jacqueline Cronin
Alicia Crossley
Robert Cunningham
Pam Cunningham
Rosemary Curtin
Ian Davies
James Devenish
Michael Hugh Dixon
Mark Donnelly
Claire Duffy
Alison Dutton
Robert Elliott
Roderick Enriquez
Rachel Evans
Stefanie Farrands
Jessica Farrell
Taryn Fiebig
David Fisher
Rebecca Fitzpatrick
Anna Fraser
Sophie Funston
Rebecca Gill
Denys Gillespie
Alice Girle
Rebecca Gladys-Lee
Emily Granger
Victoria Grant
Paul Green
Anthony Grimm
Steven Hankey
Simon Harris
Kathryn Harwood
Vesna Hatezic
Nick Hazell
Erin Helyard
Margaret Hofman
Kirk Hume
David Jacobs
Annabel Jeffery
Miriam Jeffery
Carine Jenkins
Emma Jezek
Wei Jiang
David Johnson
Christine Johnston
Sue Justice
Lana Kains
Elena Kats-Chernin
Boghos Keleshian
Marina Kendal
Bruce Lane
Chloe Lankshear
Azumi Lehmann
Selwyn Lemos
Yvette Leonard
Johann Loibl
Elena Lucio Bello
Georgia Luikens
Richard Lynn
Rachel Maiden
Simon Martyn-Ellis
Atalya Masi
Clara Mazzone
Alistair McDermott
Alex McEwan
Donna McIntosh
Tijana Miljovska
Bernadette Mitchell
Sean Moloney
Amy Moore
Charlotte Moore
Alison Morgan
Kathleen Morris
Penelope Morris
Anna Murakawa
Eric Nelson
Jane Nieminska
Brian Nixon
Alex Norton
Andrew O'Connor
Eve Osborn
Nathalie O'Toole
Ruben Palma
Linda Peach
Neal Peres Da Costa
Ian Pettener
Edward Phillips
Russell Phillips
John Pitman
Shefali Pryor
Rosemary Quinn
Daniel Rae
Elsa Rapon
Helena Rathbone
Georgia Rivers
Olivia Robinson
Lara Rogerson-Wood
Virginia Rowlands
Allison Rowlands
Josie Ryan
Yukiko Saeda
Rainer Saville
Debbie Scholem
Kathryn Selby
Rajah Selvarajah
Veronique Serrret
Meg Shaw
Natalie Shea
Robert Sherrington
Nicole Smeulders
Julian Smiles
Annalisa Solinas
Megan Solomon
Koen van Stade
Henry Stoke
Leanne Sullivan
Vanessa Tammetta
Ethan Taylor
Sarah Thompson
Margaret Throsby
Lily Tindale
Narelle Vance Perry
Laura Vaughan
Jessica Veliscek Carolan
Sally Walker
Alex Walter
Joanna Warren
Ben Waters
George Watkins
Nick Whiley
Sally Whitwell
Jacqui Wilkins
Justin Williams
Jaimie Wolbers
Marianna Wong
Isaac Wong
David Wood
Jonathan Wood
Liz Woolnough
Dorothy Wu
Noriko Yamanaka
Daniel Yeadon
Marianne Yeomans
Alexandra Young
Leone Ziegler
Fiona Ziegler