Echoes of the Jazz Age
City Recital Hall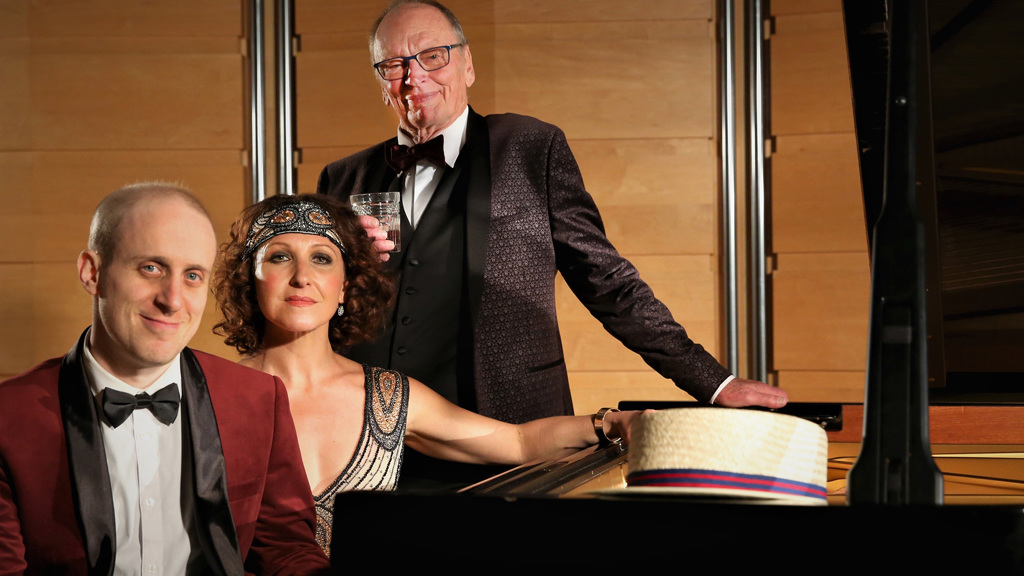 Starring John Bell, Simon Tedeschi and Blazey Best
The 1920s, or the Jazz Age, was one of the most thrilling decades in modern history.
Nowhere is this era better described than in Echoes of the Jazz Age, F Scott Fitzgerald's famous essay on the Roaring Twenties, nor more wondrously evoked than in John Bell and Simon Tedeschi's performance of the same title, in words and music.
Centered around Fitzgerald's essay, with sizzling quotes from Mae West, Groucho Marx, and Dorothy Parker, and poetry by T.S Eliot, the performance features the irresistible piano music of Scott Joplin, Louis Armstrong and James P Johnson, and songs by George Gershwin, Ray Henderson and Fats Waller.
Revered actor and director John Bell and renowned pianist Simon Tedeschi are two of Australia's best-loved artists and in this, their third remarkable collaboration, and a special guest Blazey Best, they unite to present a magical, entertaining show to take audiences back to all the brilliance and bedazzlement of the Jazz Age.
Tedeschi and Bell deliver an enrapturing performance.

The AU Review
Spend an Evening in the Roaring Twenties
Arrive early in your finest 1920s-inspired garb and sip on a drink from our Ground Level Bar to gear up for the show. After the concert, present your ticket at the bar to enjoy 10% off your first beverage. Enjoy all this, amongst the ambience of a live jazz ensemble at the Ground Level foyer. 
Details correct at time of publication
John Bell

Director, actor

Blazey Best

Actor

Simon Tedeschi

Piano, music curator